Nicolas Cage's Brilliant "Self" Performance In 'The Unbearable Weight of Massive Talent'
News
>
Nicolas Cage's Brilliant "Self" Performance In 'The Unbearable Weight of Massive Talent'
Celebrated maximalist actor Nic Cage is once again all the rage as he hits theaters majorly for the first time since 2021's Pig. Following up the Pig role, which critics called perhaps his best ever, was no easy task, but the highly exaggerated nature of his new role reminds audiences of why he gripped the world's collective conscience decades before. For fans of Cage's prolific body of work, this is clearly an absolute must-see film.
Plot of 'The Unbearable Weight of Massive Talent'
When deadbeat father/actor Nicolas Cage (a fictional version of the actor) gets invited to a billionaire's Mallorca mansion to make an appearance, Cage gets roped into a CIA investigation while bonding with his host over their mutual film obsessions.
Cast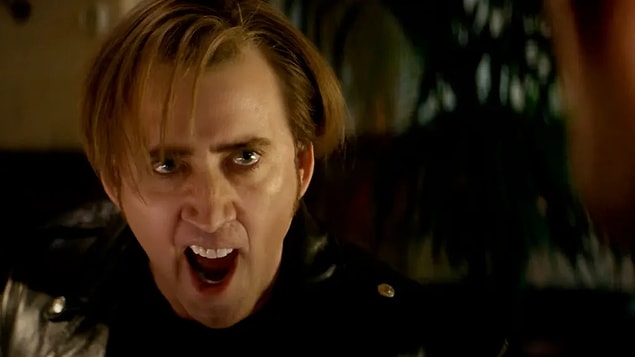 Film Lover's Heaven (Particularly Nic Cage Films)
Though not required, a hefty film knowledge will enliven the Unbearable Weight viewing experience, as film references are dropped as quickly as the frenetic pacing will allow. Fans of Cage's classic roles, especially the 90s action trio of The Rock, Con Air, and Face/Off, will be delighted to see those films implicitly and explicitly referenced along with lesser-known features like Captain Corelli's Mandolin creating in-crowd jokes.
Besides the superfans, even casual lovers of over-the-top comedy-action will appreciate the campy qualities; in a sense, it's a conventional action film guided by a winking eye about the surrounding situations. An added meta-commentary spin adds a further layer of investment, adding to the gonzo zaniness while commenting on its presence.
The Unbearable Weight of Massive Talent is currently exclusive to theaters, so all the Nic Cage fans need to go out to see it.