News
Netflix's New Trailer of Rowan Atkinson's 'Man Vs Bee' Features Rib Cracking Moments
Netflix's New Trailer of Rowan Atkinson's 'Man Vs Bee' Features Rib Cracking Moments
Comedy legend Rowan Atkinson aka Mr Bean is back with a new original Netflix series Man Vs Bee, and from the looks of it, the show will set the house ablaze with laughter.
Trailer
The official trailer for Man Vs Bee premiered on Thursday, May 26, kicking off with Atkinson on trial for dangerous driving, destruction of property and setting a house on fire, among other obnoxious things he did. But you wouldn't believe the cause of his adversity, and supposedly neither will the judge. 'There's this bee,' Atkinson (Trevor) says to the judge. 
Taking us back, the trailer shows how the monstrosity began with Trevor taking a job to housesit a luxurious mansion. His family is impressed with his new job, considering how his clumsiness has cost him several jobs in the past. However, our black and yellow striped bug antagonist appears, sending Trevor into a frenzy to destroy it at all costs. 
What ensues is physical humor laid on thick, as you'd expect of the comic. And no one shines in physical humor better than Atkinson. Even his face itself is comical!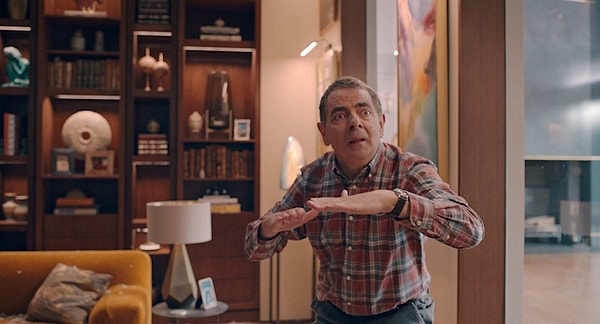 Where Have You Seen Man vs Bee Before?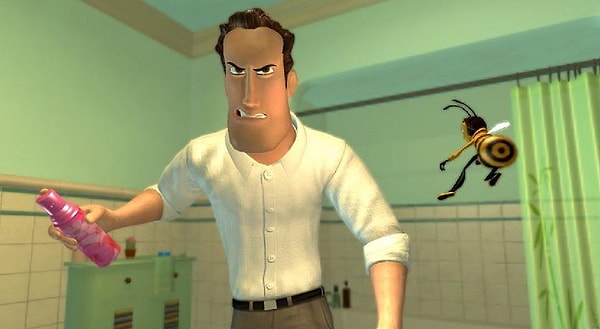 'Man Vs Bee' Production and Cast
Man Vs Bee is co-created by Atkinson and William Davies, who worked on the animated films Puss in Boots and How to Train Your Dragon, together with David Kerr of No Offence. 
Though the trailer doesn't display much of the ensemble cast, it consists of Julian Rhind-Tutt, Jing Lusi, Greg McHugh, Tom Basden, India Fowler, Claudie Blakely and Daniel Fearn. 
The comedy series buzzes its way to Netflix on Friday, June 24 2022, with the first season containing 10 episodes, each running for 10-20 minutes.
Scroll Down for Comments and Reactions