News
Netflix is Excited to Bring Back 'That '90s Show' for a Second Season
Netflix is Excited to Bring Back 'That '90s Show' for a Second Season
Netflix excitedly renews That '70s Show spinoff for a second 16-episode season after the tremendous performance of the show's first season. 
That '90s Show debuted on Thursday, January 19 and instantly accumulated more than 41 million viewership hours. The streamer also reveals that the sitcom was among the top 10 English shows in 35 countries. 
On the rating scale, That '90s Show sees a 76% score on Rotten Tomatoes, 6.5/10 on IMDb and 86% on Google Scale.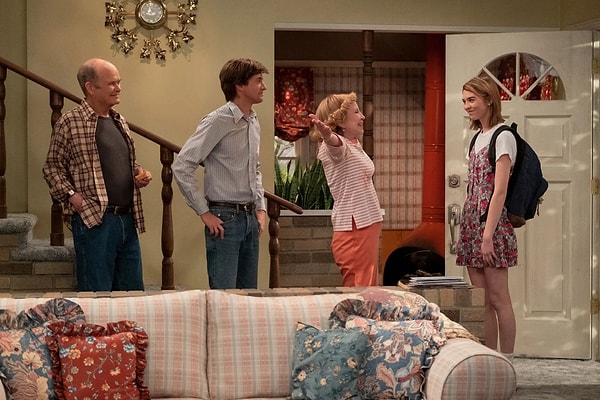 'That '90s Show' Creators Make Exciting Statements
Lindsey Turner, the show's co-creator and executive producer, remarked, 'We owe the fans, old and new, for taking the trip with us in the first season. And we can't wait to be there with them in the second season.'
Also adding to the liveliness is Gregg Mettler, co-creator, executive producer and showrunner, who said, 'All of us at That '90s Show were beyond excited by the warm enthusiasm response to our first season. We can't wait to return to Point Place for another summer of laughs and surprises. Hello, 1996!'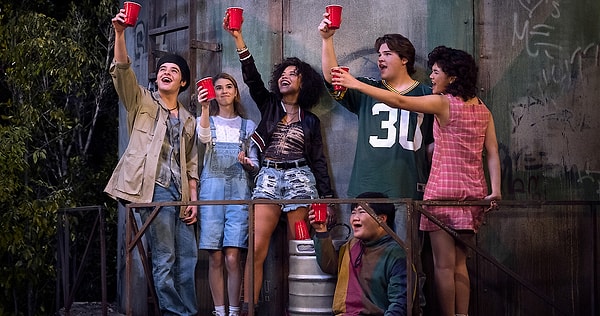 'That '90s Show' Premise
Set in 1995, That '90s Show sees Leia Forman (Callie Haverda) having friendship blues when she goes to visit her paternal grandparents, Red Forman (Kurtwood Smith) and Kitty Forman (Debra Jo Rupp), over summer break. 
Worried that her only buddie is her dad Eric Forman (Topher Grace), Leia strives to strike new friendships at Point Place. Luckily, she mingles quite well with her next-door neighbour, the rebellious Gwen (Ashley Aufderheide) and her adorable brother Nate (Maxwell Donovan). 
The friendship crew is rounded up by Nate's intelligent girlfriend Nikki (Sam Morelos), the cute Jay (Mace Coronel) and the sarcastic Ozzie (Ryen Doi). As expected, the show sees a déjà vu as Leia and her new newfound friends hang out at her grandparents' basement, as her parents did almost two decades ago. 
Kitty is enthused that her house is full again, with a new generation of teens. And Red is well... same old Red.
Returning Casts from 'That '70s Show'
Apart from Smith, Rupp and Grace, the cast members from the original sitcom that appear in the sequel include Laura Prepon as Donna Pinciotti, Leia's mother; Mila Kunis as Jackie Burkart, Jay's mother and Michael Kelso's wife; Ashton Kutcher as Michael Kelso, Jay's dad and Jackie's husband; Wilmer Valderrama as Fez, a famous hair stylist; Tommy Chong as Leo Chingkwake, a local hippie who was friends with That '70s Show cast and Jim Rash as Fenton, Fez's former landlord. 
Among the sequel's new additions is Andrea Anders as Sherri Runck, Gwen and Nate's mother, whose dating Fez.
All 10 episodes of That '90s Show season 1 are available on Netflix. Unfortunately, its predecessor series isn't available as the streamer pulled it out of its catalogue in September 2020. 
You can find all eight seasons of That '70s Show on Peacock.
Scroll Down for Comments and Reactions