News
Netflix 'Firefly Lane' Returning for Season 2: Cast, Spoilers, and What to Expect
Netflix 'Firefly Lane' Returning for Season 2: Cast, Spoilers, and What to Expect
Spoiler Alert! Please do not proceed if you haven't watched Firefly Lane season 1 yet!
'Firefly Lane,' an American television drama streaming on Netflix, is set to come back again in December 2022. The television series is directed by Maggie Friedman and was released on Netflix on February 3, 2021. The story of this drama series is based on the popular novel by US author Kristin Hanna with the same title, 'Firefly Lane'. The management behind this series announced that Season 2 of 'Firefly Lane' will be the last season and will consist of 16 episodes that will be split up into two parts. The first part will be released on December 2, 2022, and Part Two will be followed in 2023.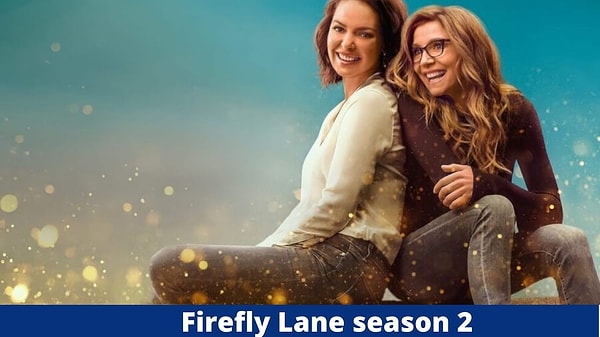 Firefly Lane Plot
The story of this television series is all about two best friends that crossed paths in Firefly Lane and decided to continue their lives for several decades with each other while facing obstacles along the way.
The show was listed in Netflix's top 10 for 36 days in some parts of the United States and was also appreciated by many in the United Kingdom and most parts of Europe. Firefly Lane fans all around the world were delighted to hear that their favorite best friends are finally coming back.
Firefly Lane Season 2 Release Date
Following the release of Season 1 on February 1, 2022, Netflix officially announced Season 2 of Firefly Lane. The news was announced through their social media platforms and on YouTube, where main characters Katherine Heigel and Sarah Chalke answered fan questions about season 1 and made the official announcement afterward. It's also confirmed that the Season 1 showrunner, Maggie Friedman, will be there to guide the cast along with Modern Family and Scrubs director, Michael Spiller.
The highly anticipated second season of Firefly Lane will premiere in two parts. The premiere of the first nine episodes is scheduled for December 2, 2022, while the release of the remaining seven episodes in 2023 is still TBD.
It is quite possible that the series will come to a conclusion at the end of season 2.
What Can We Expect in Firefly Lane Season 2?
If you remember the last part of Season 1's ending, we noticed that Tully quit her show and promised Kate to help her find a job when she's hired again.
There is also a scene that will be possibly added in Season 2 that is included where Tully and Kate have a feud at a funeral and Kate states that she doesn't want to see Tully ever again.
It was quite shown in the last part that Season 2 of Firefly Lane will be the confirmation of their friendship, and this will also help us realize how important friendship is.
Fans may be disappointed by this, but Firefly Lane's second season might be the last.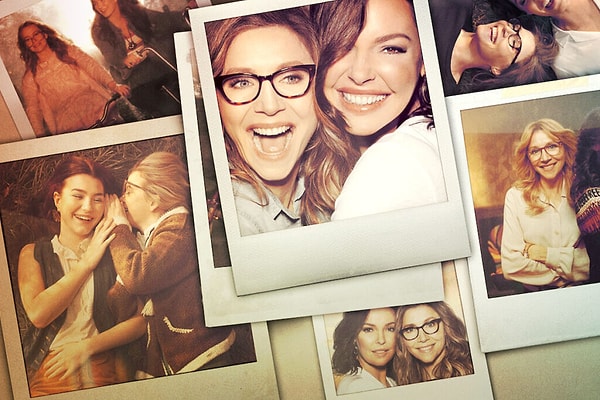 Firefly Lane Season 2 Episodes
A possible list of the episode titles has been uploaded to the IMDb site, and this will help us determine what will happen to Tully and Kate in Season 2. The list of episodes is as follows:
 Episode 1: Wish You Were Here
On the Road: Episode 2
Episode 3: I'm Coming Out
Episode 4: Papa Don't Preach
Episode 5: A Simple Fate Twist
Episode 6: Reborn on the Fourth of July
Episode 7: Goodbye/Time of Your Life
Episode 8: All Apologies
Episode 9
Episode 10
Episode 11
Episode 12
Episode 13
Episode 14:
Episode 15
Episode 16
Firefly Lane Season 2 New Cast Members
Before 2021 ends, Netflix announced that there will be a possible character addition. Here are the new members of the cast for Firefly Lane Season 2:
The Argentine actor Ignacio Serricchio will play Danny Diaz in the above-mentioned TV series. Danny Diaz is described as a cocky sportscaster who became a reporter and got along well with Tully
In season 2, Greg Germann, an American actor who has also been in a well-known medical show made by the same company, will play Benedict Binswanger.
India de Beaufort, a British singer and actress who played Dann's role in Fast & Furious, will play the role of Charlotte. Charlotte is described as a quiet, aspiring journalist who has feelings for Johnny Ryan.
The final new cast member is Jolene Purdy, who will play Justine Jordan in season 2. Jordan is a positive talent agent. Recent roles in films like The White Lotus and WandaVision have propelled Purdy to stardom.
Returning Casts
Sarah Chalke is to be played by the same actor as Kate Mularkey.
Sarah's best friend, Tully Hart, will still be played by Katherine Heigl.
Mutt will be portrayed by Brendan Taylor.
Johnny and Kate's daughter, Marah, will be portrayed by the same actress, Yael Yurman.
Lastly, the Young Tully of Firefly Lane will be portrayed by Ali Skovbye.
Kyra Leroux will play Lisa-Karen, Seth Isaac Johnson will play Eugene, Aiden Howard will play Brad, Craig March will play Stan, Chris McNally will play Mr. Waverly, Coral Humphrey will play Josie, and Remy Marthaller will play Young Marah.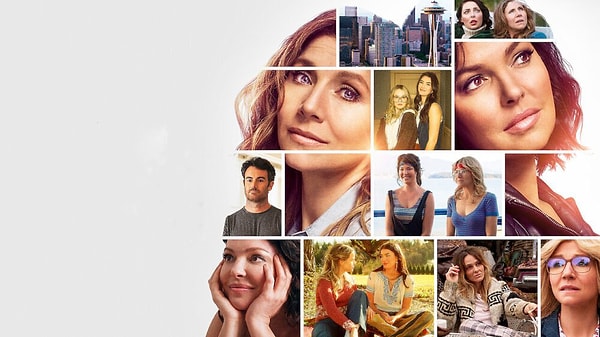 Firefly Lane Season 2 Board of Directors
Michael Spiller, who directed Family Guy and Scrubs, will be one of the executive producers of Firefly Lane. 201, 202, and 209 are to be directed.
Shannon Kohli is also one of the directors of Resident Alien and Nancy Drew. The episodes that will be directed are episodes 203 and 204.
Vanessa Parise who directed Runaway and Charmed. The episodes that will be directed by Parise are 205 and 206.
Katina Medina Mora directed two successful Netflix series, Emily in Paris and Selena
Monika Mitchell is a well-known independent film and network television series director. 210 and 211 are the episodes to be directed.
Sarah Wayne Callies, the Director of The Walking Dead and Prison Break. Callies will direct episodes 212 and 213.
Winnifred Jong, the Tokens and Nurses episode director The last three episodes (214, 215, and 216) of the film will be directed by Jong.
Firefly Lane Season 2 Setting
Season 2's setting will take place in Vancouver, Canada. Some fans of the show and cast coincidentally spotted them filming in places like Kennedy's Pub in North Delta and St. Andrews Church in Vancouver.
Katherine Heigl, personally tweeted on her Twitter account on August 24th that she's back in Vancouver, Canada to film for the upcoming season 2 of Firefly Lane.
Katherine Heigl confirmed that they were only a few weeks away from wrapping up Firefly Lane, which will run until April 20th, 2023, and will be directed by Winnifred Jong.
FIREFLY LANE Season 2 Teaser And Secret Scenes
Scroll Down for Comments and Reactions