News
Netflix 'Emily in Paris' Returning for Season 3: Release Date, Cast, Trailer and More!
Netflix 'Emily in Paris' Returning for Season 3: Release Date, Cast, Trailer and More!
'Emily in Paris' returns for Season 3. Here's everything we know and a little update at Season 4.
As one of the most popular series on Netflix, Emily in Paris gained popularity and success over two seasons and is now ready for its next season. At the peak of the series' success, fans and enthusiasts are delighted that Emily in Paris has also been renewed for a fourth season. Here are the facts about Emily in Paris season 3 on Netflix and the expected release date.
The romantic comedy series starring Lily Collins as her character, Emily Cooper, is a Darren Star Netflix Originals creation. It is a story about the journey of Emily, a social media strategist, who lands her dream job at Savoir and moves to the City of Light to pursue her career. What she finds are conflicts in culture as she begins to adjust to her new life in her career, romance, and friendship.
What to Expect from Emily in Paris Season 3
The success of the series was made possible through the unending support of Emily in Paris fans, and the remarkable performance of the show has made Netflix quickly renew the series for a third and fourth season.
Through the success of the series in Season 1 and Season 2, fans are eager to know what the show will give them in the next Season 3 series. Emily will have to choose her priorities in life and how she will manage to keep those things that are important to her.
In season 3, she will be facing a life decision in which she has to choose between love and her passion. How can she take care of her career as an individual without putting her friendship with Camille at risk?
In the season, Emily will be suffering from a huge betrayal of her friendship with Camille, as both of them pledged to let go of Gabriel for the sake of their friendship. But with Camille's betrayal, will Emily now step up her pursuit of Gabriel, and will the pair be able to keep their hands off each other?
Emily in Paris Season 3 Cast
We would expect to see many of the core and supporting cast members in the third season of Emily in Paris:
Emily Cooper - Lily Collins
Sylvie Grateau - Philippine Leroy-Beaulieu
Mindy Chen - Ashley Park
Gabriel - Lucas Bravo
Julien - Samuel Arnold
Gouery- Luc, Bruno
Camille Razat- Camille Razat-Camille
Antione Lambert - William Abadie
 Lucien Laviscount- Alfie
Who would Emily end up with?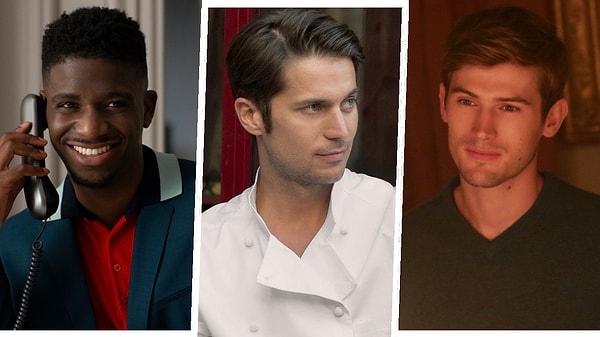 According to Darren Star, it is expected that Emily will have to face a major decision in her life. She will have to pick her path and have to open doors of opportunity. But who will Emily choose at this time? Will it be Gabriel? Sylvie or Alfie?
Also, it is confirmed that Lucien Laviscount, who plays Emily's love interest, Alfie, is a series regular for season 3, which means that we will expect Emily to continue the storyline with Alfie. We will soon find out in the next season.
Emily in Paris Netflix Release Date
The expected date will be met by the end of 2022 if there are no changes to the schedule and the production process doesn't take longer than planned.
The second season was filmed on the first of May and wrapped by the end of July. So, following the schedule of the Netflix release date, we will be expecting to have Emily in Paris season 3 between 2022 and 2023.
As of January 2022, Netflix confirmed that Emily in Paris will soon be posted on their social media account with the caption 'Say Bonjour 3 & 4.' That made the fans jump in excitement.
Season 4 Release Date
Though rumored, there is no exact date for Emily in Paris Season 4. Fans and enthusiasts are still waiting for the release of Season 3. As of now, there are no reports about Season 4 being a season finale and we are still waiting for the management to clarify this in this manner.
Emily in Paris Season 3 Trailer
Emily in Paris Season 3 | Date Announcement Teaser | Netflix
Scroll Down for Comments and Reactions