News
Netflix Confirms 'Emily in Paris' Season 3 Release Date
Netflix Confirms 'Emily in Paris' Season 3 Release Date
Fans of the Netflix romance drama series Emily in Paris were just as excited as Lily Collins about the show's renewal for a third and fourth season. 
The first two seasons of Emily in Paris found a receptive audience, according to a 61% rating on Rotten Tomatoes, 6.9/10 on IMDb and a general score of 91% on Google Reviews.
With the sophomore season's cliffhanger ending, fans have been dying to see what's in store for Emily regarding her love life and career path. 
Well, we have some answers for you, including Emily in Paris season 3 release date, cast members, plot, trailer and more.
What is 'Emily in Paris' About?
Emily in Paris is a rom-com Netflix series created by Darren Star, who previously helmed Sex and the City, Beverly Hills, Younger, 90210, and Melrose Place.
Based in Paris, the series tells the story of Emily Cooper, depicted by Lily Collins, an American marketing executive, who relocates from the United States to France to work at Savoir, a French Marketing company. 
In the duo seasons, Emily made new amazing friendships, acquainted herself with a different culture, got involved with work drama and French kissed more than a couple of European hunkies. 
Everything seems pretty swell for the petite brunette. However, season 2 left viewers with major suspense- will Emily move back to her homeland, or will she stay in Paris?
Emily has a huge decision to make that could impact the rest of her life. Does she embrace her newfound job and relationships in Paris, or does she pursue the groundbreaking opportunity in Chicago?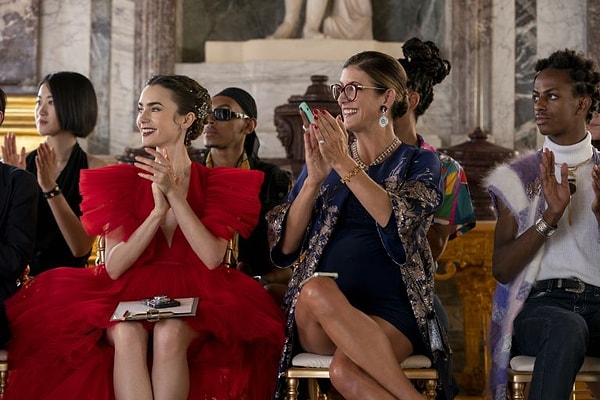 Is There a Trailer for 'Emily in Paris' Season 3?
Netflix dropped the show's third season teaser on September 24 2022, announcing its premiere date. The 44-second clip offers a glimpse of the new season, including Emily's freshly cut bangs. 
The protagonist is clearly under enormous stress claiming, 'This is the hardest decision I have ever had to make.' She then excitedly says, 'It's Paris!' before randomly cutting her front head hair into bangs. 
So, hopefully, we could see Emily exploring more of her life in Paris. 
December 21 2022. Save the date.
'Emily in Paris' Season 3 Cast
Emily in Paris wouldn't be complete without its leading lady Lily Collins who plays the titular character. She also serves as the show's producer alongside Jake Fuller, Joe Murphy, Stephen Joel Brown, Raphael Benoliel and Shihan Fey. 
Ashley Park will also return as Emily's best friend, Mindy Chen. Besides lending Emily advice, Mindy pursued a singing career for which she joined a band. The previous season saw Mindy coming into her own, and her love life expounded upon when she shared a kiss with bandmate Benoît (Kevin Dias).
Park shares that she hopes her character's romantic relationship will go deeper in the third season. 'I think having an intimate affair and a friendship with Benoît will give us a different spectrum of Mindy. We'll get to see her vulnerabilities, insecurity and deeper emotions," she told Us Weekly. 
Lucas Bravo, who plays Emily's on-off love interest, chef Gabriel has been confirmed to reprise his role. The same goes for Camille Razat, who portrays Emily's love frenemy, Camille. 
Fans of the show are also enthralled by the return of Lucien Laviscount in season 3. Laviscount plays Emily's newest lover Alfie, a handsome British banker. He was introduced as a regular cast in the second season, but hopes are high for the actor being a main cast in the upcoming instalment. 
Netflix announced new cast members for its third season, which includes Melia Kreiling guest starring as Sofia Sideris, a Greek artist who comes to Paris to work with Camille. 
There's also Paul Forman as prince Nicolas DeLeon, an executive at his wealthy family business. He feels the pressure to prove himself as more than a familial heir.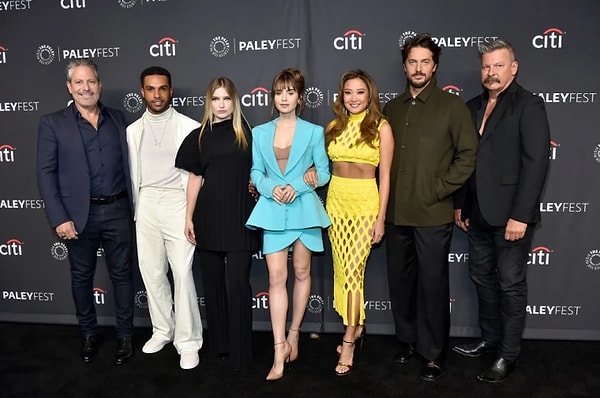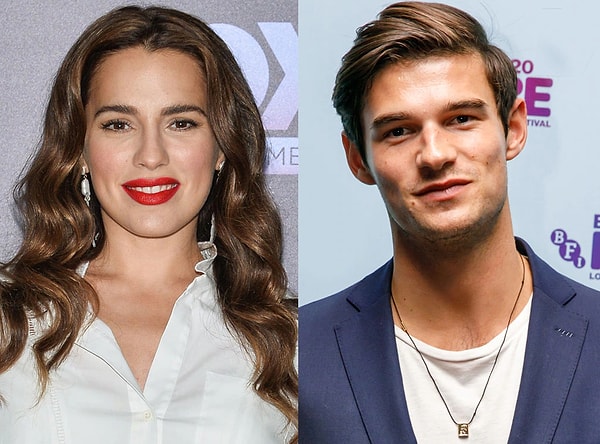 When will 'Emily in Paris' Season 3 Premiere?
Just a little more time left until the premiere of the show's third season. Coming just in time for Christmas, Emily in Paris season 3 debuts on December 21 2022, with the entire season available for streaming on Netflix. 
The newest season will most likely follow suit of its predecessors, with ten episodes, each running for approximately 30 minutes.
Scroll Down for Comments and Reactions