News
'NCIS: Los Angeles' Comes to an End with Season 14 on CBS
'NCIS: Los Angeles' Comes to an End with Season 14 on CBS
After thirteen years of action drama, military matters, and police procedurals, one of the longest-airing scripted series, NCIS: Los Angeles, is finally coming to an end with season fourteen on CBS. 
The show landed on the broadcasting network in September 2009 for its first 24-episode season.
'NCIS: Los Angeles' A Spinoff of 'NCIS'
NCIS: Los Angeles was announced as a spin-off of the original NCIS in November 2008. CBS picked up the show in May 2009, airing its first season months later. 
The show progressively aired on CBS for thirteen seasons, with the fourteenth landing in October 2022.
'NCIS: Los Angeles' Ends with Season 14
It's been three days since CBS revealed that NCIS: Los Angeles ongoing season fourteen would be the last for the series. The Head of CBS Entertainment, Amy Reisenbach, shared her regarding the show's season finale. 
"For 14 seasons, NCIS: Los Angeles has been a reliable show with incredible characters. It's no surprise that the series succeeded as an international franchise. Since day one, the cast and crew have been amazing partners, and their talents, spirit, and teamwork were strongly shown on the screen. We are thankful for the partnership and the cherished members of the CBS family; we plan to offer the greatest sendoff they deserve."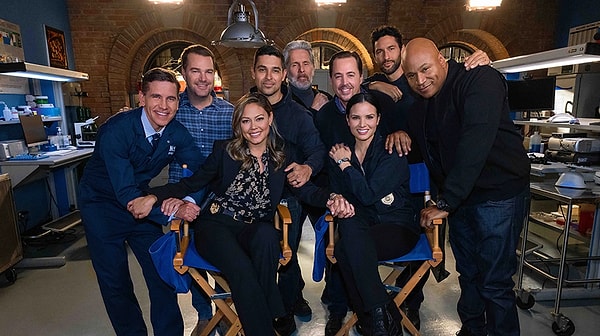 Who are the Cast and Crew of 'NCIS: Los Angeles'?
NCIS: Los Angeles is created by Shane Brennan, who also serves as a chief producer alongside R. Scott Gemmill, John p. Kousakis, Frank Military, and Kyle Harimoto. The show is a co-production of CBS Studios, Shane Brennan Productions, and R. Scott Gemmill Productions. 
Some of the recent leading characters include Chris O'Donnell (G. Callen), Gerald McRaney (Adm. Hollace Kilbride), Caleb Castille (Devin Roundtree), Medalion Rahimi (Fatima Namazi), and Eric C. Olsen (Marty Deeks). LL Cool J (Sam Hanna) and Daniela Ruah (Kensi Blye) also participated in the show.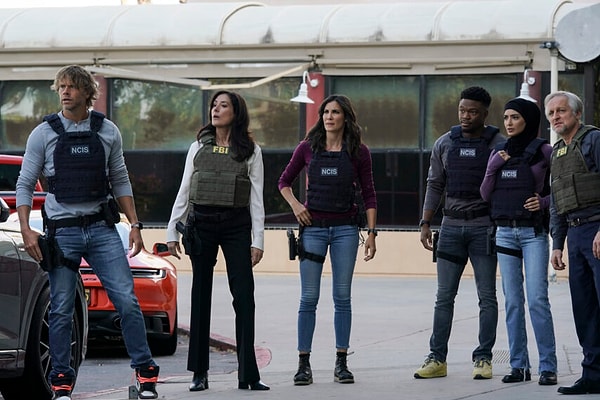 What Do The Cast and Crew Say About the Show's End?
Various concerned parties welcomed the news of NCIS: Los Angeles' end differently. LL Cool J shared on Twitter, "This NCIS Crossover was a great success. After 14 seasons, it's the ideal time to end the show on top! I look forward to continuing my partnerships with CBS TV Studios."
Caleb Castille tweeted, "It's incredibly sad about the news that NCIS: Los Angeles won't be returning to offer you guys another season, but man, what an accomplishment….14 seasons! Thank you to the best fans and crew in the world! I'm eternally thankful for the opportunity."
Scroll Down for Comments and Reactions