News
NBC Renews 'The Blacklist' for a 10th Season
NBC Renews 'The Blacklist' for a 10th Season
James Spader, The Blacklist's leading character confirmed on Tuesday, February 22 that the show has been renewed for season 10. He announced on an episode of The Tonight Show starring Jimmy Fallon. 
The Blacklist is currently airing its ninth season, whose first episode premiered in October last year, and each new episode at 8 p.m. every Friday.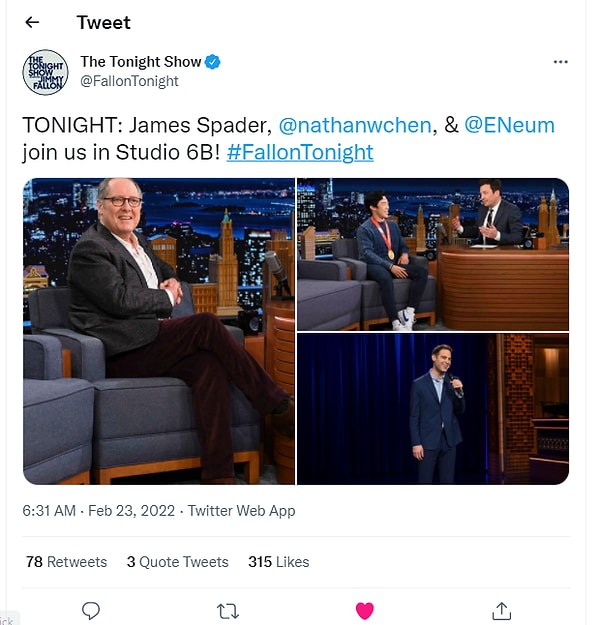 The crime drama series has continued to garner a large following, with 22 million viewers across digital and linear platforms. With a perfect 91% Rotten Tomatoes rating and a score of 80% on IMDb, The Blacklist seems to have nothing but bright days ahead.
Season 9's synopsis sees Raymond Reddington (James Spader) and the FBI Task Force team disbanding two years after the death of Elizabeth Keen. Reddington's whereabout is unknown while the lives of the members of the FBI Task Force have unexpectedly changed. 
Faced with a dilemma, each of them sets out on a common mission to take down dangerous Blacklisters. On their quest, they start to discover vicious enemies, unforeseen conspiracies and betrayals that will threaten collaborations and spark vengeance. All these will be led by the biggest mastermind of all, Reddington.
Serving in the main cast alongside Spader are Diego Klattenhoff as Donald Ressler, Amir Arison as Aram Mojtabai, Laura Sohn as Alina Park, Hisham Tawfiq as Dembe Zuma and Harry Lennix as Harold Cooper. 
Spaders serves as the show's executive producer, joined by Allison Glock-Cooper, Daniel Cerone, John Davis, John Eisendrath, John Fox, Jon Bokenkamp, Laura A. Benson, Lukas Reiter and T. Cooper.
The Blacklist is produced by Davis Entertainment in collaboration with Sony Pictures Television Studios and Universal Television. 
The show's ninth season is almost done premiering, with only two episodes left. Episode 10, titled "Arcane Wireless", will debut this Friday, February 25, while episode 11, "The Conglomerate" is scheduled for the Friday, March 4 release.
Scroll Down for Comments and Reactions