'My Unorthodox Life' Season Two Reveals Julia Haart's Divorce from Silvio Scaglia and More Drama
News
>
'My Unorthodox Life' Season Two Reveals Julia Haart's Divorce from Silvio Scaglia and More Drama
The holiday mood comes early this year as Netflix unveils the second season of My Unorthodox Life. 
The reality TV show launched its first season in July 2021, with nine episodes of Julia Haart and her family. 
My Unorthodox Life season one garnered a 5.7 out of 10 stars on IMDb, scores that triggered its second season renewal two months after its official launch.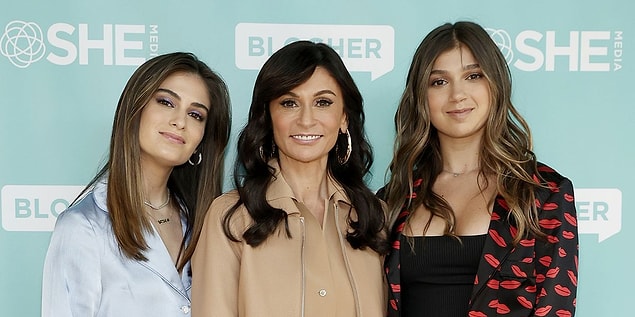 What's 'My Unorthodox Life' Season Two About?
My Unorthodox Life presents the life of Julia Haart, an American fashion designer, author, and entrepreneur, alongside her children and second husband. The Haart's decided to exit their long-lived Haredi Jewish society for the sake of their passion and career in fashion and design. She also claims to leave the community over its harsh religious rules and regulations. 
The upcoming season plans to keep the viewer's indoors during winter with more of the Haart chronicles. After divorcing her second husband of two years, Julia Haart seems to focus more on her children than ever. 
Season two will see Julia counsel her children on matters of education and relationships while still keeping her career on her toes. Haart's divorce from her ex-husband is at the risk of ripping off her hard-earned business empire and title. 
What's her fate in the business and family world?
What's in the Trailer for 'My Unorthodox Life' Season Two?
Netflix recently took it to its main YouTube Channel to share the official trailer for My Unorthodox Life season two. The trailer starts with Julia Haart introducing herself as the CEO of the Elite World Group, a modeling agency company based in America. 
It proceeds with a glance into Haart's divorce from Silvio, a move that shocks many as it gets pretty unfortunate for her. From Miriam's first ever committed womance relationship to Batsheva recent breakup and Aron's school issues, Julia Haart has a lot to handle in this second season.
Who Produces 'My Unorthodox Life?
My Unorthodox Life is chiefly produced by Julia Haart, alongside Reinout Oerlemans, Ross Weintraub, and Jeff Jenkins. 
The series is a co-work of Jeff Jenkins Productions and 3BMG.
Who are in 'My Unorthodox Life' Season Two?
My Unorthodox Life season 2 lists Julia Haart, Aron Haart, Miriam Haart, Shlomo Haart, Batsheva Haart, David Green, and Silvio Scaglia. 
Other members are Olivia Palermo, Cristin Nguyen, and Robert Brotherton.
When is 'My Unorthodox Life' Season Two Coming Out?
The second season of My Unorthodox Life officially launches Friday, December 2nd, with nine captivating episodes. 
Season one is still available on Netflix for streaming.