My Big Fat Greek Wedding 3 Starts Filming - and Fans Can't Wait! Here's the Lowdown-
News
>
My Big Fat Greek Wedding 3 Starts Filming - and Fans Can't Wait! Here's the Lowdown-
The beloved cast of 'My Big Fat Greek Wedding' is reuniting for a third film. 
Nia Vardalos, who wrote and starred in both movies, will also be directing the film- a first in this comedy trilogy. While the film needs no introduction, here's a few trivia to jog your memories.
'My Big Fat Greek Wedding'
The first installment, 'My Big Fat Greek Wedding,' was a romantic comedy released in 2002 under the direction of Joel Zwick and penned by Nia Vardalos. Nia also starred in the films as Fotoula 'Toula' Portokalos as the main heroine. 
It was highly successful at the box office, and critics' reviews, and even walked away with a nomination for an Academy Award for Best Original Screenplay. 
It was the highest-earning romantic comedy in ticket sales, hitting USD 241 million in North America alone. It held that distinction for 14 years until the animated movie 'Sing' hit USD 268 million in ticket sales in 2016.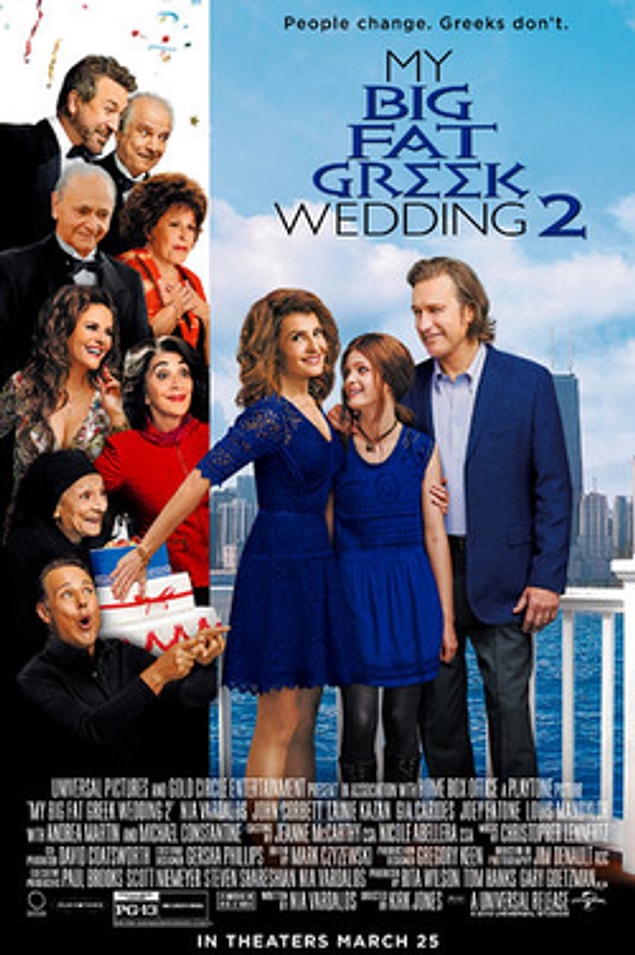 'My Big Fat Greek Wedding 2'
The second movie, though, fell (way) short. Universal Pictures released my 'Big Fat Greek Wedding 2' in 2016, and global ticket sales only reached USD 90.6 million. Not bad as the film only cost USD 18 million to make, but it was still 50% under the performance of the first franchise. 
Will the third installment make a comeback? We have to wait and see.
In the meantime, here's what we know so far:
When can we watch it?
The film just began filming in Greece on June 22, 2022, and a release date hasn't been revealed.
Nia did take to Instagram to reveal that filming did begin and shared a few other choice tidbits about what's going down.
What's the plot?
Deadline reports that the third installment focuses on the love life of  Paris, the daughter of Toula and Ian.
If you remember, Paris ( Elena Kampouris) did share a kiss with Bennet (Alex Wolff) at the end of the second movie.
Did Paris and Bennet end up together? Are they finally tying the knot in the third movie?
No other details have been released, but speculating is just as fun!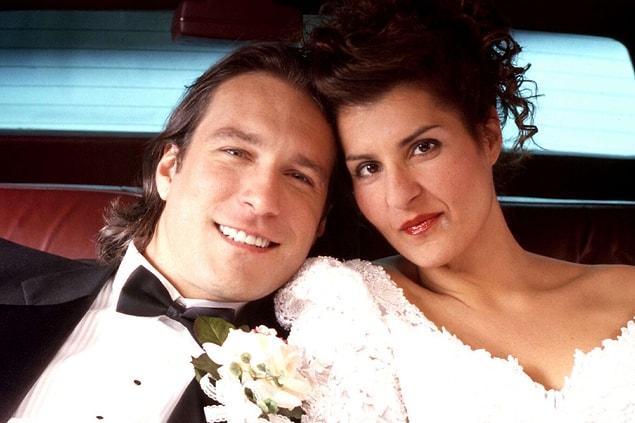 Who stars in it?
Nia Vardalos said that the 'whole cast is invited back,' so we may see a huge reunion. 
The film is dedicated to Gus Portokalos (Michael Constantine), the patriarch in the movie, who sadly passed away. If Nia's words are any indication, then we can expect the stars in the list below to reunite in one of the most loved romantic comedies in the US.
Fotoula 'Toula' Portokalos-Miller (Nia Vardalos)

Ian Miller ( John Corbett )

Paris Miller (Elena Kampouris )

Maria Portokalos (Lainie Kazan),

Theia Voula (Andrea Martin) 

Nick Portokalos (Louis Mandylor) 

Cousin Nikki (Gia Carides) 

Uncle Taki (Gerry Mendicino) 

Cousin Angelo (Joey Fatone) 
With many details still missing, be sure to stay tuned for more updates!