News
Minecraft Java 1.18.2 Released
Minecraft Java 1.18.2 Released
Minecraft Java finally receives another update! This new version includes the addition of universal tags and the placefeature command. It also comes with more customization possibilities by allowing experimental data packs to customize cave generation and also add new custom structures to worlds. 
All of that along with the compliance to South Korean laws and bug fixes. Here is an overview of the latest Java update.
Here are the major and notable changes in this update.
Universal Tags
Tags can now be defined for any type in registry from blocks, fluids, and entity types to game events, biomes, functions, etc. 

Addition of the new tag #fall_damage_resetting

New tags are still stored in datapacks under tags directory

Added biome tags in vanilla datapacks
Placefeature Command
This new command has been introduced to allow players to place a configured feature at a given location. 
Syntax: placefeature [pos]
id= the namespaced ID of the configured feature you want to place
pos= the position that you want to use as origin for the feature placement
Custom World Generation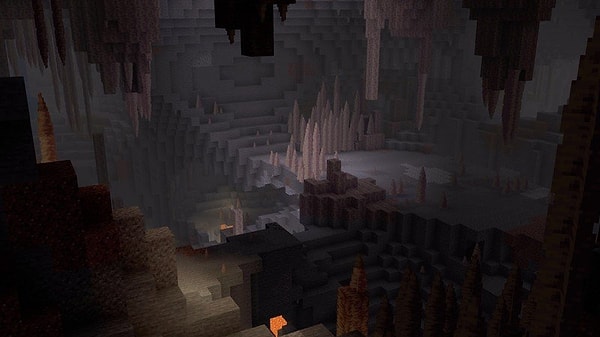 South Korean Law Compliance
Korea has special laws for gamers to avoid using too much time in games.  In compliance with these laws, a gameplay timer has been added to remind South Korean players to take an occasional break once they have been playing for more than an hour.
Bug Fixes
This update fixed numerous amount of bugs. You can check the issue tracker on Minecraft's official website to see the full list.
Note that this version is not compatible with 1.18 and 1.18.1 servers.
So what do you think about the latest update?
Scroll Down for Comments and Reactions