News
Michael J. Fox is Open to a 'Back to the Future' Reboot on One Condition
Michael J. Fox is Open to a 'Back to the Future' Reboot on One Condition
Michael J. Fox, the lead star of the classic sci-fi film franchise, Back to the Future, has opened up about his idea for a reboot. 
In a recent interview with Entertainment Tonight (ET), he pitched a dynamic change to his iconic character Marty McFly, should a Back to the Future remake happen. Find out what he says below.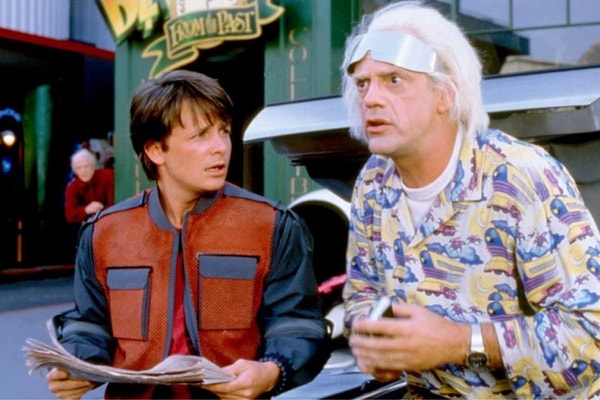 'Back to the Future' Trilogy
The first Back to the Future, released in 1985, sees Fox's character travel back in time from 1985 to 1955, where he interfaces with his teenage parents while in high school. The plot thickens in the 2nd and 3rd followups, with McFly and his buddy Doc Emmet Brown starring Christopher Lloyd, traveling to the future in 2015 and then further back in time to 1885.
Back the Future was a huge success in 1985, topping as the highest-grossing film of the year and spawning two sequels, which were released back-to-back in 1989 and 1990. 
The sci-fi trilogy tops the list of the best time travel movies of all time. If a remake is to be in the works, the contemporary version would have its work cut out for it.
What Michael J. Fox Proposes for a 'Back to the Future' Remake
The idea of a Back to the Future reboot emerged in 2020 when Tom Holland hinted at the possibility of becoming the new face of the franchise. However, one of the film's producers killed the notion, vowing that the franchise will never be remade. 
If ever rendered possible, Fox suggests making his famed character female. He tells ET, 'I actually had this thought that if they did the movie again, they should do it with a girl playing Marty.' Fox adds that since the franchise was relatable to everyone, he feels like it would come around again.
The 61-year-old retired actor comments on the enormous following the Back to the Future trilogy has garnered over the decades. 'What's amazing about Back to the Future is that it has nothing to do with me, but it has this life. I mean people don't just like it and remember it but celebrate and embrace it. And you get my face tattooed on their leg. I mean it's crazy in a good way,' he says.
Michael J. Fox and Christopher Lloyd's Sentimental Reunion
A couple of weeks ago, the emotional reunion between Fox and Lloyd at New York Comic Con (NYCC) went viral on social media. The duo was overwhelmed at the jubilant reception from the audience as Fox warmly hugged his former co-star, who affectionately wrapped his arms around him.
The Parkinson's disease champ told the NYCC audience that Lloyd has been supporting him throughout the years since his diagnosis in the 1990s. 
What are your thoughts on a Back to the Future reboot? Would it be plausible? Or should history remain with Michael J. Fox and Christopher Lloyd?
Scroll Down for Comments and Reactions