News
Maya Rudolph Portrays the Divorced Billionaire Running a Charity Foundation in 'Loot'
Maya Rudolph Portrays the Divorced Billionaire Running a Charity Foundation in 'Loot'
Apple TV+ delivers excellent content to keep its fans glued to their seats during summer. The streaming platform has returned with another accomplishment, Loot, a comedy film concentrating on Molly Novak, a divorced billionaire.
'Loot' Storyline
In the series, Molly's spotless life crashes when she learns her long-time partner has been unfaithful to her publicly. The ten-part series is scheduled to launch this June. 
Following Loot's trailer, we see Molly's luxurious life packed with fancy boats, the works, colossal walk-in- closets, and gigantic mansions. But then, unfortunately, the requirement to abruptly exit a long relationship follows. 
With money or not, we all experience the same levels of grief when it comes to heartbreaks. The trailer reveals how painful it is for rich ones as well. The trailer also discloses Molly's next life, in which she starts a charity foundation that helps her calm her frustrations.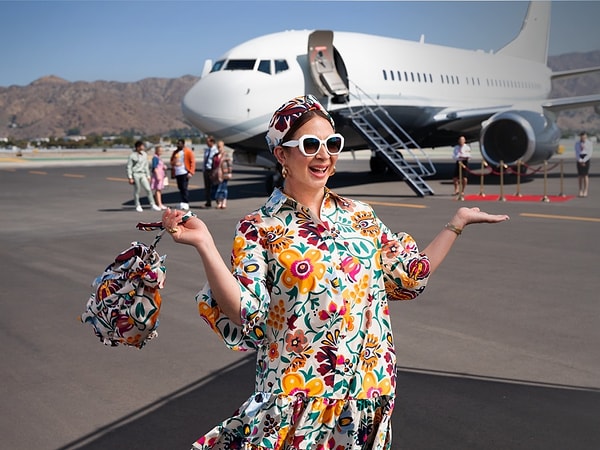 'Loot' Cast and Production Team
Emmy champions Matt Hubbard of Superstore and 30 Rock and Alan Yang of Master of None write, create and chiefly produce the series.
Your stars for the film include Maya Rudolph portraying Molly Novak, Adam Scott of Severance playing John Novak, Joel K. Booster of Sunnyside depicting Nicholas, Nat Faxon of Married impersonating Arthur, Ron Funches of Undateable acting Howard, and Michaela J. Rodriguez of Pose enacting Sofia Salinas.  
Olivier Martinez plays Jean-Pierre, the recurring character, while Gian F. Tordi and Dylan Gelula as the guest members portraying doctor and Hailey.
'Loot' Premiere Date
Apple TV+ has taken it to its main Twitter page to share Loot's launch news, followed by a 2-minute, 18- seconds official trailer. 
Loot launches on Friday, June 24th; we will surely update you on any developments.
Scroll Down for Comments and Reactions