News
Magic Johnson Net Worth: Early Life, Nba Career, and Wealth
Magic Johnson Net Worth: Early Life, Nba Career, and Wealth
How rich is the 'Magic' of the NBA?
Earvin 'Magic' Johnson Jr., the former President of the Los Angeles Lakers of the National Basketball Association, was born on August 1, 1959, in Lansing, Michigan, USA. Johnson led the Los Angeles Lakers to many National Basketball Association (NBA) championships.
Do you ever wonder what Johnson is like in his prime? Or how successful he had been after retiring from a hobby that became his passion?
Here are some of the facts about the life of Magic Johnson before and after the NBA. This article will tell you his net worth and how rich Magic Johnson really is.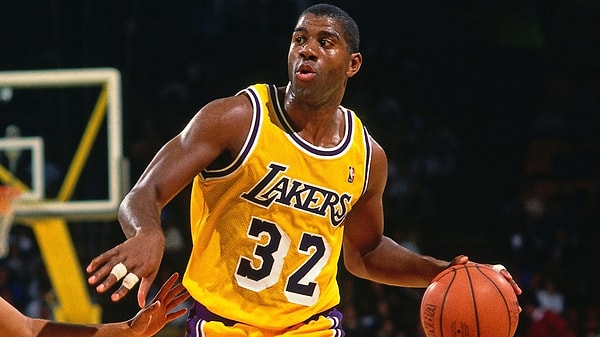 Johnson's Early Life
Johnson joined Michigan State University in the years 1977-1979. He gained his nickname 'Magic' at Everett High School by having an intense and fascinating ball-handling technique. His father is Earvin Johnson Sr., who worked as an assembly worker at General Motors, while his mother, Christine Johnson, worked as a school custodian. Larry, Quincy, Pearl, Evelyn, Yvonne, Lois, Michael, Kim, and Mary are some of Johnson Jr.'s other siblings.
Johnson is known for his powerful arms, agility, and speed, which made him a respected player in his time. Both of Johnson's parents are supporting him in his passion for playing basketball. As a high school athlete, he has shown his dedication and commitment to playing until he came to college.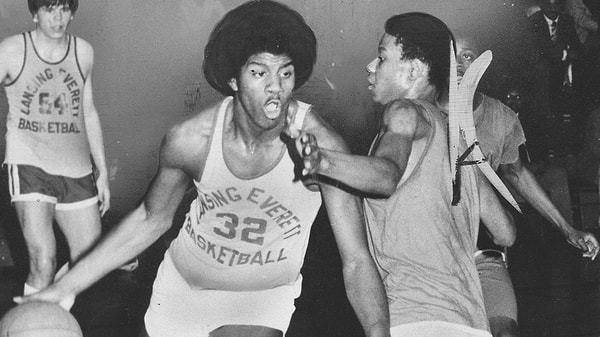 Entering the NBA
In 1979, he was drafted first overall by the Los Angeles Lakers. In the 1980 game, Magic Johnson became the Los Angeles Lakers point guard when Kareem Abdul-Jabbar got injured during the game. After eight years, Johnson scored 42 points, which gave them the lead and a win over the Philadelphia 76ers.
The team won championship games five times as a result of Johnson's presence. In addition, Johnson was a 12-time All-Star and a nine-time First Team member of the NBA. When Johnson and the original Dream Team won a gold medal at the 1992 Olympics, his sporting achievements grew drastically. His enthusiasm and love of playing basketball have given him a chance to be famous and be a successful player in his generation.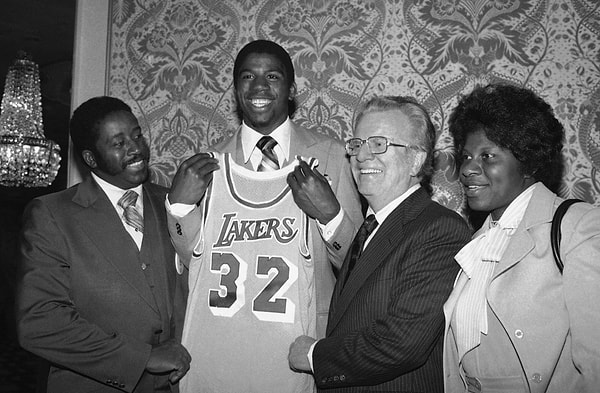 What his fans love the most about Johnson's game is his dazzling technique in passing the ball without looking, his pinpoint alley-oops from half court, and his overhand bullets under the basket. His strategy in playing is a legend because most of the time his opponents can't read the way he plays. They never knew when he would shoot the ball when they expected him to pass and when he would pass when they expected him to shoot.
Johnson's Success in The NBA
Johnson won the Most Valuable Player Award and the Finals MVP Award three times. He became the first rookie to win the Finals MVP Award. He became an asset to the Lakers through his efforts to give the team a good game and a winning game. Although the next season put Johnson and his team on the other side of the court when they lost their game against the Houston Rockets, this didn't stop the Lakers from having a rebound in the 1981–1982 NBA Finals. They defeated the Philadelphia 76ers, in which Johnson again became MVP.
In the 1982–1983 NBA Finals against their rival Philadelphia 76ers, teammates Norm Nixon, Worthy, and Bob McAdoo got injured in the game that made the 76ers win the season series. In 1984, the majority of the Lakers were losing the game, and it was during this season that Johnson signed a record 25-year, $25 million contract.
Johnson's Personal Life
Johnson got married to Earlitha 'Cookie' Johnson, an entrepreneur and a writer. He met his wife, Cookie, at Michigan State University during his college years. They got married in 1991 and have a son named Earvin III. Later on, in the year 1995, they adopted their daughter Elisa. But Johnson has an intimate relationship with Melissa Mitchell that gave them Andre Johnson, who was born in 1981.
Battle Against HIV
One of the biggest tragedies in Johnson's life is his battle against HIV. He said that one of the toughest things he ever did in his life was tell his wife that he had contracted HIV. It is a critical moment for them because they just got married a month ago when Johnson found out about his disease. Cookie was pregnant with their son Earvin III, and when they found out, they tested her baby, who turned out to be fine. Johnson retired in 1991 after he found out about his HIV. On the other hand, she published a book entitled 'Believing in Magic' as a means of supporting her husband in his battle against HIV.
He retired, and his wife inspired him to write a book about safe sex, run a few businesses, and eventually put money into his own business. But his love for basketball made him return to the NBA court as a coach for the Lakers at the end of the 1993-1994 NBA season.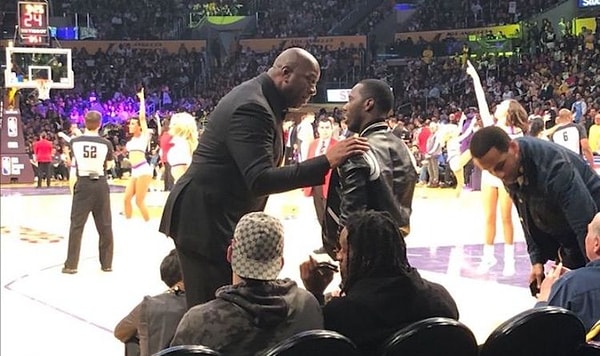 Magic Johnson's Net Worth
In pursuing his hobby and love of playing basketball, you must be in doubt about how much money Magic Johnson owned and earned throughout his career in the NBA. As of now, Magic Johnson has the title of being one of the richest athletes in the world and has a total net worth of $620 million.
Have you ever heard of Magic Johnson Enterprises? It is an investment company owned by Johnson himself. He has four theatres in Beverly Hills; 31 Burger King restaurants in the Southeast; and 13 24-Hours Fitness Centers, also known as Magic Johnson Sports Health Clubs. He also invested in the Los Angeles Lakers, T.G.I. Fridays, and many other businesses.
Johnson pursued his lifelong dream thanks to his undying fame during his years in the NBA, specifically with his team, the Los Angeles Lakers. With all of the struggles he has been through, where he claimed that he has done some horrible things that put his life in danger, Johnson was certain that those decisions in the past had taught him a good lesson in life.
Magic Johnson ULTIMATE Mixtape!
Scroll Down for Comments and Reactions