News
'London Kills' is the Cop Film that keeps you Yearning for More
'London Kills' is the Cop Film that keeps you Yearning for More
One sure thing about Acorn TV with crime thrillers is that it always delivers the best. The third season of London Kills has returned almost three years after the second season debuted. This new installment seems to be more thrilling compared to its predecessors.
Who Casts 'London Kills' Season 3?
With Hugo Speer of Marcella and Shadow and Bone, portraying Detective Inspector David Bradford, London Kills centers on a Scotland Yard squad headed by a detective whose wife mysteriously goes missing. 
Other characters playing alongside Detective Bradford include Sharon Small of The Bay and Flesh and Blood depicting Vivienne Cole, Tori A-Martin of Pure, and Unforgotten portraying Billie Fitzgerald, and Bailey Patrick of Bodyguard and Bridgeton impersonating Rob Brady.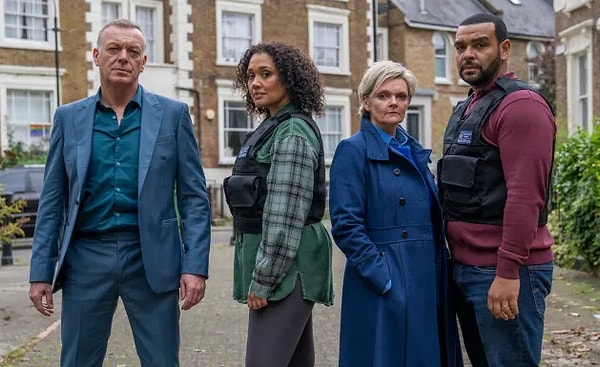 The Storyline for 'London Kills' Season 3
While the other two seasons focused on separate stories with sup-plots connecting them, London Kills season three will follow a single case. The season kicks off with a detective looking into a young man's fatal stabbing. It's later known that his murderer had access to private police intelligence- does it mean they are searching for one of their own?
Cole asks her ex-partner, a detective, for help through the investigation. The detective agrees although he is killed before he can pass any details. When the squad finally gets the murderer, Vivienne is forced to encounter the demons she let go of long ago, causing her to cross a line with detective Bradford.
The Production Team
London Kills is chiefly produced, co-written, and created by Paul Marquess of Murder Investigation Team and Suspects alongside Bea Tammer, Catherine Mackin (Acorn Media Enterprises), and Donna Wiffen (PGMTV).
'London Kills' Season 3 Premiere Date
London Kills season three launches on Monday, June 6th via Acorn TV with five episodes. Its fourth season has also been confirmed to premiere in 2023. Stay connected for more developments.
Scroll Down for Comments and Reactions