News
Lil Wayne Net Worth: How Wealthy is The Influential Rapper?
Lil Wayne Net Worth: How Wealthy is The Influential Rapper?
Featured in the chart of the top-20 richest rappers in the world, a 2022 survey made by Wealthy Gorilla with the support of other reliable sources, is the Grammy-award-winning rapper known for his album hits 'A Milli' and 'Lollipop.' In the world of rap, he is known as Lil Wayne.
Lil Wayne, the youngest member of the label 'Cash Money Records,' which he joined in 1991, has records selling for at least $1 million, giving him the chance to be lined up with other famous rappers like Snoop Dogg, Ice Cube, Drake, Master P, Jay Z, and other title holders for the richest rapper category. 
As a part of the internet culture, once your name is ranked in any of these internet surveys, surfers will surely come into play. People look all over the Internet for information that interests them, and this article was written to help them. It tells you everything you need to know about Lil Wayne, including his personal life, career, and net worth.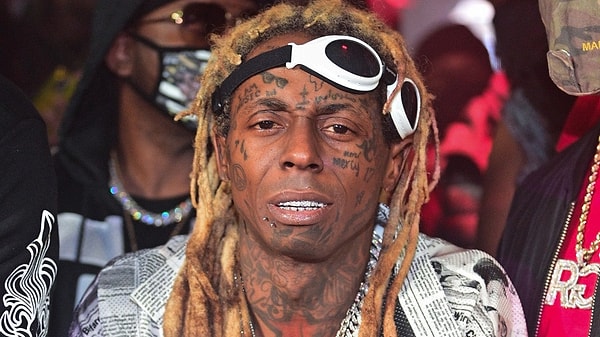 Lil Wayne's birth name is Dwayne Michael Carter Jr., and he was born in New Orleans, Louisiana, US. His birthday is September 27, 1982. He was raised on the poor side of town in Hollygrove, New Orleans, by his mother, who is a cook. He was 2 years old when his biological parents got divorced, but he got lucky to find fatherly comfort from his stepfather, Rabbit. With the unfortunate turning of the clock, Wayne's stepfather Rabbit was killed, and in his loving memory, Wayne got a tattoo to honor his stepfather.
Wayne started writing songs at the age of 8, and eventually, he met the American rapper Bryan Williams, better known as Birdman, who happens to be a record producer and co-founder of Cash Money Records. He found a chance to turn his rap upbeat after he left an impression on Bird after he recorded freestyle raps on his answering machine. In the form of Birdman, Wayne found not just a mentor but yet another father, as Bird keeps calling him.
Wayne's academic years were spent at Eleanor McMain Secondary School and Marion Abramson Senior High School before he finally dropped out at the age of 14 to fully give his time and attention to his music career.
At the age of 12, he was involved in an incident when he accidentally shot himself using a 9mm handgun and was rushed to the hospital by officer Robert Hoobler, who was on duty at that time. Eventually, he began his music career as Lil Wayne, dropping the D from his original name for the reason that he didn't want to be called by the name of a father who had never stood beside him since he was brought into existence.
He was married to Antonia in 2004–2006 and was blessed with four lovely children: Reginae, Dwayne, Cameron, and Neal, all with different mothers. He attended the University of Houston in 2005 and later took up an online course from the University of Phoenix, majoring in psychology.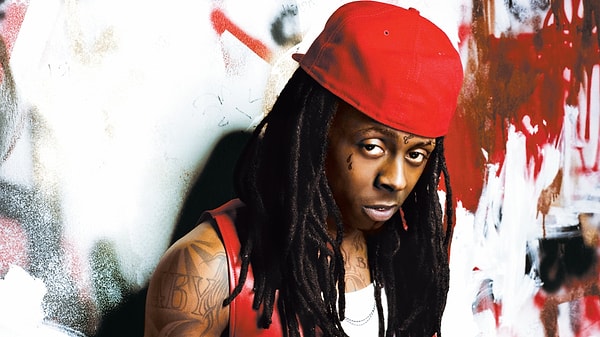 Entering The Music Scene
His journey started as Lil Wayne in 1996 with his hip-hop group 'Hot Boys.' The group's second studio album, 'Guerrilla Warfare,' released in July 1999, became one of his primary successes as it entered the Billboard Top R&B/Hip-Hop Albums chart and ranked as the 5th song on the Billboard 200.
Eventually, he came out with his debut solo album, 'Tha Block is Hot,' released under Cash Money Records in 1999, which became a Top Ten hit. Leading at number three on the Billboard 200, the album received a platinum certification from the RIAA. Following his previous recognitions, his next two albums, 'Lights Out' and '500 Degreez,' released in 2002, earned a gold certification from the RIAA.
Wayne's fourth album, 'Tha Carter,' came out in 2004 on Cash Money Records and Universal Records. It debuted at number five on the Billboard 200 chart and sold 116,000 copies in the US in its first week. The RIAA also gave it a gold certification.
With all these achievements, he became Cash Money Records' president in 2005 and, in the same year, founded the record label 'Young Money Entertainment.' However, in late 2007, he gave up his management positions for both labels.
His fifth album was a sequel to 'The Carter,' which he called 'The Carter II.' It was released in December 2005 and debuted as the number two song on the Billboard 200 chart, surpassing its predecessor and selling over 238,000 copies in its first week. In the following year, the album received its RIAA gold certificate and a platinum certificate several months later. Making a series of Carter releases, his 'Tha Carter III,' released in 2008, although it did not take a spot on the Billboard chart, garnered triple-platinum certification from the RIAA in 2009.
Tha Carter III, reigning nonstop, stole the prestigious Grammy Award for 'Best Rap Album' in 2009, followed by three more Grammy Awards: 'Best Rap Solo Performance' for his song 'A Milli,' 'Best Rap Song' for his single 'Lollipop,' and 'Best Rap Performance by a Duo or Group' for 'Swagga Like Us,' a project collaborated with T.I., Jay-Z, and Kanye West.
All through his career, Wayne has collaborated with several artists. Some of his notable albums include 'Rebirthed' with several artists. Some of his notable albums include 'Rebirth' and 'Tha Carter IV: The Beginning.' Some of his notable albums include 'Rebirth,' 'Tha Carter IV,' and 'The Free Weezy Album.' His mixtapes 'Dedication 2' and 'Da Drought 3' also received significant recognition. Amid his blossoming career, he was also spotted starring in several films like 'Hurricane Season,' 'Night Live,' 'Wild 'n Out,' and 'Baller Blockin.'
Lil Wayne Net Worth
Lil Wayne's rich and successful lifestyle includes the most exotic houses in America and a massive house in Los Angeles. Included in his portfolio of properties are his $11.6 million, 20,857-square-foot waterfront home; a $17 million new island home in Miami; and another $1.7 million mansion in New Orleans.
He was also displaying his luxury car collections, which include Lamborghini, Ferrari, the Mercedes-AMG GT-R, the Ford Mustang, and more. As of November 2022, Lil Wayne is thought to be one of the richest rappers in the world. He has a huge net worth of $170 million, which is said to grow as his success continues.
Scroll Down for Comments and Reactions