News
Lil Uzi Vert Net Worth: Looking at the American Rapper's Wealth, Fame, and Career
Lil Uzi Vert Net Worth: Looking at the American Rapper's Wealth, Fame, and Career
It's Lil Uzi Vert, way back way back.
If you can hear that line in your head by just reading it, then chances are that you might have already heard some of Lil Uzi Vert's songs without even searching for him. That is simply because Lil Uzi, as some call him, has been making waves in the rap music industry and that is just no surprise because of his unique rapping style and appearance.
With his recent prominence, Lil Uzi is slowly building his career and wealth. Let us take a brief look at the American rapper's life, career, and net worth.
Lil Uzi Vert is known for his unique facial tattoos, facial piercings, and out-of-this-world hairstyles.

He only hit the mainstream rap industry in 2016.

Some of his hits include "XO Tour Llif3", "Money Longer", and "The Way Life Goes".
Life Before Fame
On July 31, 1995, Symere Woods, who now goes by the stage name "Lil Uzi Vert", was born. He is from Francisville, a North Carolina neighborhood. While growing up, he often listened to the Ying Yang twins and Mike Jones. He also credits Wiz Khalifa and Meek Mill as his biggest influences in his music.
Now while he did like listening to rap songs, he initially did not want to become a rapper himself. That eventually changed when he heard his classmate, William Aston, freestyle over a Chris Brown track. The two and another friend ended up forming the group Steakhouse but soon went to break up in 2012.
Entering the Mainstream Rap Scene
Lil Uzi Vert first entered the mainstream rap scene in 2016 when he released his first single "Money Longer" but his career found success only when he released his third mixtape Lil Uzi Vert vs. the World. His mixtape debuted at number 37 on the Billboard 200 charts and spent 55 weeks, making his name and his music more known to the public. He also joined a tour with Kodak Black in 2016 titled the "Parental Advisory" tour.
Since then, Lil Uzi has been continuously releasing music. Some of his most famous songs include "XO Tour Llif3", "Money Longer", "The Way Life Goes", and "Demon High", one of his most recent songs up to date.
The Diamond on His Forehead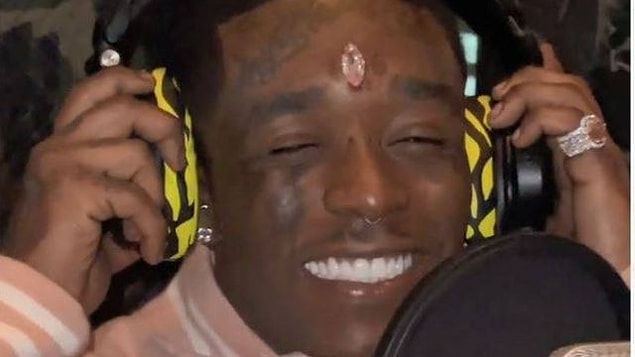 Lil Uzi Vert's Net Worth
Knowing that the American rapper can easily spend millions of dollars on accessories, we can now easily assume that he has already made a lot of money. But possibly to our surprise, Lil Uzi Vert's net worth is just at an estimated $25 million!
We now can't help but wonder: where is Lil Uzi's other fortune considering that he is one of the highest paid rappers? Was everything that he owned just the diamond? Let us know what you think.
Scroll Down for Comments and Reactions