News
Life Partners: Journey of Love and Friendship
Life Partners: Journey of Love and Friendship
Get ready for an evening movie date as romantic comedy film 'Life Partners' streams on Amazon Prime Video this February! The film was first released on streaming platforms and in select theaters in 2014.
'Life Partners' is a 2014 American romantic comedy-drama film. The film premiered on April 18, 2014, at the Tribeca Film Festival in the Spotlight section.
Life Partners - Official Trailer
About The Movie
The story revolves around two best friends in their late 20s: Paige and Sasha. The ladies tried online dating one night, and went on separate dates. 
Paige is an environmental lawyer. She had a good date with a young and charming doctor named Tim. While Sasha, on the other hand, is a struggling musician working as a receptionist. Unfortunately, Sasha's date ends in a disaster.
Sasha continues her dating journey but always ends up with failed relationships. Her best friend Paige continued dating the doctor she met. After some time, Tim proposes to Paige. As Paige accepts the proposal, Sasha begins to feel excluded. 
Paige begins to focus more on Tim and their relationship, while Paige begins to feel that Sasha is acting childish. as Paige hates the girls Sasha dates and does not think much of her lack of direction. 
Join Paige and Sasha in their journey towards love and friendship.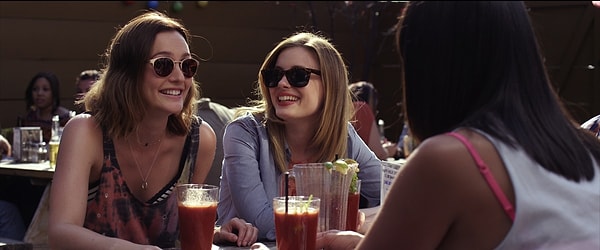 More About 'Life Partners'
The cast of 'Life Partners' are Leighton Meester, Gillian Jacobs, Adam Brody, Greer Grammer, Gabourey Sidibe, and Julie White.
The romantic comedy-drama film, being her feature film directorial debut, was directed by Susanna Fogel. 'Life Partners' is an adaptation of the play with the same title. It was written by Susanna Fogel and Joni Lefkowitz based on their friendship. 
The role of Sasha was portrayed by Leighton Meester. The writers first considered Kristen Bell and Evan Rachel Wood for the role but they both became pregnant.
Enjoyed the film? Leave some comments below!
Scroll Down for Comments and Reactions