Let's Not Forget About Rosalía's Confidently Complex 2022 Record 'MOTOMAMI'
Rosalía has yet to be dethroned as the best-reviewed 2022 album on Metacritic. Does this young artist really deserve the credit of this prestigious honor? The short answer is a resounding YES! Rosalía's third album MOTOMAMI is more vocally and lyrically raw, passionate, and honest than before. The music has variety with intricate songwriting and production, all under a brilliant modernized fusion of pop and cumbia. Here's the story behind this great 2022 album.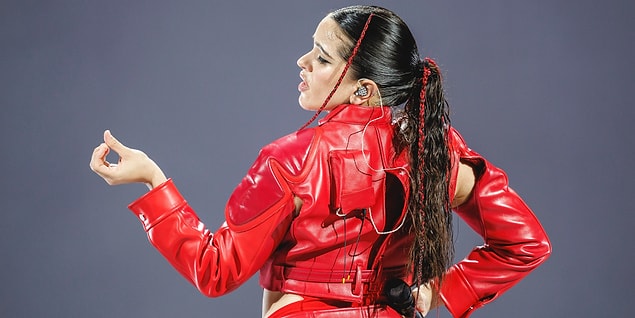 Rosalía's MOTOMAMI is all about the duality of femininity, showcasing multiple sides of herself in the music. 'Saoko' opens things experimentally, with a great display of her guiding musical principle for the record. The song incorporates a jazz bassline and drumming while slowly involving into experimental electronic. This fusion can come across as classic reggaeton pop as well, like in 'La Fama,' which features Canadian singer The Weeknd. The flip side can be very tender, like on the moving piano ballad 'Hentai' and the powerful stripped-down closer 'Sakura.' But often, it's the fusion moments that keeps us interested, as even late album deep cuts like 'Diablo' and 'Delirio de Grandeza' find Rosalía trying out new sides of herself.
The Verdict on 'MOTOMAMI'
What more can be said? MOTOMAMI is a remarkable effort from all involved; the production team is enviable while each track is evidently guided by Rosalía's songwriting and co-production. It's vital as a piece of Latin pop, showing that the genre is far more applicable than inexperienced listeners outside of Rosalía's home country would expect. But as important as the album is to the world, the most universal aspect is that it is clearly important to its creator, and that's the number one reason to love MOTOMAMI. 
Rating: 10/10
★★★★★★★★★★
Tracklist