News
Leading Roles and Plot Details for 'Dune: The Sisterhood' Revealed
Leading Roles and Plot Details for 'Dune: The Sisterhood' Revealed
It's true. Timothy Chalamet has a way about him. He can be intense and dramatic, cunning and charming--not to mention, easy on the eyes. His portrayal of Paul Atreides in the 2021 film Dune was impressive. 
But if you're like most fans of the late Frank Herbert's work, you were probably more intrigued by the shrewd old women and their ship descending in the pounding rain. The chilling chorus that played on their arrival was enough to send chills running down the spines of millions. 
It's impossible to avoid the allure of the Bene Gesserit. They're the witches of science fiction, biological oddities whose mastery of the human mind gave them the ability to control others. They could detect lies and make use of superhuman senses. They had found a way to manipulate their bodies on a molecular level, and some of them could reach into the memories of other members of their order. How did they do that in a universe devoid of deities and magic? Fans are begging to know the answer to that question, and it sounds like we're going to get it.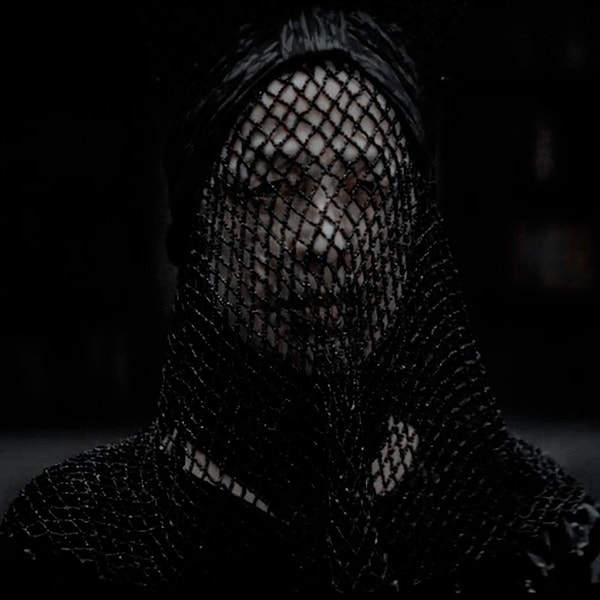 What is 'Dune: The Sisterhood'?
HBOMax and Legendary Pictures are working on a new series called 'Dune: The Sisterhood.' It's set 10,000 years before the events of the recent film--somewhere around the time of the Butlerian Jihad, a war between thinking machines and the human race. 
According to Variety, who first broke the story, the show will follow Valya Harkonnen and her sister Tula as they combat forces that threaten the future of humankind, and establish the fabled sect known as the Bene Gesserit. 
Frank Herbert mentioned the Butlerian Jihad often in his work. It was a defining moment in the history of the Dune universe, and it worked to shape the events of the first novel. But we weren't able to see what it was like until his son Brian Herbert and co-author Kevin J Anderson wrote their prequel series. 
'Dune: The Sisterhood' will be based on their novel, The Sisterhood of Dune, which was released in 2012. It's a compelling story, suspenseful, gut-wrenching, and strange. It's not based on Frank Herbert's original universe, but if executed properly, it has the potential to be one of the franchise's best masterpieces.
As far as the adaptation goes, we don't know how faithful it will be to the books. Some people consider Dune's expanded universe to be blasphemy. They freak out every time they see it mentioned onscreen. Other fans prefer it. 
Studios tend to take the demands of the fandom into consideration. They even have a history of running studies and large-scale surveys. The pre-existing audience matters, so they will try to find a way to please whoever they can. 
They also have to find a way to translate the book into film. Unlike Frank Herbert's novels, the expanded universe seems to have been written for Hollywood. Much of it is made up of traditional scenes. It's mostly linear, and the imagery is easy to imagine. But the story itself is stretched out over a period of centuries, and it's one long, continuing plot with very few breaks in between. 
In order to convert Sisterhood of Dune, they're going to have to somehow include backstories that would take up several hours to go over. There's too much material for flask backs and narration. Some of the characters at the center of the plot have extended lifespans. Their story encompasses multiple novels, and there's no separating that from what happens in the book. It's like trying to decode a soap opera that's been running every day for 30 years straight. They won't be able to do it. 
So we can't expect a word-for-word adaptation. Major events will have to be altered. Some of the characters will be completely different. It'll be a shame to see them make all of those changes, but they will probably do what they can to retain the original magic.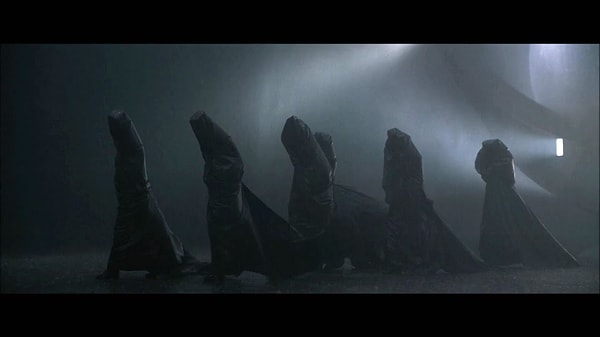 Who Will Be Starring in 'Dune: The Sisterhood'?
We just received word about who will be playing the two Harkonnen sisters. The team has opted for lesser-known faces, though they are recognizable. This means that they won't come with extra baggage, celebrity gossip, or old impressions. We'll be able to see them as the characters they are playing, not someone else. 
English actress Emily Watson will play Valya Harkonnen, and Scottish actress Shirley Henderson will play Tula. According to the character descriptions released by Variety, they are two sisters who have risen through the ranks of the Sisterhood, the organization which will become known as the Bene Gesserit.
Americans will know Shirley Henderson for her recurring role as Moaning Myrtle in the Harry Potter films. It's a small part, but it's safe to say she left an impression. The character was bipolar at best, sociopathic at worst--constantly crying and complaining. She did look quite disturbed, and her voice reflected that. It sounded like an adult who was pretending to be a toddler. When she screamed, it was like she'd transformed into a dragon.  
Tula is a double-sided role, which requires a mix of both dark and light, and Shirley Henderson can definitely pull that off. She can also be a little creepy, which might help add to the ambiance. There are aspects of her aesthetic and persona that make the choice a bit of a surprise, though; it's hard to see her as Tula.
Many of the shocks and twists in the expanded Dune universe are based on character arcs. Someone will change and the nature of the galaxy will change. So it's best to avoid giving out details about the characters themselves. But to those who have read the books, using Emily Watson to play Valya is an interesting proposition. 
It would be like trading stern, business-like Professor McGonagall (Maggie Smith) for stuffy, sickeningly sweet Dolores Umbridge (Imelda Staunton). 
Watson has a baby doll face. She's wide-eyed. She's great at making a surprised expression, or a look of awe. She can be sweet, fake, stiff, or wicked. She's amazing when she's evil. 
It'd be easy to imagine her as an old-fashioned housewife or a gossip in a Victorian parlor. She definitely could've pulled off a decent Umbridge. But she doesn't have to stick with those types of roles. She has range, and she's shown that before.
It is difficult to see her as Valya, which means viewers are going to get something unexpected, not just the usual stern Bene Gesserit we're used to. We love those types. We'd worship them. Shave their heads, give them a velvet cloak like in the 80s, and we'd be begging for more. But Watson is different, and her character sets the tone for the entire sisterhood. She'll define the witches of science fiction, playing a central part in one of the genre's most popular franchises. We have no idea what that will be like.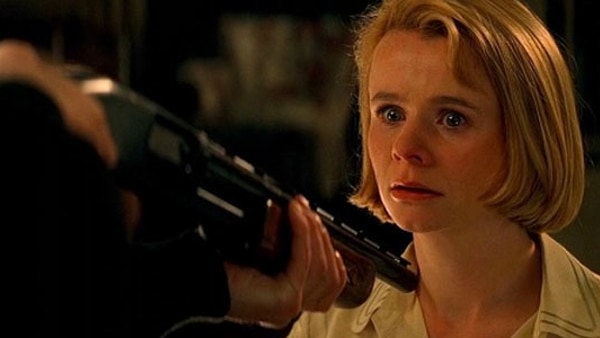 Scroll Down for Comments and Reactions