News
Larenz Tate Net Worth: A Deeper Look at The Actor-Director's Career and Wealth
Larenz Tate Net Worth: A Deeper Look at The Actor-Director's Career and Wealth
The American Film and Television Industry is one of the most competitive fields out there. There are a lot of people striving hard to become producers and directors. This should be no shock since the rewards are amazing. One of them is Larenz Tate, a great actor, and director at the same time.
Won the Screen Actors Guild Award for Outstanding Performance by a Cast in a Motion Picture

The Critics' Choice Movie Award for Best Acting Ensemble

Played major roles such as Councilman Rashad Tate in Power and as O-Dog in Menace II Society
With such awards and achievements, it's no surprise that many want to know where he's currently at with his net worth. Let's take a deeper look at Larenz Tate and his success, career, and net worth.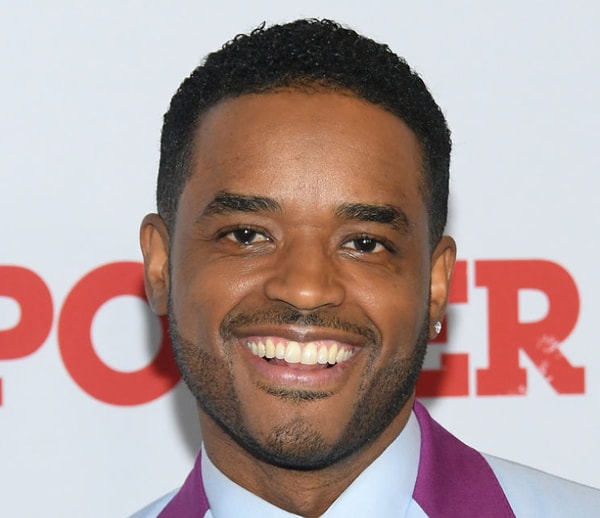 Early Life Before Acting
Larenz Tate is the son of Peggy and Larry Tate and he was born on September 8, 1975 on the west side of Chicago, Illinois. He had two older brothers Larrom and Lahnard who also became actors. They started off with small roles and their parents were so ecstatic about Larenz's future in acting that they enrolled him in a program at the Inner City Cultural Center. But Tate didn't like the idea at first, not until he saw his friend and classmate join The Cosby Show and realized that he could actually make a great living out of the industry.
Entering the Acting Scene
1985 marked the start of Larens Tate's acting career.in an episode of the show The New Twilight Zone. He then got his first movie role in The Women of Brewster Place. He also started his career with multiple TV shows such as '21 Jump Street' and 'The Wonder Years.'
Tate got his big break as Willie Fuffner, Steve Urkel's number one enemy in Family Matters. Tate got the recurring role in the American sitcom focusing on a black family in Chicago. After that, he had many following projects that eventually built up to his fame.
He also made an appearance in the CBS series The Royal Family with other stars like  Della Reese and Red Foxx. After a few minor roles and guest appearances, Larenz got his first major role in Allen Hughes' feature film Menace II Society as  O-Dog. This role started the boom of Larenz Tate's career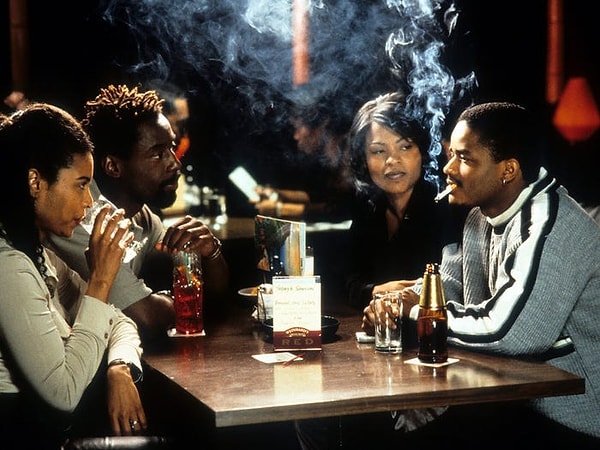 Tate's Starring Roles
After starring as O-Dog, Larenz started receiving more major roles such as his appearance on the sleeper hit TV series South Central, 1994's The Inkwell, and his reunion with the  Hughes siblings in Dead Presidents (1995).
Larenz also played roles in romantic movies and shows including Love Jones (1997), The Postman and Why Do Fools Fall in Love (1998), and  Love Come Down (2000). Tates also starred opposite Laurence Fishburne in Biker Boyz (2003) and in the same year, he also took a major role in A Man Apart and the music video Rain On Me. 
2004 marked Tate's first partition in the Oscar awards in the film Crash which got the top prize of Best Picture that year. Larenz starred as Peter Waters in that film. It was followed by his role in Waist Deep in 2006. After that Larenz became Bart 'Black Shawn' Johnston in Rescue Me for 4 years which was a comedy-drama series that ran from 2007 to 2011.  
From 2013 to 2015 Tate took the role of Malcolm Kaan in the House of Lies. His latest role was on the TV Show Power as Councilman Rashad.
Larenz Tate's Net Worth Today
With his acting success and all the achievements and roles he has garnered, Larenz Tate is at a very nice standing in terms of financial stability. Larenz Tate's current net worth is estimated to be around $2.5 million. This is proof of how hardworking and talented this actor is.
Being 46 years old, where do you think Larenz would be more focused on now?
Dead Presidents - Final Scene (1080p)
Scroll Down for Comments and Reactions