News
Korean Fantasy Series 'Alchemy of Souls' Premieres Netflix in June 2022 - Release Date and Other Details Reveals
Korean Fantasy Series 'Alchemy of Souls' Premieres Netflix in June 2022 - Release Date and Other Details Reveals
'Alchemy of Souls' is a South Korean television series starring Lee Jae-wook, Jung So-min, and Hwang Min-hyun about a powerful sorceress disguised as a blind woman who meets a man from a prestigious family who seeks her assistance in changing his fate. The series has 20 episodes.
'Alchemy of Souls' Release Date
'Alchemy of Souls' is scheduled to premiere on tvN on June 18, 2022, and will air every Saturday and Sunday at 21:10 (KST). It will also be available for streaming on Netflix in selected regions.
'Alchemy of Souls' Trailer
The trailer of the first season of the series 'Alchemy of Souls' was released on Netflix. Watch it below.
'Alchemy of Souls' Synopsis
Set in a fictional country called Daeho, 'Alchemy of Souls' is about the love and growth of young magicians as they overcome their twisted fates.
These people's fortunes have been entangled as a result of 'hwanhonsool' (the souls of the dead returning to the living). Jang Wook (Lee Jae-Wook) is a Daeho nobleman from the Jang family. Everyone in the country is aware of a terrible secret about his birth. He is a troublemaker. By chance, Jang Wook meets Mu-Deok (Jung So-Min). Her soul is trapped in a fragile body, yet she is a superb warrior. She takes on the role of Jang Wook's servant while also training him how to fight in secret. Seo Yool (Minhyun) is an aristocratic Seo family descendent. With a good appearance, intelligence, and tremendous martial arts ability, he appears to be perfect. Daeho's crown prince is GoWon (Shin Seung-Ho). He desires to be a monarch who is generous.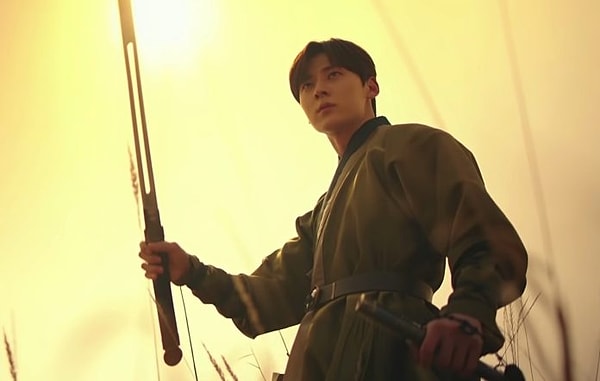 'Alchemy of Souls' Cast
The series stars Lee Jae-Wook as Jang Wook, Jung So-Min as Mu-Deok, Minhyun as Seo Yool, Shin Seung-Ho as Go Won, Yu Jun-Sang as Park Jin, Oh Na-Ra as Kim Do-Ju, Jo Jae-Yun as Jin Mu, and Hong Seo-Hui as Heo Yoon-Ok.
'Alchemy of Souls' Showrunners
'Alchemy of Souls' is directed by Park Joon-hwa and written by the Hong sisters (Hong Jung-eun and Hong Mi-ran).
Are you excited for the coming of 'Alchemy of Souls' on Netflix this June? Drop your comments below.
Scroll Down for Comments and Reactions