Kevin O'Leary Net Worth: How Rich is Shark Tank's "Mr. Wonderful"
News
>
Kevin O'Leary Net Worth: How Rich is Shark Tank's "Mr. Wonderful"
The path to your dream is not a straight line; it is a staircase with different surprises at every step. Some surprises are great to help, but others are meant to push you down. And if your dream is to be a businessman, then be sure that you are ready for soul-crushing rejections before you fully succeed. This is the world of the most successful entrepreneurs in history, who are built to be the dream crushers in an American business reality television series called Shark Tank. This Canadian multi-millionaire is known as Kevin O'Leary.
Kevin O'Leary is best known as the founder of a software company, SoftKey. He is also a businessman, author, politician, and television personality. With all his accomplishments revealed upon sitting as one of Shark Tank's panelists, people started to rummage the internet to satisfy their curiosity about his profit and net worth; thus, the progress of this article will dive deeper into the wealthy life of Shark Tank's 'Mr. Wonderful' and eventually discover how much it costs to be the second wealthiest shark on the ABC show.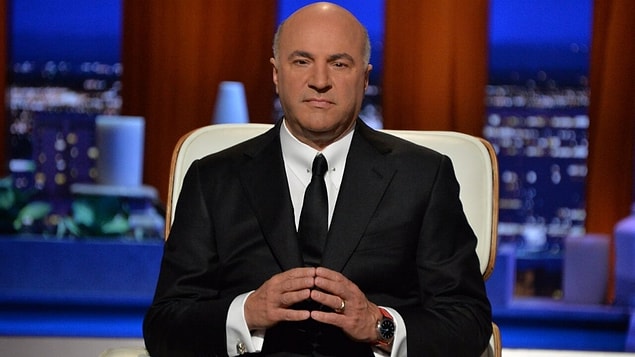 Early Life
Terence Thomas Kevin O'Leary was born on July 9, 1954, in Montreal, Quebec, Canada, with his mother, Georgette, who is a small-business owner and investor. He grew up in the town of Mount Royal in a not-so-good environment. His father, despite being a busy salesman and a clothing manufacturer, turned out to be an alcoholic. His father's alcohol addiction broke apart his parents' marriage. His father died when he was 7, and his mother, being left alone to take care of Kevin and his brother, ran the business as an executive. It did not take many years until Kevin's mother remarried an economist who worked with the UN's International Labor Organization.
1977, when Keven earned his bachelor's degree in environmental studies and psychology from the University of Waterloo and an M.B.A. degree from the University of Western Ontario in 1980. Kevin's original goal was to become a photographer, but his stepfather told him to take the courses listed above instead.
His mother is not just a skilled investor; she is way more than that, but Kevin was unaware of that until he found her investment portfolio, which had been kept secret for years. Through that portfolio, he learned how to invest and kept growing as a businessperson as he tried new things.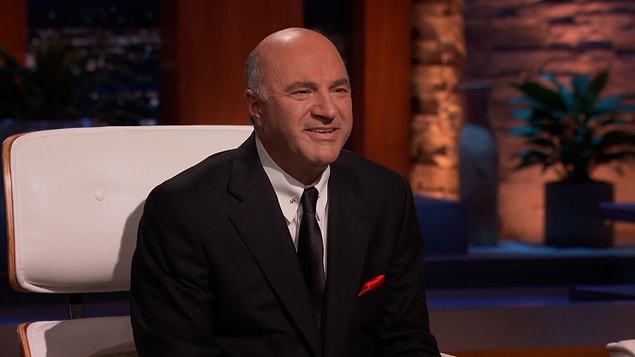 Kevin's Business Ventures
In 1978, Kevin was selected for an internship at Nabisco, located in downtown Toronto, where he was positioned as an assistant brand manager; this became the foundation for developing his business. Kevin started his career with his two partners, who formed a company that produced sports programming called Special Event Televisions. The company they made was then sold to one of his partners for $25,000.
His work progressed until 1983 when he co-founded SoftKey Software Production, Inc. After acquiring a hoard of producers, the company became one of Canada's fastest-growing companies. Up until 1993, Softkey made a number of educational software products. In 1993, the company became the largest consolidator in the educational market and was seen as a competitor to WordStar and Spinnaker.
Softkey adopted the name The Learning Company in 1995 after acquiring its original company for $606 million. However, in 1999, the company was sold to Mattel for $4.2 billion, which caused a subsequent drop in sales. Kevin left the company and denied all the accusations made against him by the company's shareholders, who said he had spread false information about the company's health.
Meet Kevin O'Leary | Shark Tank US | Shark Tank Global
In 2003, Kevin started again as a co-investor and director of Storage Now, a company that develops climate-controlled storage facilities. The company was the third-largest owner and operator of storage facilities in Canada. It had facilities in eleven cities and did business with big companies like Merck and Pfizer.
It was not until 2006 that Kevin started his celebrity career, appearing as one of the commentators in the Canadian business news network reality show Dragon's Den. In 2009, he also filled the same role on ABC's version of 'Dragon's Den,' which they called 'Shark Tank.' Throughout the show, Kevin was recognized as having a blunt, bullying investor persona, which was sometimes encouraged by the show's producers. His personality earned him the nickname 'Mr. Wonderful,' a reference to his mean personality but at the same time a helpful commentator, for his feedback serves as a guide for entrepreneurs who are on the wrong track. Despite being a bully, he also had his fair share of notable deals at Talbott Teas and GrooveBook.
Aside from being an investor, he was also an author, and in September 2011, he released his first book, 'Cold Hard Truth: On Business, Money, and Life,' with the intent to influence curious businessmen on how to grow their businesses properly. He was also inclined toward politics, announcing his candidacy for the leadership of Canada's Conservative Party in 2017.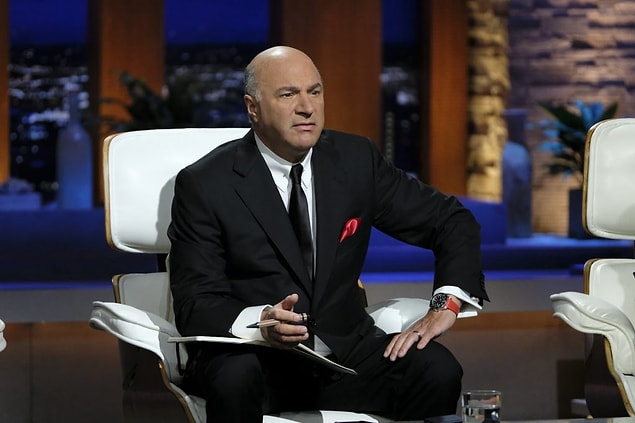 Kevin O'Leary Net Worth
Interesting as it may seem, O'Leary was found to spend most of his life doing business. With all his ventures and celebrity career, several results from the November 2022 surveys suggested that Shark Tank's 'Mr. Wonderful' is swimming in an estimated net worth of $400 million. After rummaging the internet for information on how he spends his dollars, this article found not a list of dollar-splurging expenditures but instead a key tip to financial freedom.
Kevin O'Leary taught a lot of people the importance of perseverance and determination to succeed. For a time while Kevin O'Leary was on screen, rejected investors were guided accordingly on how they could get back strong enough for their businesses to flourish. He also highlighted that the key to financial freedom is having powerful habits, developing a mindset of abundance, and overcoming self-doubt. Most importantly, this article came to the conclusion that the best way to make money is to get rid of self-doubt and have the right mindset for what we want.