News
Kathryn Hahn Takes the Lead in Hulu's Upcoming Original Drama Series 'Tiny Beautiful Things'
Kathryn Hahn Takes the Lead in Hulu's Upcoming Original Drama Series 'Tiny Beautiful Things'
Tiny Beautiful Things is an upcoming drama series adapted by Hulu from the self-help book Tiny Beautiful Things: Advice on Love and Life from Dear Sugar. 
The book was published on July 10 2012, by Cheryl Strayed and became a hit, rating 4.3/5 on Goodreads and 86% on Google Ratings.
The book version is a collection of stories extracted from Strayed's advice column "Dear Sugar", which she contributed to anonymously on The Rumpus, an online magazine.
'Tiny Beautiful Things' Premise
On TV, Tiny Beautiful Things sees a writer Clare become a renowned advice columnist when her writing career and personal life begin to crumble. 
Clare's marriage to Danny is on the rocks, while her teenage daughter Rae barely wants to connect. Furthermore, a promising profession as a writer starts to decline. 
An old colleague from the writing circuit requests Clare to spearhead the advice column at Dear Sugar, to which she reluctantly agrees. Given she can barely keep her life together, Clare feels it's not in her place to give advice. 
But as she embarks on her new job, Clare's life unfolds in a complex memory, set in different timelines from her childhood to the present day. She excavates the beauty, struggle and humor of her past to fashion a successful career as an advice columnist.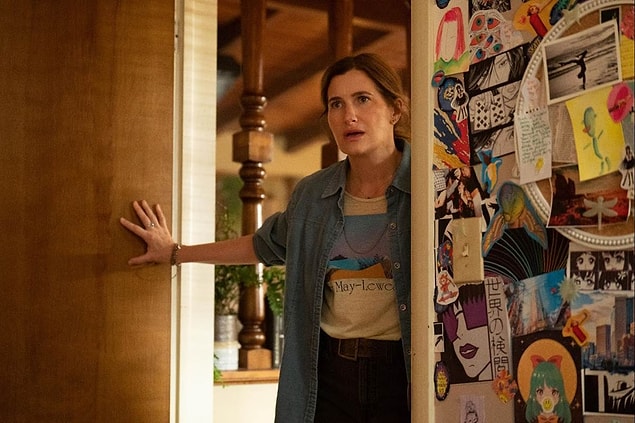 Who Features in 'Tiny Beautiful Things'?
Kathryn Hahn heads the series as the lead Clare, Quentin Plair joins her as her husband Danny while Tanzyn Crawford plays their daughter Rae.
Other talented stars featured in the show include Michaela Watkins, Merritt Wever, Sarah Pidgeon, Julien Marlon Samani, Russell Hodgkinson, Owen Painter, Elizabeth Hinkler, Jonathan Stanley, Gabby Sanalitro, Tijuana Ricks, Oliver Spenceman, Jude Wells and Michael Vargas. 
Tiny Beautiful Things is executive produced by Hahn, Reese Witherspoon, Cheryl Strayed, Lauren Neustadter, Laura Dern, Stacey Silverman and Jayme Lemons from ABC Signature and Hello Sunshine.
When Will 'Tiny Beautiful Things' Premiere?
The drama series is expected to debut in Spring 2023 on Hulu.
Kathryn Hahn's Extraordinary Acting Journey
Hahn has gradually come into her own since the aughts. 
She has evolved from a supporting and guest star in films such as How to Lose a Guy in 10 Days (2003), Anchorman: The Legend of Ron Burgundy (2004), The Holiday (2006), and The Dictator (2012) to a lead actress in Bad Moms (2016) and its 2017 followup, Afternoon Delight (2015), This is Where I Leave You (2014), The Visit (2015), Tomorrowland (2015) and Captain Fantastic (2016) to name a few. 
She recently starred in the mystery drama film Glass Onion: A Knives Out Mystery this year and has her own MCU series coming up, Agatha: Coven of Chaos, after her bewitching performance in the mother series WandaVision as the evil witch Agatha Harkness.
Scroll Down for Comments and Reactions