News
K-Drama 'Thirty-Nine' Premiers on Netflix: Release Date and Everything We Know So Far…
K-Drama 'Thirty-Nine' Premiers on Netflix: Release Date and Everything We Know So Far…
Crash Landing on You actress Son Ye Jin returns to television for the first time in two years. 
'Thirty-Nine' will mark Son Ye Jin's comeback to the Kdrama scene after 'Crash Landing On You' in 2019. It will also be her first comeback on the JTBC Korean drama after her last project in Korean drama 'Something in the Rain,' also known as 'Pretty Noona Who Buys Me Food'.
'Thirty-Nine' Release Date
The series is the second JTBC drama to drop on Netflix on February 16th, 2022. It's a 12-episode series with new episodes running on Wednesday and Thursday.
Thirty Nine Official Trailer (2022) | Son Ye Jin, Jeon Mi Do, Kim Ji Hyun
'Thirty-Nine' Storyline
The upcoming Korean drama on JTBC, "Thirty Nine," combines romance and slice of life drama about female friendship. The drama will follow three women who have been friends since their second year of high school, and are now all on the verge of turning 40.
The drama will highlight the beautiful and dramatic everyday experiences of three 39-year-old women who find themselves in unexpected situations.
Cha Mi Jo (Son Ye Jin) is the head dermatologist at a clinic in Gangnam. She has a good-natured character who grew up in a wealthy family, and she has everything she could wish for.
Jung Chan Young (Jeon Mi Do) is an acting teacher who aspires to become an actress. Her tone of voice may come out as raspy and candid, but the truthfulness with which she speaks makes her hard to not like her.
Jang Joo Hee (Kim Ji Hyun) works as a cosmetics manager in a department store. However, she has yet to have a romantic relationship because of her sheepish attitude.
With such a landmark birthday on the horizon, there are still lots the trio wishes to achieve such as lessons in love, careers, and family matters.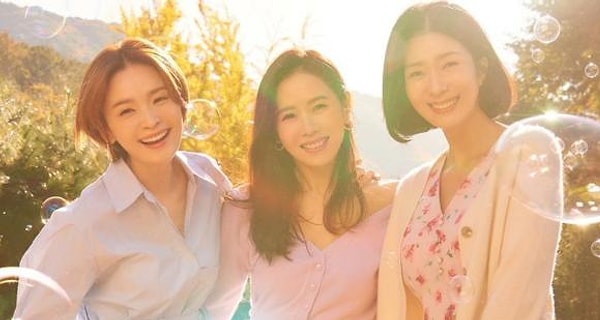 'Thirty-Nine' Cast Ensemble
Jeon Mi Do, and Kim Ji Hyun will join Son Ye Jin as the main female protagonists in Korean drama "Thirty Nine." Jeon Mi Do is currently still playing in kdrama "Hospital Playlist 2" as Chae Song Hwa. While Kim Ji Hyun's last dramas were Backstreet Rookie (2020).
Actors Yeon Woo Jin, Lee Mu Saeng, and Lee Tae Hwan will be starring as the main male characters in this upcoming drama. 
Actor Yeon Woo Jin play in 'My Love From The Star' (2013) as a guest star and 'Queen for Seven Days' (2017) as the main lead. Lee Mu Saeng, on the other hand, is a famous actor who once steals the show and gives the audience a second lead syndrome with his role as Kim Yoon Gi (Neuropsychiatrist at Family Love Hospital) in the K-drama 'The World of the Married' (2020). Furthermore, actor Lee Tae Hwan is famous for his k-dramas 'Touch' (2020) and 'My Gold Life' (2017).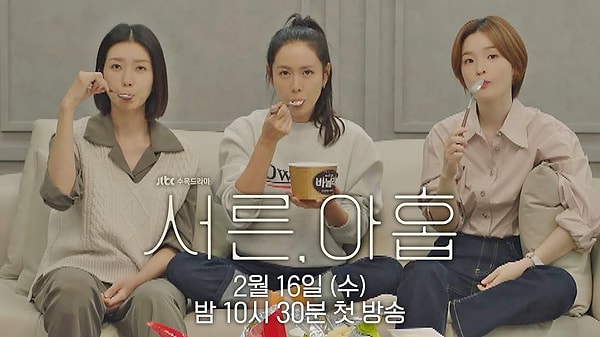 The People Behind 'Thirty-Nine'
The upcoming Korean drama "Thirty Nine" is helmed by director Kim Sang Ho. This young Korean director previously worked on remarkable Korean dramas like Age of Youth 2 (2017) and Run On (2020).
Moreover, Yoo Young Ah will pen the script. Some of her popular projects were Kim Ji Young: Born 1982 (2019), Encounter (2018), My Annoying Brother (2016), and The Royal Tailor (2014).
So, are you excited for the upcoming Korean drama "Thirty Nine"? Let us know on your comments.
Scroll Down for Comments and Reactions