News
Judge Judy Net Worth: How Rich is Our Favorite Judge?
Judge Judy Net Worth: How Rich is Our Favorite Judge?
Rampaging in the TV industry for more than two decades, a lot of people are surely familiar with one of the longest shows ever, Judge Judy. This show has been a refuge for those who were abused, and it has sent the abusers to jail through a systematic process of justice.
The presiding judge, Judith Sheindlin, of the TV show Judge Judy, is a long-sought warrior of justice and rights. Not only that, but she is also the richest judge in the world.
So how much is her actual net worth?
The total sum of her golds and the story behind her success will be revealed as you continue reading this article.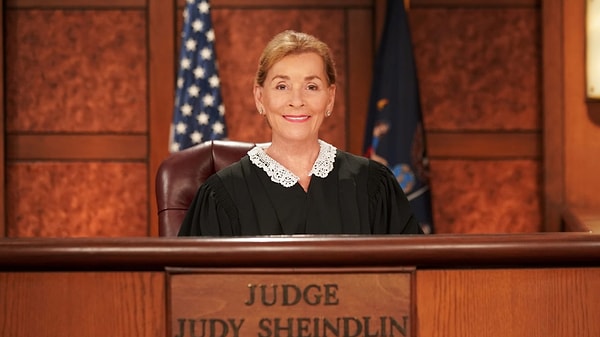 Early Life
On October 21, 1942, Judith Susan Scheindlin, known as 'Judge Judy,' was born by her parents in Brooklyn, New York. Judy was born into a Jewish family with roots in Germany, Russia, and Ukraine. Her parents were both German Jews.
After completing her senior year at Brooklyn's James Madison High School, Scheindlin obtained a Bachelor of Arts degree with a government concentration. She earned her Juris Doctor after completing her coursework at the New York Law School in 1965.
Early Attorney Days
Sheindlin was employed as a corporate attorney for a cosmetics company after graduating in 1965 and passing the New York state bar exam. She left her job two years later to raise her children, Jamie and Adam, after growing disenchanted with it. She learned about the position in 1972 from a friend, and she soon started working as a prosecutor in the New York family court system. As an attorney, Sheindlin took on cases of child abuse, domestic violence, and crimes by young people.
Sheindlin was appointed a judge for the criminal court by New York mayor Ed Koch in 1982 due to her 'no-nonsense' outlook. She gained promotion and was appointed supervising judge in the Manhattan division of the family court after four years. She has a track record as a 'tough' judge.
Sheindlin credits Josh Getlin and his wife Heidi with helping her become well-known, and they both appeared in a February 1993 Los Angeles Times profile of her as a lady dedicated to making the legal system function for the benefit of all. She later appeared in a segment on CBS's 60 Minutes, which helped her gain national attention. Don't Pee on My Leg and Tell Me It's Raining, her debut novel, was released in 1996 as a result of this. After hearing almost 20,000 cases, she decided to retire from her position as a family court judge that same year. After that, Sheindlin will start a new chapter in her life because she will be offered a job in TV.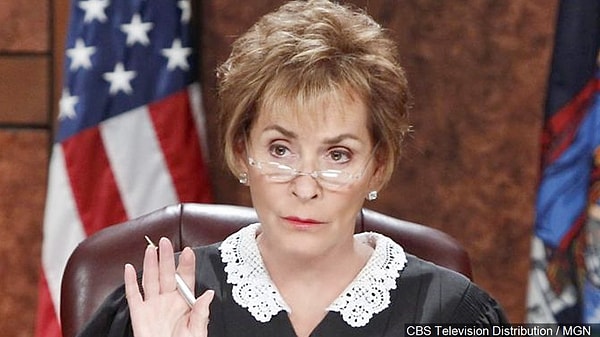 Judge Judy: The TV Show
Judith Sheindlin's syndicated court show, Judge Judy, was first aired on television on September 16, 1996, and ran for almost 25 seasons until July 23, 2021. Thus, she set a record as the longest-serving television court show arbitrator. Sheindlin accepted an offer made to her in 1995 to preside in a new reality courtroom series featuring 'real cases with real rulings.' Sheindlin was the show's lead, and she was frequently joined on-screen by Bailiff Byrd, sometimes known as 'Byrd' or 'Officer Byrd,' her courtroom security guard. Byrd backed Sheindlin for the entire 25 years that the show was on, making her the longest-serving arbitrator in the history of courtroom TV.
Judge Judy achieved her first Daytime Emmy nomination in 2013 and went on to win the award. Sheindlin received recognition from Guinness World Records on September 14, 2015, for having the longest-running program of the continuous series of court shows and functioning as a judge or arbitrator in courtroom-themed programming history. The program earned a Daytime Emmy Award once more in 2017.
The show lasted for more than two decades after CBS TV and Sheindlin signed several contract extensions. Yet the series finally ended on the 25th season anniversary. She revealed in a March 2020 appearance on The Ellen DeGeneres Show that the show's series finale will be aired on July 23, 2021, and the final taped episode will take place on June 8, 2021. Sheindlin stopped the series on purpose because '25 is a good round number' to end on a high note, even though Rebel Entertainment was suing him and Viacom-CBS wasn't happy with him.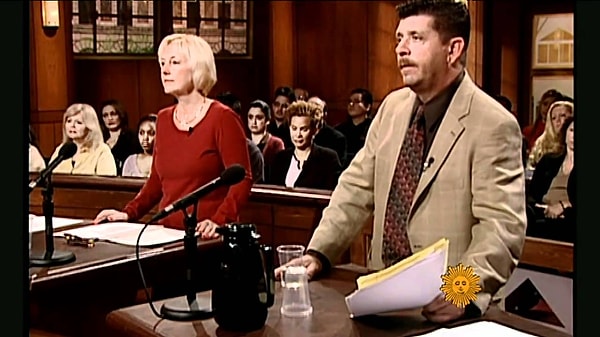 Personal Life
Judy wed Ronald Levy in 1964; he later worked as a prosecutor in juvenile court. After relocating to New York, they had two children—Jamie and Adam—and got divorced there 12 years later.
She married Judge Jerry Sheindlin in 1977. From 1999 to 2001, he served as an arbitrator on the People's Court. They got divorced in 1990, in part as a result of Judy's stress and difficulties following the passing of her father that same year. A year later, they got remarried. Sheindlin and she have three stepchildren: Gregory, Jonathan, and Nicole. There are 13 grandchildren as well. Jonathan is a retinal surgeon, and Greg and Nicole are lawyers. Nicole and her stepmother launched the Her Honor Mentoring program.
Judgy Judy Net Worth
Being a lawyer and judge and having a continuous show on a giant platform for more than two decades inevitably made Judy Sheindlin extremely wealthy. This served as a gateway for her to own mansions and condominiums in several states that cost $10 million each. She also owns massive properties that span around 4 acres.
According to Forbes magazine, Judy Sheindlin is nearly a half-billionaire. With a staggering net worth of $460 million, she is considered the richest lawyer and judge in the world. From her show, she earns almost $40 million per year. When she was just starting out, she had trouble meeting her basic needs. However, when she decided to be a sworn defender of justice, she was able to get all the nice things in the world.
[ JUDY JUSTICE ] Judge Judy [Episode 8051] Best Amazing Cases Seasson 2022 Full Episode
Scroll Down for Comments and Reactions