News
Joe Goldberg is Now a Professor in 'You' Season 4
Joe Goldberg is Now a Professor in 'You' Season 4
In the upcoming season of Netflix's You, Joe Goldberg will be sporting an entirely new appearance.
Although the teaser for the program doesn't reveal much about the plot, it does provide a glance into the upcoming season. For example, Joe Goldberg is now Professor Jonathan Moore, according to the teaser.
After killing his wife Love (Victoria Pedretti), Joe leaves the American suburbs for Paris in search of his mistress Marienne (Tati Gabrielle), where the next season will pick up.
Charlotte Ritchie, Lukas Gage, Tilly Keeper, Amy Leigh Hickman, and Ed Speleers have recently joined the cast as series regulars. According to Variety, recurring parts will be played by Niccy Lin, Aidan Cheng, Stephen Hagan, Ben Wiggins, Eve Austin, Ozioma Whenu, Dario Coates, Sean Pertwee, Brad Alexander, Alison Pargeter, and Adam James.
Ritchie will presumably replace Badgley as Joe's leading lady. She is regarded as being extremely intelligent, distrustful, and totally cut off from those who aren't her friends. Netflix claims that Kate embraces the term 'icy [expletive]' while simultaneously being the 'adult in the room.'
Things to Expect and Need to Know About 'You' Season 4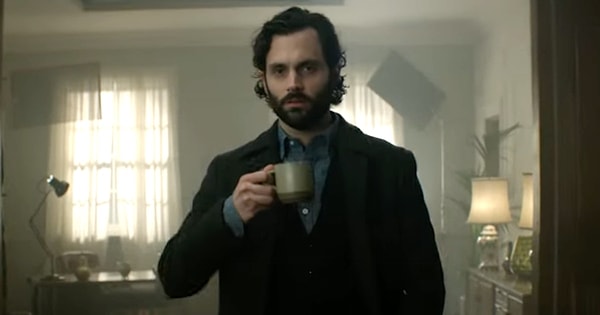 The fourth season of 'You' on Netflix has a set release date. The streaming service said on Saturday as part of their Tudum presentation that the first part would premiere on February 10 and Part 2 will be accessible on March 10.
When will Joe Goldberg's terror-filled rule over all women in the globe come to an end? Although there is more than enough proof to label the man a psychopath, Netflix is reexamining the mind of Penn Badgley's Joe, the romantically inclined serial killer at the center of their wildly popular series 'You.'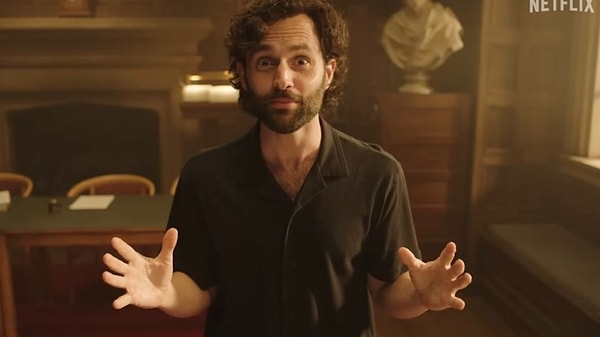 The series, which is based on Caroline Kepnes' novels, follows bookish nutjob Joe as he seduces innocent women—most of whom end up dead—in order to win their hearts. Although Joe has a romantic side, he is first and foremost a killer who will do anything 'in the name of love.'
The conclusion of 'You's' third season ushered in yet another brand-new chapter in Joe's life. He began by murdering his ideal partner, the equally deadly Love (Victoria Pedretti), giving away their young son Henry (for the best), and then traveling to Paris to stalk his most recent 'true' love.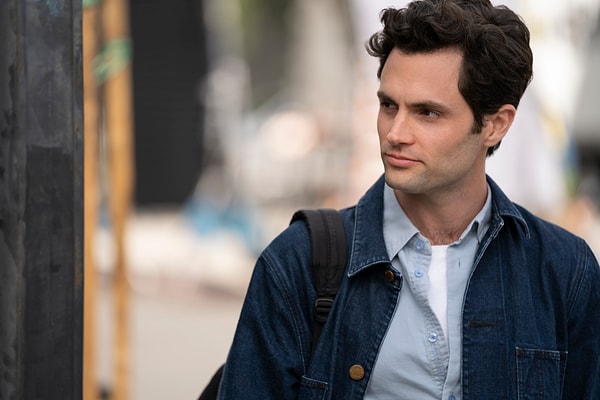 Overall, it's not much different from the beginning of any other season of the show: Joe is in a new location and has his eyes set on a new woman. But this time, Marienne (Tati Gabrielle) has been informed about Joe's potential for harm.
We've been told repeatedly that Joe's journey will lead him down an intriguing new road in the fourth season, so it's exciting to finally get a look of what's in store. Yesterday, Netflix stunned us with a motion poster showing Joe spilling blood into a teacup while sporting his best suit and beard.
YOU | Season 4 Date Announcement | Netflix
"Gone are the days of unrequited love and longing. This time around, I'm focusing on academia and instruction while keeping my typical extracurricular activities strictly professional. 

I made time to exchange ideas with like-minded colleagues. Unfortunately, with friends in high places, then usually come others attempting to climb that social ladder. 

So, they end up falling or shall I say, pushed, to their social death. The question, by who?"
Scroll Down for Comments and Reactions