Jack White's July 2022 Album Quickly Follows His Decent Previous 2022 Album
Jack White fans are really getting a treat in 2022. After a four-year gap since his previous solo record, White returned bombastically in 2022, starting with the rocking first single and opening track 'Taking Me Back.' While this seemed like a return to form for White, heading back to his roots with The White Stripes, the rest of the album Fear of the Dawn continued the pathway to weirdness that began heavily with 2018's Boarding House Reach. With Dizzy Gillespie jazz on one track and arty hip-hop legend Q-Tip on another, this proved to be yet another set of bizarre choices from White. Luckily, another album is right around the corner.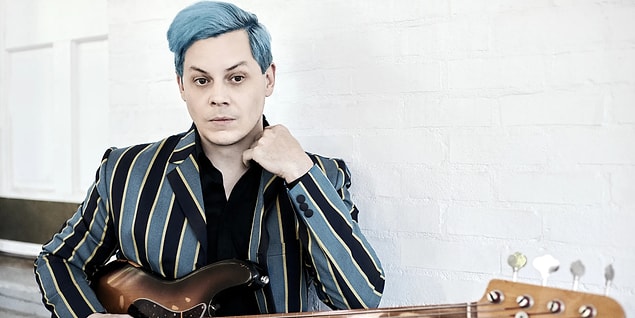 Part of the disconnect might come from White's decision to separate the two sides of himself. Here, he stuffs all the heavier and weirder material into Fear of the Dawn, saving the softer side for its July 2022 follow-up record, Entering Heaven Alive. His penchant for wacky, messy, fuzzy material carries right from the title track onward, and never lets up. When we reach 'Hi-De-Ho,' which features middle eastern melodies, Q-Tip, and constant shifts in direction, it's clear his intentions for For of the Dawn. 'Eosophobia' rounds out a solid opening five tracks with a better fusion of classic White rocking and flourishes of modernity.
The Verdict on 'Fear of the Dawn'
If White had continued at the level he was operating at in the first five tracks, Fear of the Dawn might rank a notch higher, but the rest of the album does not hold the same grip as the opening. The nocturnal vibe has been established, and the second half stays in that zone unwaveringly. Hopefully, the softer side we'll see of Jack White later this year will have more emphasis on the songs than just creating a theatrical presentation.
Rating: 6/10
★★★★★★☆☆☆☆
Tracklist