News
It's Getting Darker on Apple TV Plus's 'Physical'
It's Getting Darker on Apple TV Plus's 'Physical'
Since its launch on November 1st, 2019, Apple TV+ has delivered the best of kids and family content, heartwarming documentaries, feature films, comedy series, and compelling drama films. 
The streaming platform has done it again with its newest installment, Physical season two, starring Rose Byrne.
What Goes on in 'Physical' Season 2?
In this second season, our heroin Byrne playing Sheila Rubin has successfully debuted her first fitness video, 'Body by Sheila,' only to face various new and hugger challenges. She is in a dilemma between staying loyal to her partner, Scovel, plus his values and intense interest in someone else.
Since she isn't the only one in the fitness industry, Sheila is forced to overtake some competitors to achieve a fully-grown fitness kingdom.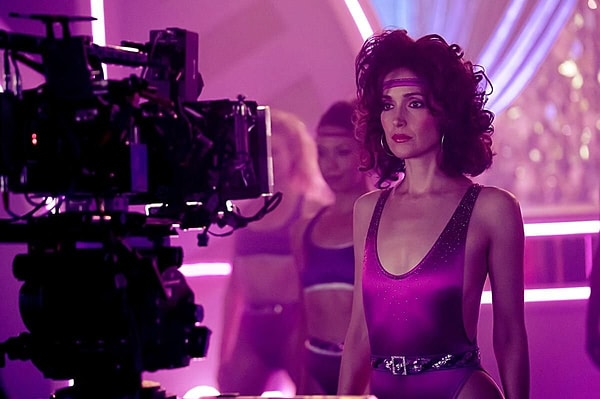 Cast and Crew of the Series
The cast for the show includes Rose Byrne playing Sheila Rubin, Rory Scovel, Paul Sparks, Lou T. Pucci, Della Saba, and Dierdre Friel. Joining this second season is Bartlett, portraying Vinnie Green, a charming fitness teacher, and weight-loss expert. 
Tomorrow Studios is the crucial producer alongside Weisman as the showrunner, writer, and creator. Stephanie Laing is the director, alongside Becky Clements, Marty Adelstein, Byrne, Craig Gillespie, Sera Gamble, John McNamara, and Alexandra Cunningham as the chief producers. Alissa Bachner is the co-chief producer.
Debut Date
Physical season two launches on Friday, June 3rd, exclusively on Apple TV Plus, with its first episode followed by weekly releases. In the meantime, you can watch the new trailer unveiled by Apple TV Plus via its main YouTube channel.
Scroll Down for Comments and Reactions