News
Inspired by Hell: Schiaparelli's New Fashion Show Takes Fashion Week by Storm with Famous Stars
Inspired by Hell: Schiaparelli's New Fashion Show Takes Fashion Week by Storm with Famous Stars
Paris Fashion Week, a highly anticipated event in the fashion industry, is reaching its conclusion and Schiaparelli's spring fashion show has left a lasting impact. The show featured eye-catching gold accents and faux animal fur designs, making it a standout event of the week. Notable celebrities such as Kylie Jenner and Doja Cat were in attendance, adding to the excitement. Stay tuned to find out more about Schiaparelli's latest collection!
As you know, the most important and eventful period of the fashion world is the Paris Fashion Week, which is eagerly awaited every season.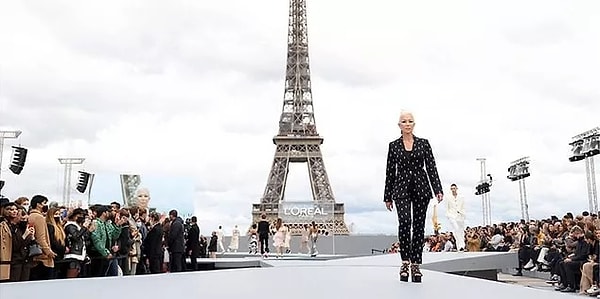 The haute couture shows started like a bomb with the spring 2023 collection of the fashion house Schiaparelli, which is among the most luxurious names in the industry!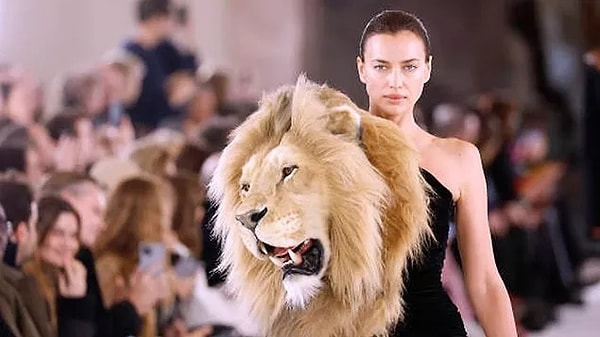 Even before the fashion show even started, the guests who attended by wearing special designer clothes from the brand's new collection became the agenda of the press.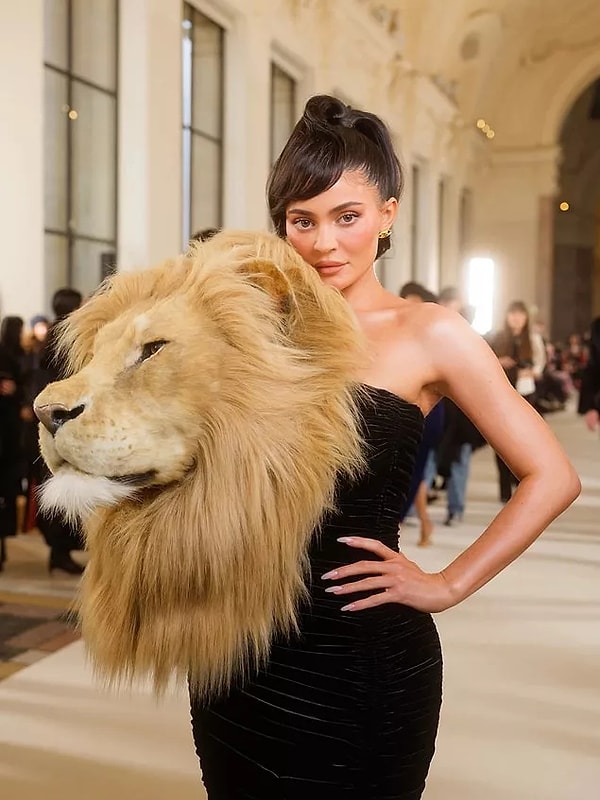 Another name that attracted as many eyes as Kylie, was the singer Doja Cat, who dressed in red and carried exactly 30 thousand Swarovski crystals on her!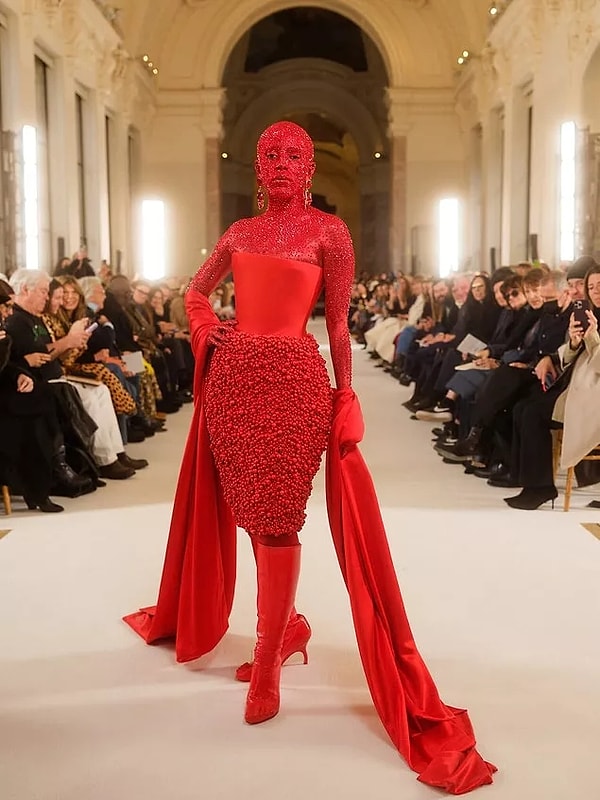 As you can imagine, the result has caused quite different opinions to be shared on social media.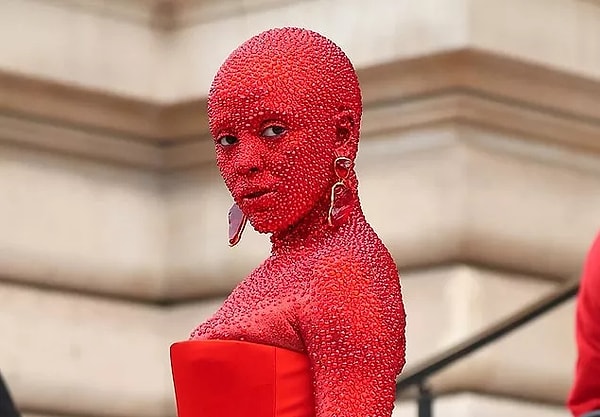 Now let's come to the collection itself! The fashion show, which took place with the participation of hundreds of special guests and star names at the Petit Palais museum in Paris, started with black-and-white suits and dresses with the classic Schiaparelli silhouette.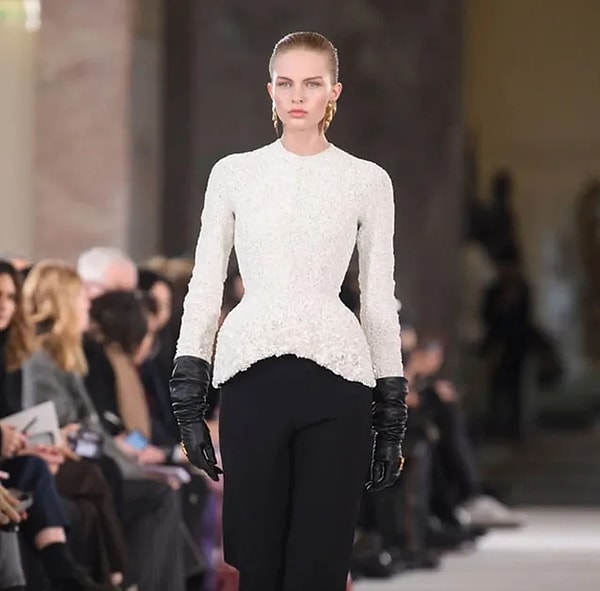 👇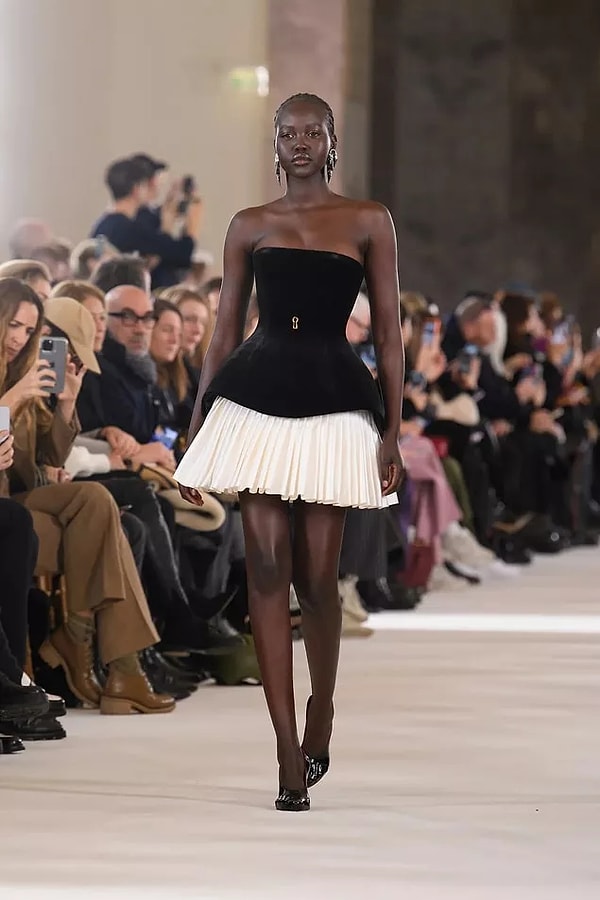 Fashion designer Daniel Roseberry, who directed Schiaparelli, explained that in this collection he was inspired by the 'nine-levels of hell' Inferno set in Dante's Divine Comedy.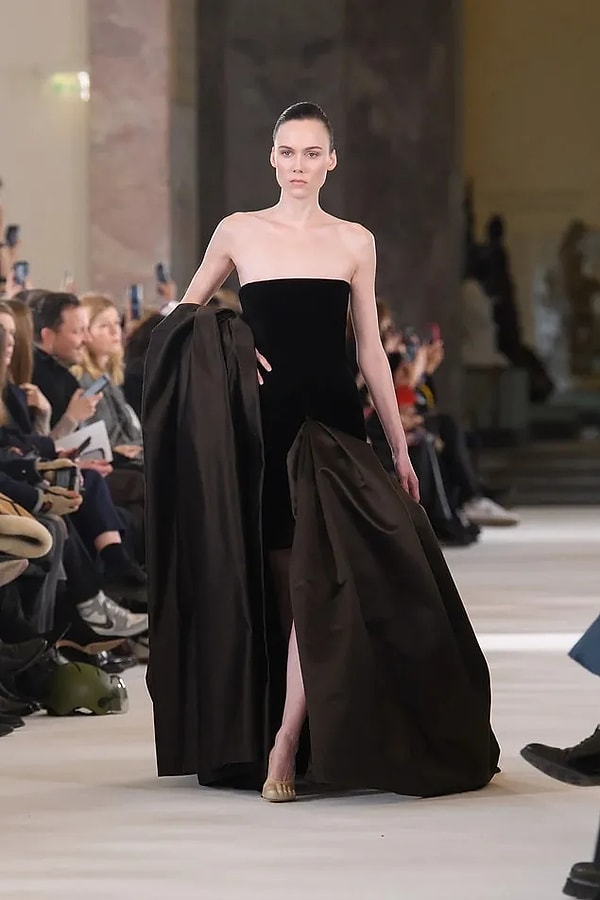 Roseberry, who took the position of creative director of the brand in 2019, has been receiving great acclaim in recent years with his collections, which he has prepared without compromising his creativity.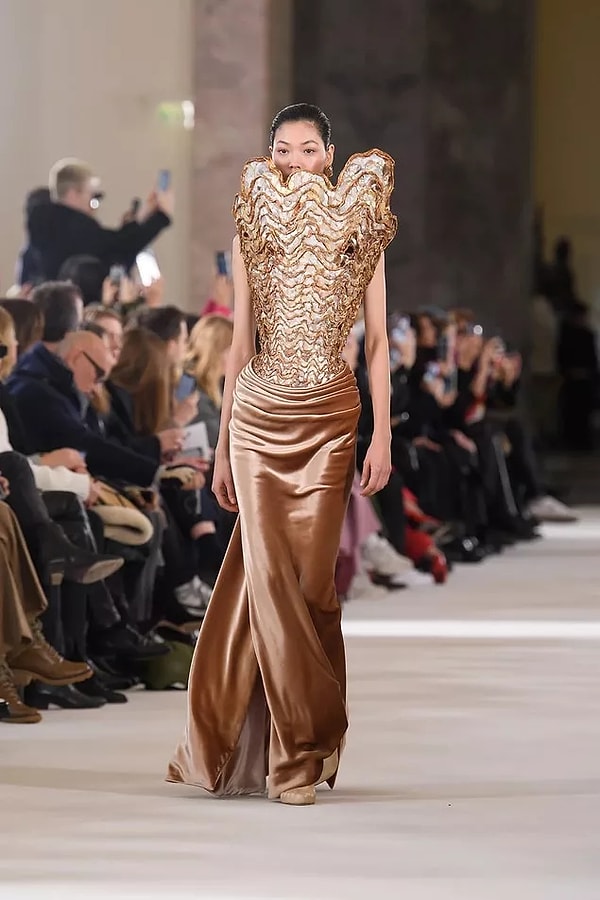 Jacket-dress designed by Roseberry without sacrificing the classic silhouette;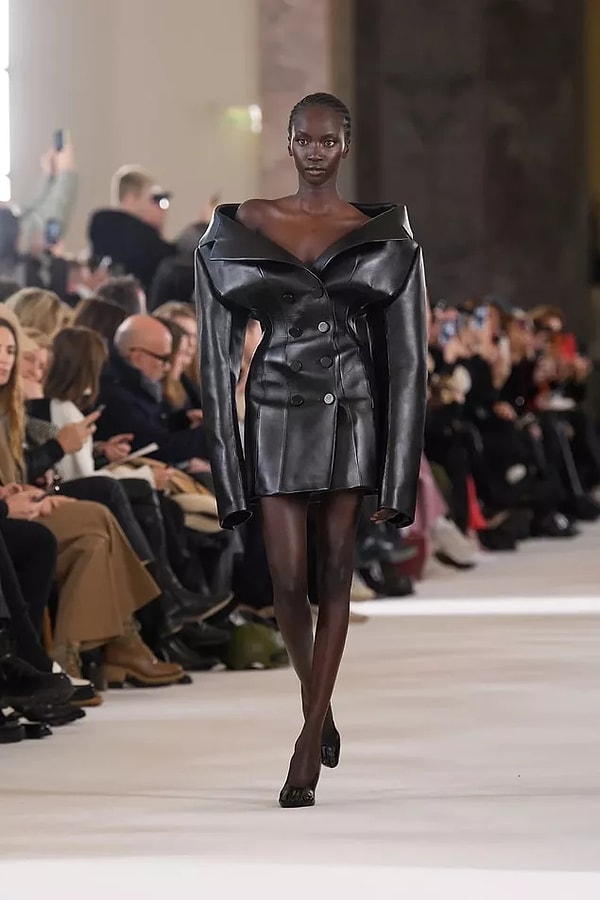 In addition to the wide-cut collar, slim-waisted clothes and natural colors, the brand's flashy accessories that attract attention were not missing.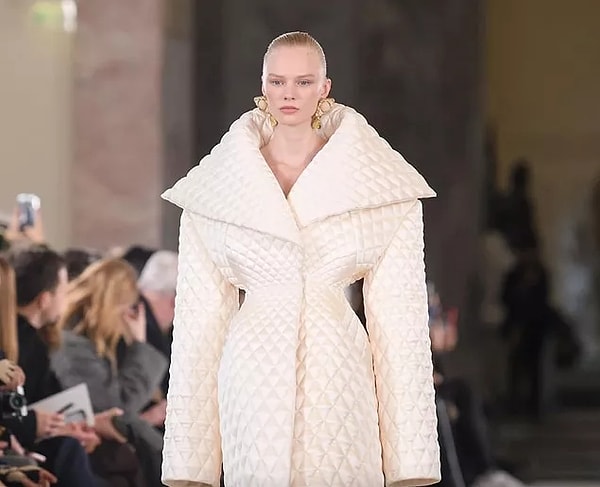 👇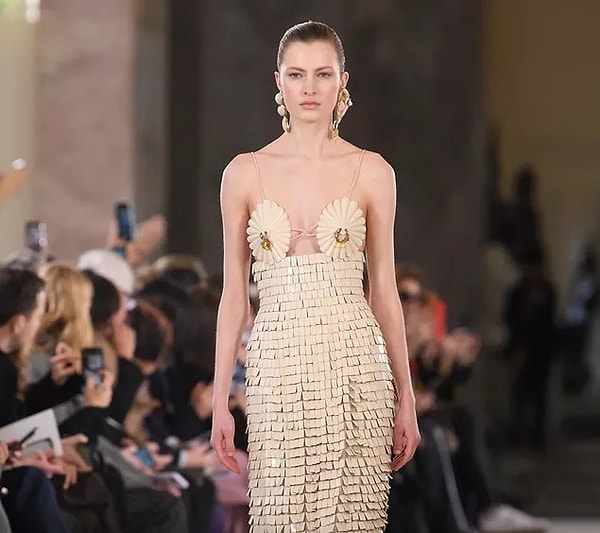 And of course, one of the symbols identified with Schiaparelli was not missing: Gold!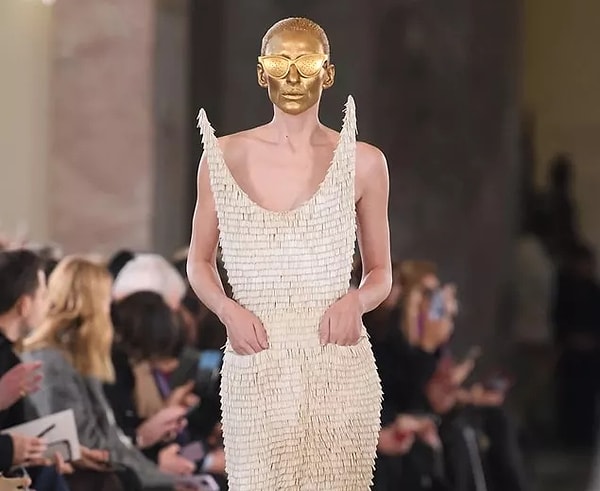 👇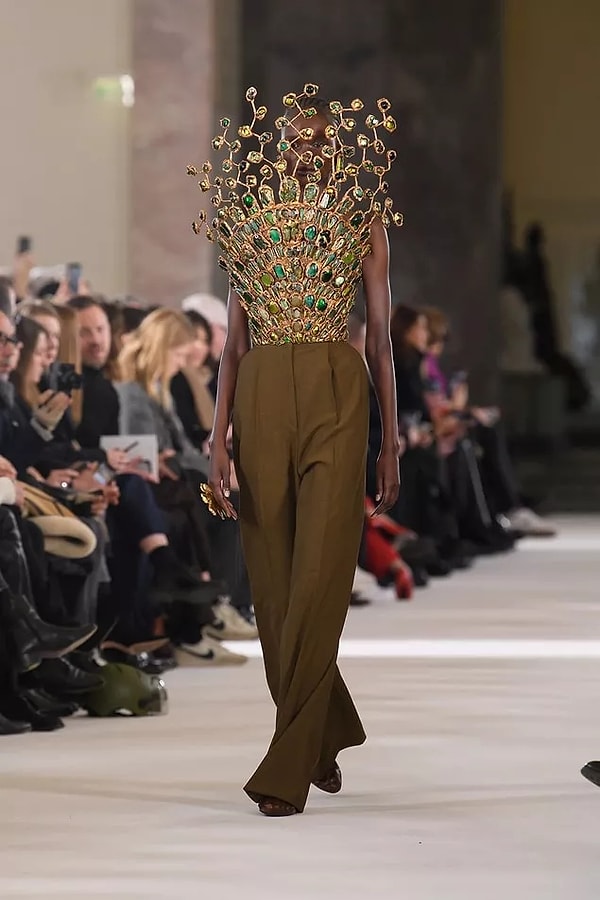 Finally, let's look at the designs that made their mark on the show. Naomi Campbell came out on stage carrying a fake fur coat that resembles the taxidermy technique on it!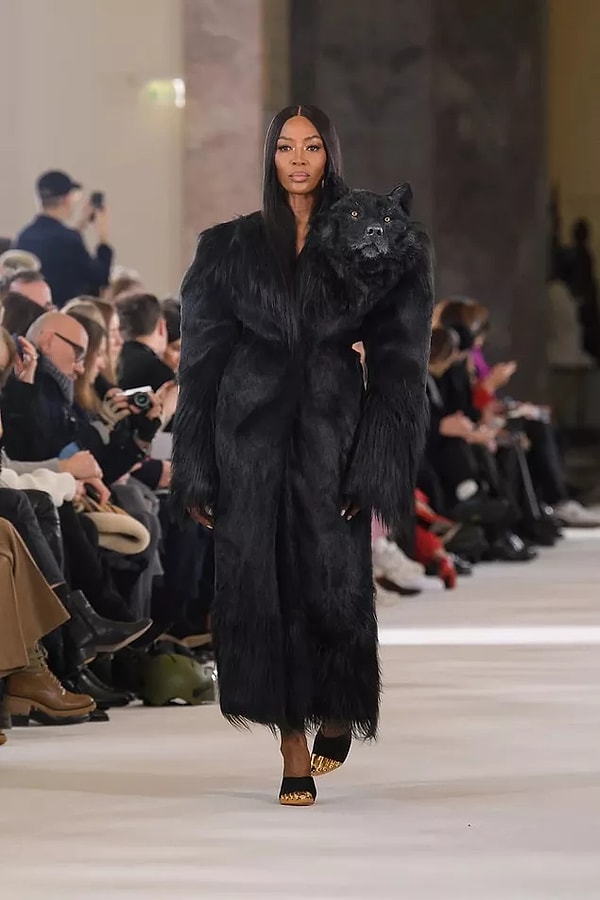 Shalom Harlow, one of the most famous supermodels ever, also walked in a sleeveless leopard dress.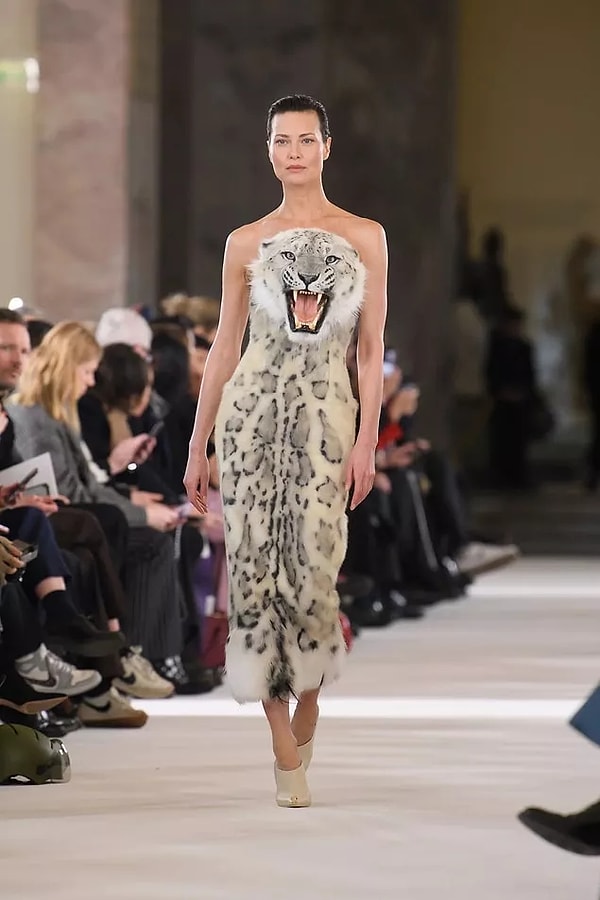 Irina Shayk was the one carrying the lion-headed dress that attracted attention with Kylie Jenner.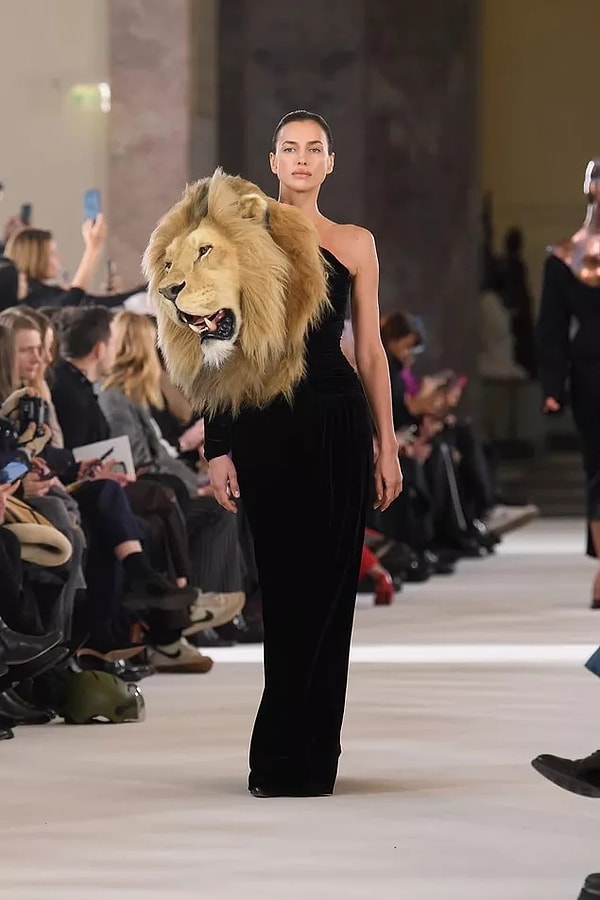 How do you like the collection? Welcome to the comments!
Scroll Down for Comments and Reactions