'Impastor': The Real Reason Why The Sitcom Didn't Progress to its Third Season
It doesn't matter if it's on a network, cable or a streamer, great shows get canceled all the time. Among those to get the premature axe is the TV Line comedy-drama series Impastor, which wasn't renewed for a third season.
Details on 'Impastor'
Running from 2015-2016, Impastor stars Michael Rosenbaum as Buddy Dobbs, a gambling addict on the run who disguises himself as a gay Lutheran pastor in Ladner, a small town on the outskirts of Portland, Oregon. 
The humor-packed series shows how Buddy tried to keep up the ruse as people from his true life crop up in his false one, including a couple of detectives who suspect he may have killed the real pastor. 
Starring alongside Rosenbaum in the series includes Mike Kosinski, Sara Rue, David Rasche, Mircea Monroe, Matthew Kevin Anderson, Aimee Garcia, and Jonathan Yough, among others.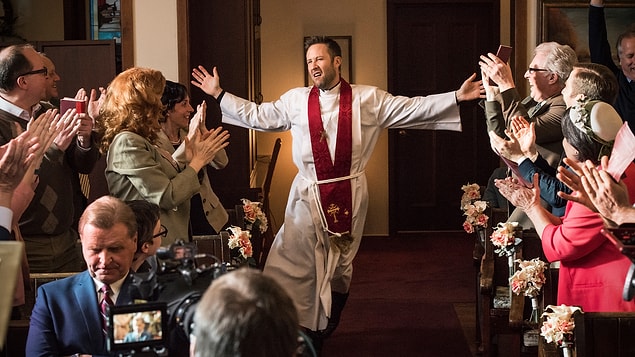 Why Was 'Impastor' Canceled
As always, if a show's ratings start to go on a downward spiral after the first season, that causes a shaky situation increasing the risk of cancelation. Based on that info, it's not news that Impastor was given the boot after its meagre 2nd season performance.
While the show's numbers left something to be desired, season 2 ratings were particularly wanting. The first season averaged 0.11 in the 18-49 demographic range and 456,000 viewers. The second season's average number dropped significantly, with 0.08 in the demo and only 362,000 views. 
However, the show was not without its fans. It scored 86% on Google Reviews and an 87% audience approval rating on Rotten Tomatoes.
Where to Watch 'Impastor'
Both seasons of this sitcom are available on Prime Video. 
Other comedy-drama series to stream on the platform include Shameless, Red Oaks, Forever, Fleabag, Transparent, and Kevin Can F**k Himself, to mention a few.
Memes About 'Impastor'
Here are some memes and funny images about Impastor to enliven your day!