Ice Cube Net Worth: How Much Wealth Is in O'Shea Jackson's Pocket?
News
>
Ice Cube Net Worth: How Much Wealth Is in O'Shea Jackson's Pocket?
As we look back to earlier times, rappers were only recognized in street and flip-top battles. But as the world progressed, the stage for these talented music machines leveled up, from the open pavements to the biggest stages and arenas from all over the world. And as the saying goes, 'with great popularity comes great money.' The fortunes and developments of these talents are discussed all over the internet.
Stealing a spot in the chart of the richest rappers around the world is a persona with the coolest name of all time; he is known as Ice Cube. Although his name means 'frozen water,' his success never stops progressing, but rather flows like a river. With his tremendous hard work as a rapper, actor, producer, and entrepreneur, people's curiosity about Ice Cube never rests for a moment. Thus, this article is made to dissect the fame and money of one of the richest rappers we have in our time.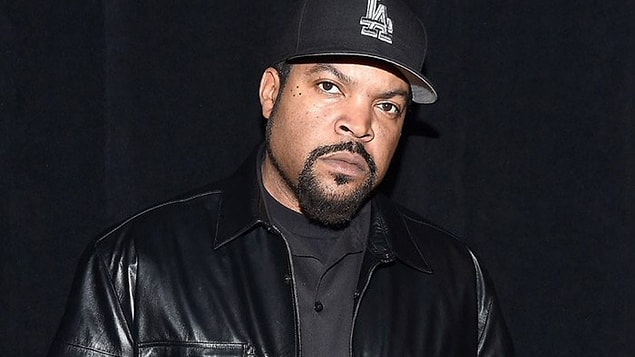 Early Life Before Fame
O'Shea Jackson is Ice Cube's real name. He was born on June 15, 1969, in South Central, Los Angeles, to Dorris, a custodian and hospital clerk, and Hosea Jackson, a UCLA groundskeeper. Ice Cube grew up in his neighborhood with his siblings, including his sister, who tragically met her end when Ice Cube was killed, his older brother, from whom he got his stage name.
Ice Cube started writing rap and hip-hop music on Van Wick Street in Los Angeles when he was just 14. His interest in this field started when he was in the 9th grade at Washington Preparatory High School in Los Angeles. He was introduced to rapping in his typing class when he and his teacher made fun of each other by exchanging silly rhymes.
After high school, Ice Cube joined a rap group called N.W.A. He began creating and recording songs for the group along with Eazy-E, Dr. Dre, and Arabian Prince. Ice Cube then moved to Phoenix, Arizona, to continue his studies at the Phoenix Institute of Technology as an architecture student and eventually earned a diploma. With his diploma, Ice Cube returned home with the aim of concentrating on his music career full-time.
The rapper pulled the name Ice Cube from his childhood memories with his brother. It was a silly sibling fight where his brother threatened him by saying that he would slam him in a freezer and just pull him out once he completely froze like an ice cube, and that is how the iconic Ice Cube was produced.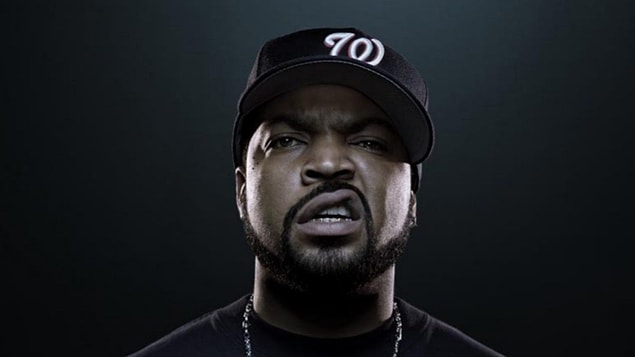 Entering The Music Industry
Ice Cube's first track, 'My Posse,' produced by Dr. Dre, was released under C.I.A., a group he personally produced together with his friend, Sir Jinx. After the collaboration, Eazy-E recorded the lyrics to 'Boyz-n-the-Hood,' which was written by Ice Cube under the N.W.A. Following his full-time membership in N.W.A., he started writing songs for Dr. Dre and Eazy-E's album Straight Outta Compton, which was released in 1988. Shortly after, he left the NWA.
His first solo album, 'America's Most Wanted,' pioneered his success as it became a massive hit on its release. He then followed it up with the release of the EP 'Kill at Will,' which became history's first EP to reach platinum.
In 1991, his second album, 'Death Certificate,' was released. The following year, his performance at Lollapalooza earned him a larger fan base. In the same year, his third album, 'The Predator,' made history by earning the number 1 spot both on the pop and R&B charts.
However, upon the unsuccessful release of his fourth album, 'Lethal Injection,'  his rap career went on hiatus until 1998. His 'Up in Smoke Tour' was the main catalyst of his revival. Together with Dr. Dre, Eminem, and Snoop Dog, they were epic. Six years after the tour, the name Ice Cube was once again dominating the spotlight with his 'Laugh Now, Cry Later' album release, which stole the 4th spot on the Billboard charts.
His 9th album, 'I Am the West,'  was released under Interscope Records way back in September 2010, followed by his 10th solo album, 'Everything's Corrupt,' in 2018.
Other Ventures
Extending his success, he unleashed his acting skills, starring as Doughboy in the criminal drama 'Boyz n the Hood.' He also appeared in the 1995 movie 'Friday,' which he personally wrote and produced. He was also one of the cast members of 1998's Anaconda, followed by another movie he personally directed and produced, 'The Players Club.'
Other movies that featured the rapper are 'Are We There Yet?' and its sequel, 'Straight Outta Compton,' 'xXX: Return of Xander Cage,' '21 Jump Street,' '22 Jump Street,' and 'Fist Fight.'
Along with his music career, Ice Cube also collaborated on different projects in 2010, including a few albums with Trent Reznor and David Bowie that were outside of the hip-hop world. His other ventures include Solo by Cube, his clothing line that sells hooded sweatshirts with built-in headphones. Aside from that, he has been a spokesperson for Coors Light beer since 2011.
In 2017, he talked about his 'Big 3' project, which was an idea for a professional basketball league with legendary players from the NBA.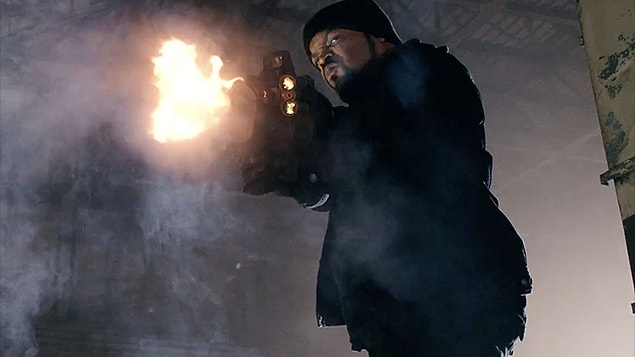 Ice Cube Net Worth
Considered one of the richest rappers in the world, Ice Cube's hard work and professionalism have brought him an estimated net worth of $160 million as of November 2022.
Ice Cube's fortune allowed him to obtain a $7.25 million house in Marina Del Rey, California, last May, 2016. In 2012, he bought a brand new mansion that cost him $6 million. Way back in 1996, he also acquired a $2.36 million mansion with a 1.11-acre lot, 7 bedrooms in an almost 8,00 square-foot main house, a pool, a jacuzzi, and a full-size basketball court, all for his wife's satisfaction.
With flashy talent and personality, this music machine, along with other hardworking rappers who are currently winning in life despite their rough starts and bumpy journeys, deserves to lavish the fancy lives they now have. As the world continues to acknowledge these eccentric talents, human beings packed with rap skills within their genes will surely never cease to reproduce.