News
Hulu's British Comedy Show 'Extraordinary' Showcases the Weirdness of Being Powerless
Hulu's British Comedy Show 'Extraordinary' Showcases the Weirdness of Being Powerless
Hulu is here to ensure you have the most exceptional winter with Extraordinary. The streaming platform recently released the show's official trailer before its end-January release date. 
Extraordinary hails from the producer of Killing Eve, Sally Woodward Gentle, as a British romance-comedy starring Máiréad Tyers.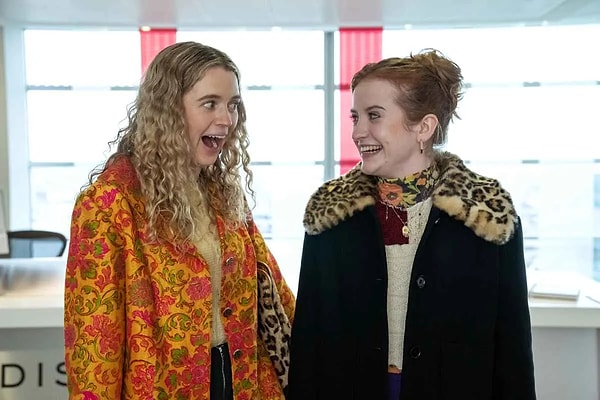 What's the Plot of 'Extraordinary' Season One?
In a world where everyone acquires particular superpowers as soon as they turn eighteen, Jen is the only exception to the tradition. She turned eighteen nearly seven years ago and is still waiting for her special powers. 
Jen needs clarification about her mighty strength, guessing between super-fast speed and laser eyes, and is gradually losing the patience and energy to move forward. 
Fortunately, Jen's close friend Carrie is always by her side, helping her tackle the confusion. Jen and Carrie have been together since they were in school, and nothing seems to stop their relationship. Extraordinary generally showcases the power of friendship and exclusivity.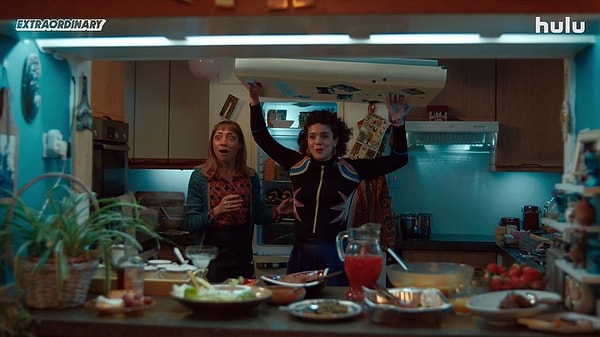 The Trailer for 'Extraordinary' Season One?
Hulu shared the official trailer for Extraordinary on December 14, 2022, via its YouTube Channel. 
The trailer lasts 1 minute and 50 seconds, showcasing Jen in the world of self-pity as her peers put their incredible superpowers into practice. 
The young, single, and powerless Jen is not alone but in the company of her beloved friends Carrie, Kash, and Jizzlord.
Who are the Creators Behind 'Extraordinary'?
Sally Woodward Gentle chiefly produces Extraordinary under her Sid Gentle Films production company alongside Charles Dawson and Lee Morris. 
The show is written and created by Emma Moran, with Toby McDonald, Nadira Amrani, and Jennifer Sheridan as the directors.
Who Portrays Who in 'Extraordinary' Season One?
Sally Gentle and her crew kept Máiréad Tyers (Jen), Sofia Oxenham (Carrie), Luke Rollason (Jizzlord), and Bilal Hasna (Kash) in the pivotal roles.
The supporting characters include Reis Daniel (Uber driver), Safia Oakley-Green (Andy), Charles Beaven (Bartender), Abraham Popoola (Ade), Edward Wolstenholme (Richard), Patricia Allison (Hanna), and John Macmillan (Dr. Wedderburn).
Ella Bruccoleri, Robbie Gee, and Siobhán McSweeney will be in the season as Rebecca, Jen's stepfather, and Jen's mother, respectively.
When Will 'Extraordinary' Season One Premiere?
Season one of Extraordinary will launch on Wednesday, January 25, 2023, with all eight episodes. 
Various platforms and individuals have used their Twitter accounts to promote the show ahead of its premiere.
Scroll Down for Comments and Reactions