Hulu's 'American Horror Stories Season Two': Release Date, Plot, Cast & More Details
It's no longer a secret! Hulu ensures its viewers the best content, especially during the summer holidays. The streaming platform has another upcoming instalment, American Horror Stories, returning with eight episodes.
The series is a spin-off of Brad Falchuk and Ryan Murphy's best-selling anthology series, ten-episode American Horror Story, which is expected to return for at least three more seasons. 
The first instalment, launched in 2021, featured some familiar locations and faces, including Billie Lourd, Matt Bomer, Dylan McDermott, and Cody Fern, among others. This season also had some relationship with the mother series, AHS's Murder House. With the second season soon approaching, viewers are eager to see if it'll maintain the connection or not.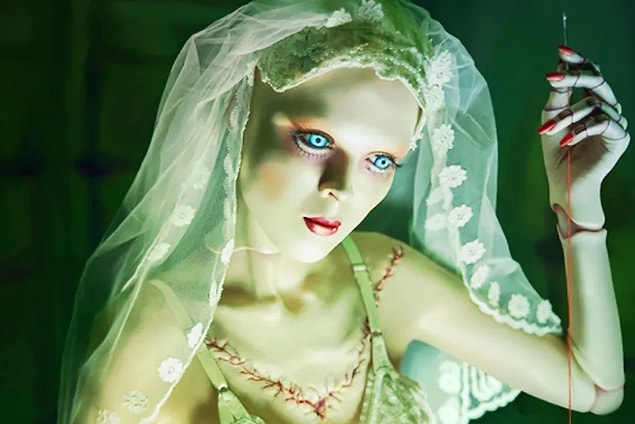 What's 'American Horror Stories' Season 2 Plot?
From the trailer unveiled by FX, the second season of American Horror Stories discloses a creature coming from a bathtub, a home intruder wearing a bunny mask, and episodes with a dollhouse theme. Additionally, the season mentions serial killers and ghosts.   
It will be a thrilling mix of natural and supernatural, with plenty of scary arcs involving love, death, and evil. This second season will hopefully offer viewers more horrifying content to keep them glued to their seats at night. 
What puts it on a more thrilling start is the return of loved characters and a bunch of talented newcomers.
Who Will Be in the Upcoming Instalment?
Returning to American Horror Stories, season two are Cody Fern of Apocalypse and Double Feature, Nico Greetham of Double Feature, and Gabourey Sidibe of Freak Show and Coven. Denis O'Hare of Freak Show, Coven, Double Feature,& Murder House, and Max Greenfield of Hotel also appear in the show. 
Joining in the series as new faces include Quvenzhané Wallis of Swagger, Bella Thorne of The Duff, Alicia Silverstone of Clueless, Judith Light of Ugly Betty, and Dominique Jackson of American Gods and Pose.
The Crew Behind 'American Horror Stories' Season Two
Besides creating the series,  Brad Falchuk and Ryan Murphy are the chief producers, accompanied by Manny Coto, John J. Gray, and Alexis M. Woodall.
Release Date and Other Details
American Horror Stories season two launches this Thursday, July 21st, followed by weekly releases. The streaming platform has unveiled a trailer via its primary YouTube page for more descriptions. 
Even better, Hulu has taken it to its primary Twitter account to share the premiere news alongside a 1-minute, 11-seconds video clip concerning the series. This one is a must-watch!