News
Hulu Releases The Official Trailer for Dramedy Series 'The Family Law'
Hulu Releases The Official Trailer for Dramedy Series 'The Family Law'
The weekend kicks off on a high note as Hulu has dropped the trailer for the comedy-drama series The Family Law featuring the dysfunctional world of an obnoxious Chinese-Australian family through the eyes of a teenage son.
All three seasons will premiere on the streaming platform on Wednesday, April 13. Each of the seasons contains six fun-packed episodes so, get ready to Hulu and chill next week.
When Did The Family Law First Premiere?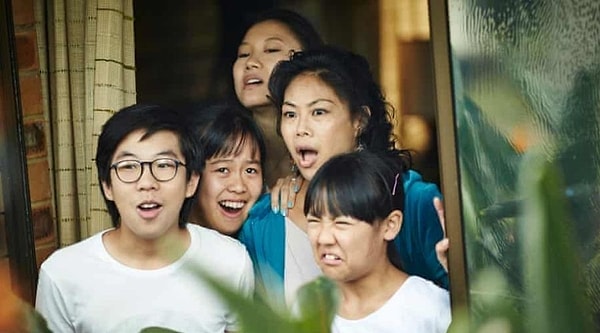 Who Casts in The Series?
Trystan Go plays the leading role of Benjamin, Fiona Choi as Jenny Law, Anthony Brandon Wong as Danny Law, Shuang Hu as Candy Law, George Zhao as Andrew Law, Karina Lee as Tammy Law, Vivian Wei as Michelle Law, Bethany Whitmore as Melissa Hills, Kimie Tsukakoshi as Heidi Thomson and Takaya Honda as Klaus Thomson.
Is The Family Law Worth Watching?
The series received a rating of 7.3/10 on IMDb. The Family Law is the kind of show that uplifts your spirits and makes you appreciate your family, as crazy or bizarre as they are.
The top critic on IMDb gave the three-season series a 9/10 rating with the description, 'Brilliant and heart-warming.' 
Only a few days left to the premiere. Save the date April 13.
Scroll Down for Comments and Reactions