News
How to Get a 5-Star Character in Genshin Impact: Complete Guide
How to Get a 5-Star Character in Genshin Impact: Complete Guide
Action role-playing game Genshin Impact was created by Chinese studio miHoYo and released in 2020. The game has an open environment with an anime-style fighting system that includes elemental powers and character transformations. Although the game is free to play, it is supported by features found in gacha games that let players obtain new characters and weapons though the game currency -- primogems.
The fictional continent of Teyvat, where Genshin Impact is set, is home to seven separate nations, each of which is associated with a different element and ruled by a different deity. The Traveler, who has traveled through various worlds with their twin sibling before they are split up in Teyvat, is the protagonist of the game. The Traveler sets out in search of their missing sibling with their friend Paimon and becomes caught up in the issues facing Teyvat's realms.
How to Get Characters in Genshin Impact
Several recognizable characters will appear as you advance through the primary tale of Genshin Impact: Traveler, Amber, Kaeya, Lisa, Noelle, and finally Barbara and Xiangling. It's difficult to not want variety on your team when 32 different playable characters are available in Genshin Impact.
Genshin Impact normally undergoes a substantial upgrade every six weeks, which always adds a few transient events to the game. Players have noticed that one event every two updates will often provide them a free four-star character, even though Mihoyo hasn't acknowledged this pattern. Even if this isn't the case, taking part in these activities is still a brilliant method to get Primogems.
Using Primogems in the Game
Primogems are the primary money to strive for if you're hoping to add some additional members to your team. They may be acquired through events, missions, and world exploration. There are a ton of methods to acquire enough Primogems without spending money, but if you're in a pinch, you can always opt to buy into Genshin Impact's pay-to-play system and buy some Genesis Crystals to convert into Primogems.
Primogems aren't self-sufficient, but they may be combined to create one Fate/Wish, which is a gacha item, for 160 Primogems. There are two types of Fates in Genshin Impact: Acquaint Fate and Intertwined Fate. Before converting Primogems into wishes, be sure to know what banner you intend to wish for as different banners employ specific currencies.
How Do I Get a 5-Star Character?
Given how many Genshin Impact players have spent a lot of money trying to obtain specific 5-Star characters, it is obvious that players' ability to obtain their desired outcomes depends entirely on luck. Players have started examining the Wish system's prices, though, to see whether there is an easier way to obtain these characters.
The likelihood or probability that players will obtain a 5-star character or intriguing item is referred to as the drop rate in Gacha Genshin Impact. The difficulty increases with the star level or character tier.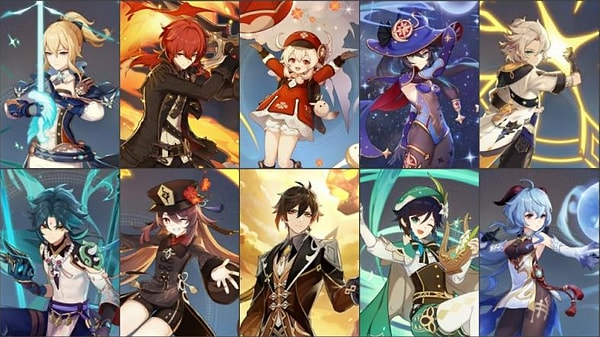 In Genshin Impact, there is a recorded rate of fewer than 1% for all players to obtain 5-star characters. On the other hand, if the tier is lower, the drop rate is larger and can reach 90% or more. Many gamers have conducted experiments and claimed that they can easily obtain a five-star character on their 80th pull request.
The banner-based gacha system in Genshin Impact effectively lets players choose which pool of characters and items they're betting on. Every time a banner appears in the game, you have the potential to get one of three different prizes.
Different Wishing Banners: Acquaint Fate and Intertwined Fate
The Beginner's Wish banner is a transient banner that appears at the start of the game and vanishes after 20 successful wishes. Since this banner's price is reduced and only costs 8 Acquaint Fate for a set of 10 wishes, it makes sense to use it early in the game. It's also a very wonderful way to begin your adventure through Teyvat because Noelle is promised to you during your first set of 10 wishes on this banner.
The only banner that remains the same throughout your gameplay is the Standard Wish. Unfortunately, because five-star pulls can be either weapons or common characters, it's also the biggest grab bag. It's almost always preferable to wish on one of the event banners rather than the Standard Wish banner because you'll have more choice over what you get in return.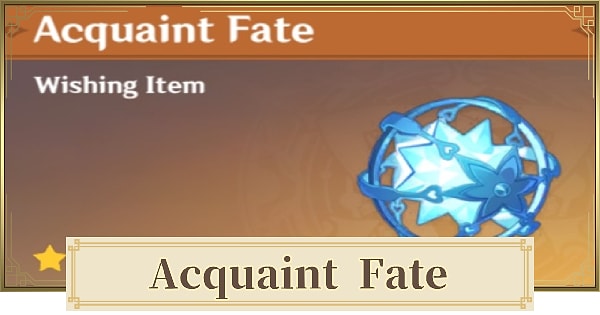 But as you progress in Genshin Impact, you'll receive lots of Acquaint Fate as a prize for things like raising your Adventure Rank, moving your characters up the character tree, and finishing Battle Pass challenges. Fortunately, the items on the Standard Wish banner never change, so once you've used up your Beginner's Wish banner, spend your Acquaint Fate on the Standard Wish banner!
Go to the Character Event Wish banner if you want to get a limited five-star character! Only here may one receive limited characters. One limited five-star character and three four-star characters are featured in each Character Event Wish banner, which normally lasts for three weeks. You typically have a 50% chance of pulling the character shown on the banner when you wish on this banner and draw a five-star character. You will also receive one of the four-star figures depicted on the banner in 50% of four-star pulls.
The best way to get new characters of any rating is to make a wish on the Character Event Wish banner. Don't worry if you miss out on a character; Mihoyo has so far given reruns to a limited group of five-star characters after about six months, so you'll probably get another chance later. Be sure to set aside some Primogems!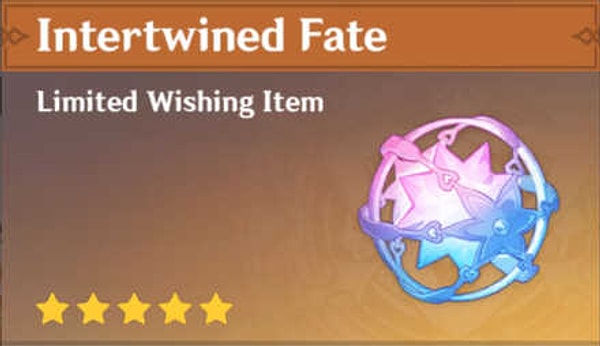 Along with the Character Event Wish banner, the Weapon Event Wish banner frequently offers five-star weapons that may be utilized by the featured character and last for the same period of time. When it comes to weaponry, Mihoyo is a little more forgiving, as you have a 75% chance of getting one of the highlighted five-star weapons on every pull of five stars and a 75% chance of getting one of the featured four-star weapons on every pull of four stars.
Even though these chances are more likely, making a wish on the Character Event Wish banner will also provide you a ton of four-star weapons in addition to finishing your Character Archive. Save your Intertwined Fates for the Character Event Wish banner unless you're going to spend a lot of money or truly want some five-star weaponry.
Like many other gacha games, Genshin Impact has a sophisticated pity system that, in certain situations, alters this probability.
Genshin Impact's Pity System and How it Works for Obtaining 5-Star Characters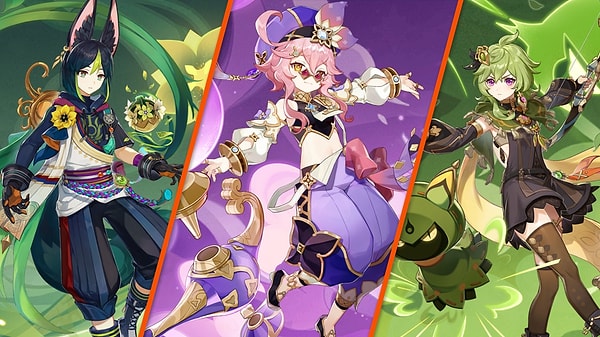 You can improve your odds of finding a 5-star character by using the Genshin Impact pity system. Genshin Impact has a feature called 'pity' that, if you haven't been able to pull a 4 or 5-star character in a while, actually feels bad for you. Instead of having to spend endless Primogems attempting to get a rare drop, it's a clever approach to ensure that you'll get one at a specific point.
It is separated into two categories of rarity: 5-star rating with a marking of 90 and a Pity rating of 10, respectively. This means that if you haven't had a 5-star drop in Genshin Impact after 90 pulls, a 4-star will drop after 10 pulls.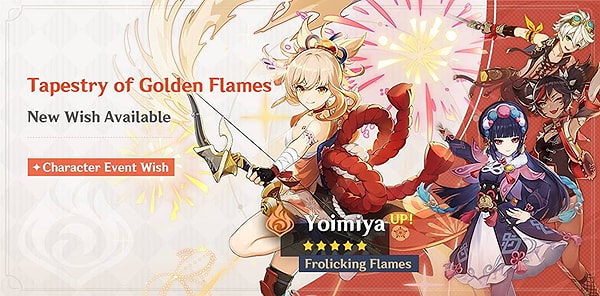 Every time you obtain something of that rarity, the counter is reset; for example, if you obtain a 5-star at pull 59, the counter is reset to zero. There is no way to manage this because it is entirely random. Every time you obtain a 5-star pull, Pity starts over.
With character and weapon banners, the Pity odds for 4-star drops change slightly from 10 to 90 for 5-star drops. In most banners, if you draw a 4/5-star item that isn't the featured one, the following rare pull will undoubtedly be the featured item. Your next drop of that rarity has a 50% chance of being a featured one if you pull the featured item.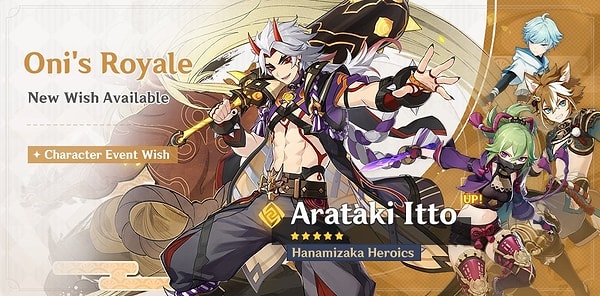 In other words, using the Genshin Impact Pity method on a banner with this bonus is simpler than wasting a lot of Primogems on characters or equipment you don't desire.
Genshin Impact's Pity system has been used by players to increase their chances of receiving banner characters, and it's a really brilliant tactic. It is a good idea to maintain a note so you know where you stand with the count, especially if you're striving for a 5-star, which has a Pity number of 90, since you cannot see what your Pity number is.
All of the 5-Star Characters in Genshin Impact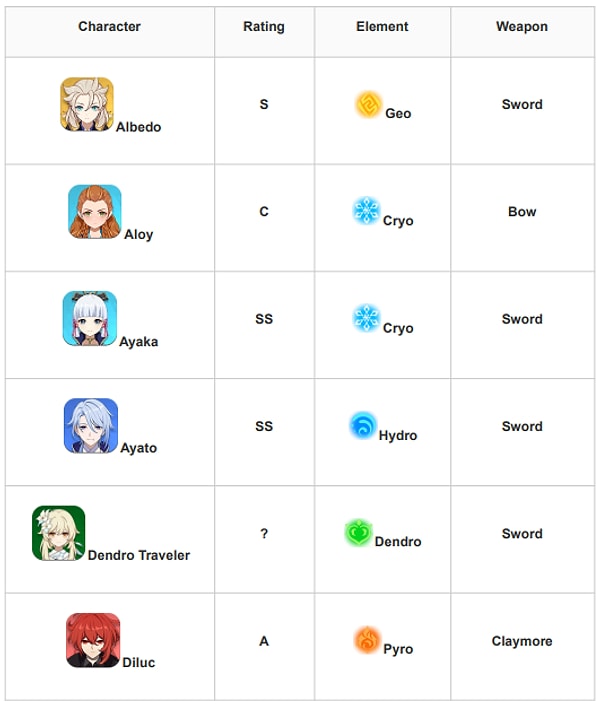 Scroll Down for Comments and Reactions