News
How Many Kids Does Drake Have?
How Many Kids Does Drake Have?
Aubrey Drake Graham, or mononymously known as Drake, is a Canadian rapper, singer, and actor. His debut album, Thank Me Later, was released in 2010. Ever since, the musician has released multiple singles and EPs, and his sixth album, Certified Lover Boy, was also released in 2021. It is just safe to say that Drake is now one of the world's best-selling music artists, having sold more than 170 million records. Here are just a few of Drake's hits:
Best I Ever Had

Started from the Bottom

Hold On, We're Going Home'

Hotline Bling

One Dance

Fake Love
Now if you are an artist, you will possibly consider your music as your "babies". And Drake being one of the best-selling musicians in the world, surely has his babies and its awards making him a proud father. But aside from his music, did you know that Drake is actually a real father to a 4-year-old child?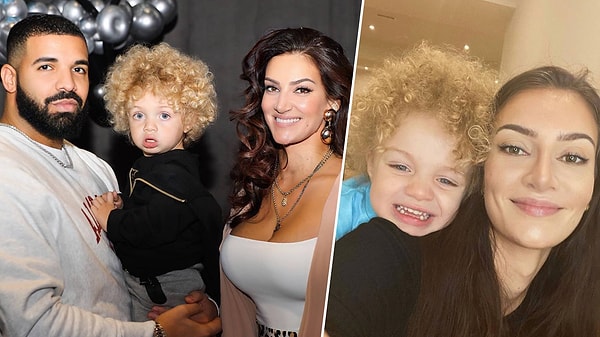 Who is Sophie Brussaux?
So who is the woman that made Drake a father?
Meet Sophie Brussaux, a French painter and a former model who also studied international affairs. The now 32-year old artist was born and raised in France. In the beginning of her career as a model, she was known under the name Rosee Divine. She was featured in a number of music videos before being a painter. Although many reports say that she was the same Divine who was featured in multiple adult videos, Brussaux says otherwise.
Her mixed art style of surrealism and pop art has already been exhibited in various museums in Milan, New York, London, Dubai, and Toronto! She even met the Pope when she delivered a custom portrait of the Vatican.
The only son, Adonis
In 2017, Drake met Sophie through chatting with common friends over dinner in a Japanese restaurant in Amsterdam. Reports say that this encounter happened in January. Just four months after meeting each other, TMZ obtained text messages between the two. It turned out that Sophie was pregnant and Drake wanted her to have an abortion!
A few months later, Adonis Graham, taking Drake's surname, was born on October 11, 2017. In reports, Drake admitted that he didn't believe that the child was his since Adonis had curly blonde hair and a pair of striking blue eyes. He even requested for a DNA test just to make sure that the baby was his. As it turns out, the DNA test confirmed that Adonis is his son. During this time Pusha-T also spread rumors through a song that Drake was "hiding a child". His song was released in May 2018.
In June 2018, Drake clapped back when he released the song "March 14" and Adonis was only revealed to the public through Drake's 2018 album Scorpion.
The now 4-year-old is being co-parented in Toronto by Drake and Sophie. And while we sometimes only see Adonis in music awards, he is most of the time featured in Drake's and Sophie's individual instagram accounts.
Scroll Down for Comments and Reactions