News
How 'How I Met Your Met Your Mother' Might Have Predicted The Coming of 'Cobra Kai'
How 'How I Met Your Met Your Mother' Might Have Predicted The Coming of 'Cobra Kai'
Almost ten years ago, the comedy sitcom How I Met Your Mother reunited the lead casts of the drama series Cobra Kai, William Zabka and Ralph Macchio.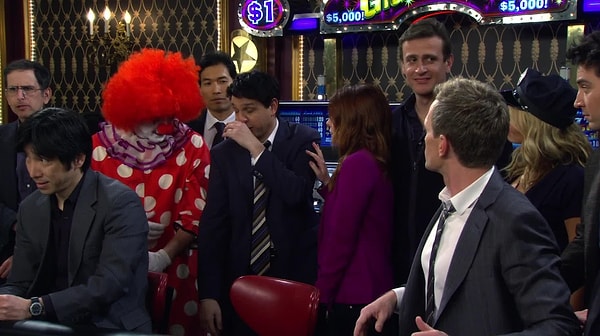 Ralph Macchio and William Zabka Reunited in 'HIMYM'
The stars of the classic action drama film The Karate Kid popped up in HIMYM's season eight "The Bro Mitzvah". Ted Mosby (Josh Radnor) and Marshall Eriksen (Jason Segel) threw their buddy Barney Stinson (Neil Patrick Harris) the "worst bachelor party", which included inviting Ralph Macchio, who played the protagonist Daniel LaRusso in The Karate Kid. 
Despite that being accurate, according to Barney, the real karate kid was Johnny Lawrence (William Zabka). A delightful surprise at the end of the episode, Zabka was there all along disguised as a clown, making the highlight of Barney's bachelor party. 
The episode, which launched on April 29 2013, played out so well, showcasing the mature classic icons that had disappeared from the public's eye for nearly three decades.
It was hilarious seeing Barney appalled when people would compare him to Ralph Macchio due to their similar suit-themed dress code and mannerisms. This is because he considered William Zabka his legend and not Ralph Macchio. Zabka is also featured in six episodes throughout the show's ninth and final season.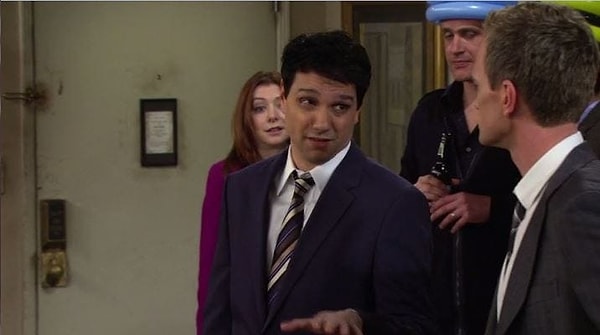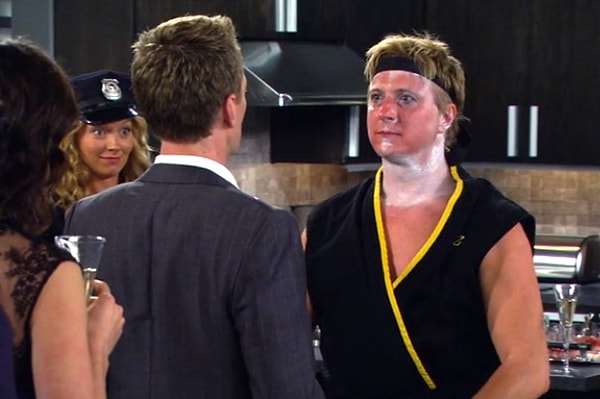 Did 'HIMYM' Predict the Coming of 'Cobra Kai'?
Five years after Zabka and Macchio's cameo appearance in the sitcom, Cobra Kai premiered on YouTube Red before finding a home on Netflix ahead of its third season. So did HIMYM foresee the creation of Cobra Kai?
Josh Heald, the co-creator of Cobra Kai, said in an interview with Comic Book Resources in 2020 that Macchio and Zabka's feature in HIMYM was due to "parallel fandom". But he stopped short of giving the CBS series credit for propelling himself, Hayden Schlossberg and Jon Hurwitz to helm Cobra Kai.
When Cobra Kai kicks off its first episode on May 2 2018, it starts much like Barney's interpretation of The Karate Kid, with Johnny being more sympathetic. Even when Daniel appears, he's far from the younger hero fans saw him as.
Will 'Cobra Kai' Continue to Season Six?
Earlier last month, Cobra Kai released its fifth season, wrapping up in a super-electric way, leaving fans yearning for more. 
Nothing has come to light about the show being renewed for a sixth season. Besides, the production team is working on another Netflix project, 'Obliterated' at the moment. 
Jon Hurwitz told Variety that he and his creator buddies have more story to tell and are still figuring out the specifics. 'After a long day filming Obliterated, we often talk about Cobra Kai. There's plenty in store and lots of thoughts going forward. There's a lot we want to achieve with the show's characters, and we're looking forward to the next step,' he added.
Scroll Down for Comments and Reactions