News
How Deep Will the Pain Go? Find out on 'This Is Going to Hurt' by AMC+
How Deep Will the Pain Go? Find out on 'This Is Going to Hurt' by AMC+
AMC+ is renowned for its magnificent content; the streaming network has another super-hit film, This Is Going to Hurt, a limited series grounded on Adam Kay's best-selling multi-national memoir of 2017. The biography was a collection of diary entries that told Kay's navigation through medical training from 2004  to 2010.
What's The AMC+ Series About?
The film centers on Adam portrayed by Ben Whishaw of London Spy, No Time to Die, and A Very English Scandal, striving to get through the hospital hierarchy ranks. Dr Adam is junior enough to work the paralyzing hours but sufficiently senior to encounter a constant storm of monster responsibilities. 
The distressed doctor is hanging to his dear life as he is highly overwhelmed by pressures at work, the constant life and death thoughts, and the ninety-seven-hour- weeks while knowing the parking meter at the hospital earns more than him.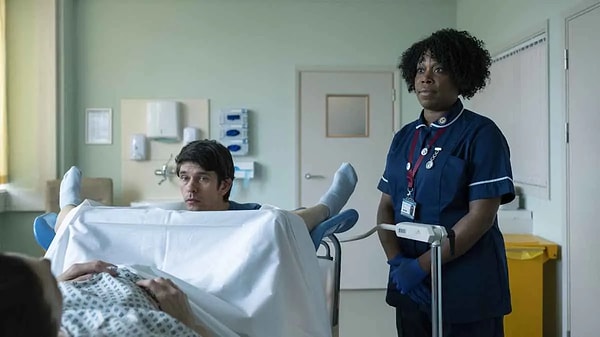 Cast and Crew Members
This Is Going to Hurt is created by Kay, who also serves as the chief producer and writer. Besides Ben Whishaw, other newcomer and iconic characters include Tom D-Pritchard of The Crown and Feel Good, Rory F. Byrne of Ghosts and Harlots, and Dame H. Walter of The Crown Succession and Killing Eve. 
We also have Kadiff Kirwan of This Way Up and Chewing Gum, Alex Jennings of A Very English Scandal and The Crown, Michele Austin, and Ambika Mod of Meet the Richardsons.
When Will The Show Premiere on AMC+
Episode one of This Is Going to Hurt debuts on Thursday, June 2nd, via the AMC plus and Sundance Now streaming platforms, followed by weekly releases. You can't afford to miss this one!
Scroll Down for Comments and Reactions