News
Hilarious Memes & Videos About Jeffrey Dahmer For a Gray Day
Hilarious Memes & Videos About Jeffrey Dahmer For a Gray Day
Jeffrey Dahmer was a forgotten story until recently when his gripping story resurfaced through Netflix's biographical series Monster: The Jeffrey Dahmer Story and the docuseries Conversations with a Killer: The Jeffrey Dahmer Tapes.
Dahmer was one of America's most notorious serial killers, who terrorized the residents of Milwaukee from 1978 to 1991. He would mislead and seduce his gay victims with his striking blonde hair, blue eyes and chiseled hot bod, only to drug and perform all sorts of horrendous experiments on them. 
The unfortunate boys and men with dreams of bright futures that fell into Dahmer's trap were victims of failed lobotomies, sodomy, mutilation and cannibalism. 
After the debut of these documentary series riveting the vicious serial killer, meme lovers and experts have cleverly invented rib-cracking jokes and memes to tone down the gloomy tune of the unsettling ordeal.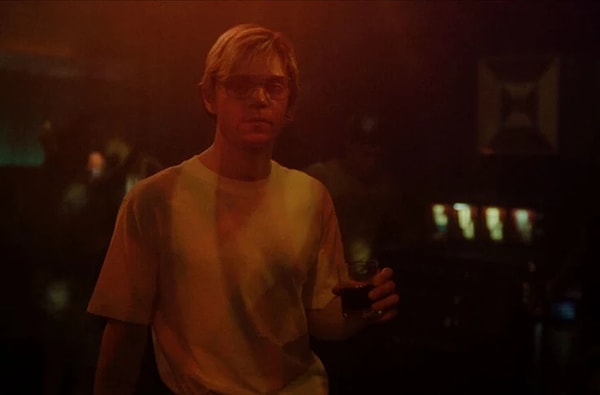 In Ryan Murphy's series, Monster: The Jeffrey Dahmer Story, Dahmer uses photography to lure unsuspecting victims to his apartment. He would tell them that he was into artsy stuff and offered to pay them money to pose for him.
The Movie Thing
In the series' first episode, 'Bad Meat', Jeffrey took home his potential next victim Tracy. In a cumbrous companionship attempt, Jeffrey forced Tracy to watch a horror movie with him, citing that The Exorcist was his best film, forwarding to the most frightening scenes as they were 'the good parts."
Bad ATT Breeds Serial Killer
Evan Peters, who wore the skin of the infamous killer Jeffrey in Dahmer in Monster: The Jeffrey Dahmer Story, had a small role in the mockumentary sitcom The Office, where he played Michael Scott's spoilt nephew Luke. 
In the comedy show's seventh season episode one, 'Nepotism', the office staff turns against their boss Michael when he refused to fire his terrible new office assistant Luke (Peters). The obnoxious regional manager saw it fit to spank Luke in front of the entire office instead.
I Taste Men
One of Dahmer's heinous crimes was cannibalism, where he would eat parts of his victims. Well, several hilarious memes have burgeoned about the criminals' bestial behavior.
In Monster: The Jeffrey Dahmer Story episode 2, 'Please Don't Go,' Peters' titular character wore yellow contacts after luring 14-year-old Konerak to his apartment under the guise that he would pay him $100 for photography. Jeffrey drugged the boy like he did his other victims. 
"Return of the Jedi. The Emperor's so fuckin' cool. Did you see my contacts? They're just like the Emperor's," he told subconscious Konerak.
Funny TikTok Videos About Jeffrey Dahmer
Scroll Down for Comments and Reactions