News
Hellraiser (2022): Everything You Need to Know
Hellraiser (2022): Everything You Need to Know
A new Hellraiser movie, to be released on Hulu after the 2018 release of Hellraiser: Judgement, is giving the franchise new life.
The Hellraiser franchise, which is based on Clive Barker's 1986 novella The Hellbound Heart, centers on a gang of Cenobites, pain-obsessed and sadistic monsters from another realm who are released when someone cracks open a puzzle box.
A new Hellraiser feature film with a greater budget has been stuck in development purgatory, so to speak, for a very long time. Filmmakers have been attached to direct the movie as far back as 2007. The impending remake has been shrouded in mystery despite being only around a month away, but that doesn't mean all the pieces have been found.
Hellraiser (2022) Trailer and First Look at Pinhead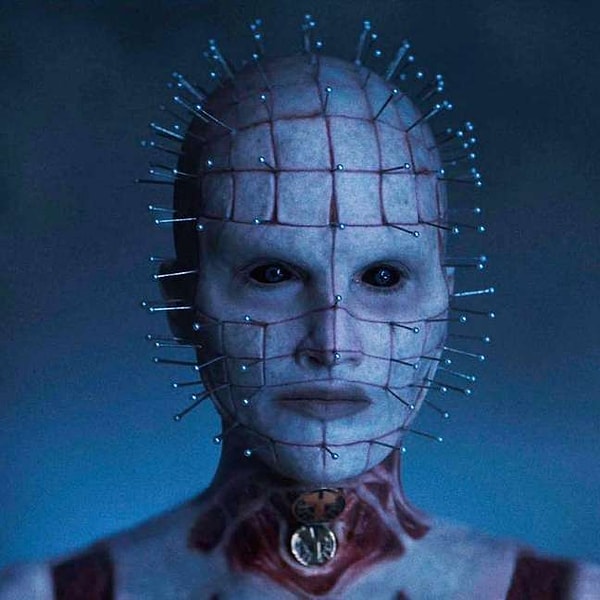 Pinhead's return to our screens is only a few weeks away, and a new video and poster give us a clearer look at the upcoming Hellraiser remake.
Pinhead, played by Jamie Clayton, and a few of the other Cenobite characters who accompany the franchise's iconic villain are shown in the video for the first time. Additionally, the videos depict the human characters become more and more enamored with the enigmatic puzzle box, which of course results in a great deal of sorrow and pain for those who persist in approaching it.
Is the New Hellraiser Canonical to the Series of Movies?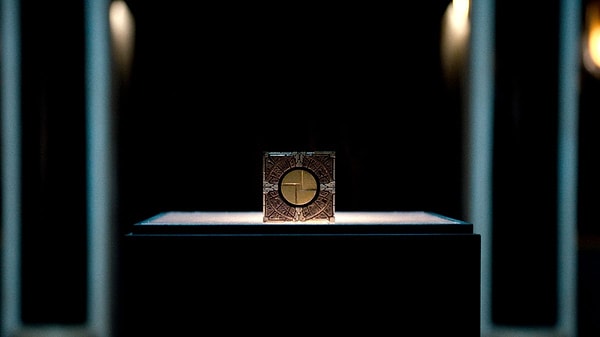 Hellraiser (2022) director David Bruckner was questioned on the choice to share the title of the 1987 movie rather than adding a subtitle. Bruckner said, '[Hellraiser] just sounded better than Hellraiser 11.' But it just didn't feel right to add a title this time. 'If it were up to me, we'd put the year on it when we debate it, because I think we all kind of know where it situates.'
Bruckner went on to discuss whether or not viewers should view the 2022 film Hellraiser as a reboot or continuation of the franchise. To some extent, it is a reimagining, but it also, in his words, 'fits inside the Hellraiser world and what you've seen before in many respects.'
'I wouldn't say it's strictly canon, but again, we can let our imaginations run wild here. I'm a big believer that, you know, movies are dreams and sometimes they present strange iterations of one another, and that we should just embrace that and kind of run with it. My advice to fans is to go into it not thinking exactly where it fits in the history of the series and to just experience the film,' Bruckner added.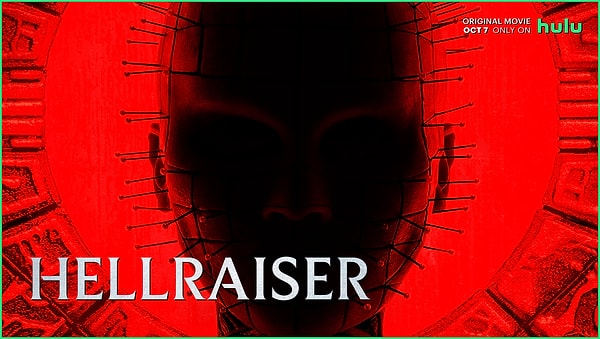 Jamie Clayton and Her Role as Pinhead in Hellraiser (2022)
Jamie Clayton (Designated Survivor, Sense8) will take on the role of the adored S&M icon Pinhead, the Cenobite leader who was portrayed by Doug Bradley in the first movie and several of its sequels.
After the actress shared a photo of herself on social media clutching a Lament Configuration puzzle box in October 2021, word of Clayton's casting became public.
'To some, demons. Angels to others,' the Sense8 actress hinted in a tweet last year.
When asked why they chose to cast Clayton as a trans woman, Brucker previously told in an interview, 
'We felt a kind of expectation surrounding the fans to reinterpret the character.' 'We were certain that Pinhead should be a woman. Jamie was the ideal candidate for the position. In many respects, discovering someone's identity can be extremely thrilling for a role, but I must stress that Jamie absolutely killed—how that's we got there.'
There will be suffering, but you're going to get a sense of what Pinhead's ambitions could be in a way that hits a little different, said Brucker, adding that he did not want Clayton to replicate Bradley's portrayal of the character.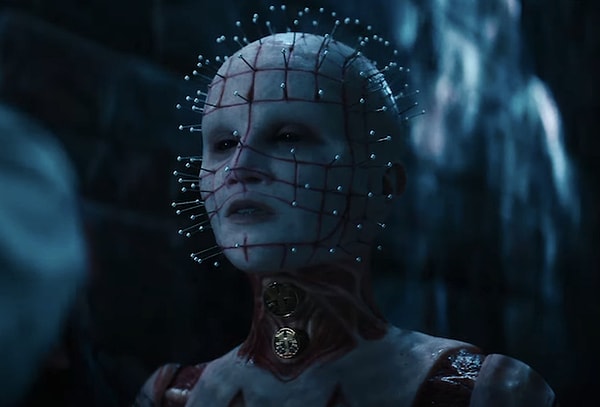 Hellraiser (2022) Storyline
People in Hellraiser are put to extremes of agony and pleasure. The Cenobites, a race of devils, are summoned by cracking a mystery puzzle box. Although they were once humans, they have long since lost the capacity to distinguish between these two diametrically opposed experiences. As a result, they are constantly searching for uncorrupted humans to bring back to their dimension and torture for all of time.
Their leader Pinhead is a distinctive element in the horror movie villain canon, getting his name from the multiple nails that are implanted in his head. His eloquence makes his vicious character all the more unsettling. While waxing poetic about his love of sadomasochism, Pinhead will rip you to ribbons.
Hellraiser (2022) Cast and Other Details
This will be the first time a woman has worn the iconic pins, and Jamie Clayton from Sense8 will be playing the horror icon. It has happened before that Pinhead's role has been recast. Doug Bradley, who played Pinhead in all but the most recent two Hellraiser movies, is unquestionably the first and most well-known Pinhead actor. Hellraiser: Revelations (2011) starred Stephen Smith Collins (Criminal Minds), while Hellraiser: Judgment starred Paul T. Taylor (Super) in 2018.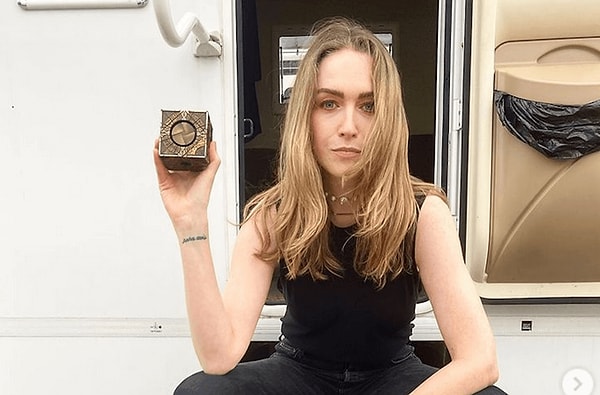 We don't yet know the identities of the other human victims or, possibly, Pinhead's fellow Cenobites, but we do know the rest of the group. They include Predrag Bjelac (Harry Potter and the Goblet of Fire), Hiam Abbass (Blade Runner 2049), Adam Faison (Into the Dark), Odessa A'zion (Supercool), Selena Lo (Boss Level), Aofie Hinds (Normal People), and Goran Visnjic (The Girl with the Dragon Tattoo), and Brandon Flynn (13 Reasons Why). Along with the new cast, hopefully we'll at least get to see a few Hellraiser cast members make brief appearances.
On October 7, 2022, Hellraiser will debut on Hulu in the US. There is no release date yet for the UK.
Scroll Down for Comments and Reactions