HBO Max's 'South Side' Season Three: Plot, Cast, Trailer & Release Date
The third season of South Side is soon approaching, and HBO Max fans cannot keep calm about it. South Side is an American situation comedy series created by Sultan Salahuddin, Bashir Salahuddin, and Diallo Riddle. 
The series launched its first season in July 2019, receiving a renewal for season two a month later. Season two of South Side debuted in November 2021, marking a shift from Comedy Central to HBO Max. South Side was renewed for season three in February 2022, whose production started soon after. 
Diallo Riddle's South Side has managed an impressive score of 79% on TV Guide over the past two seasons, 8.1 out of 10 stars on IMDb, and a 100% average Tomatometer on Rotten Tomatoes, supported by an 84% average audience score.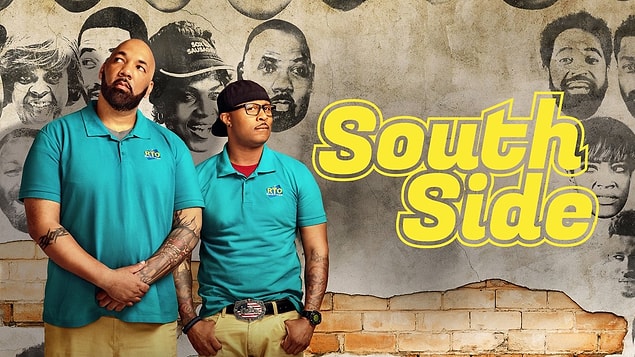 What's 'South Side' Season Three's Plotline?
South Side generally follows two allies, Kareme and Simon, striving to prosper in the business world after graduation from college while working together. The pair soon gets bored over their monotonous job and decide to dig further for better ideas. 
South Side showcases the challenges, humor, and good days the two friends encounter along their way to prosperity.
What's in the Trailer for 'South Side' Season Three?
It's been two days since HBO Max unveiled the official trailer for South Side season three. 
The trailer offers deeper descriptions of the upcoming season, glancing at Chicago's Englewood estate as Kerema and Simon mingle with different environments. Season three appears quite more dramatic and humorous than its pacesetters.
Which Team is Behind 'South Side's Success?
South Side is created by the Salahuddins and Riddle, who also serve as the chief producers alongside Michael Blieden and Will A. Miles. 
The show arises from Emerald Street, MTV Entertainment Studios, Comedy Partners, Jax Media, and The Riddle Entertainment Group.
Who Plays Who in 'South Side' Season Three?
South Side boasts plenty of talented actors, such as Sultan Salahuddin (Simon James), Kareme Young (Kareme Odom), Quincy Young (Quincy Odom), Chandra Russel (Sergeant Turner), and Diallo Riddle (Allen Gayle). 
Other characters include Zuri Salahuddin (Stacy), Lil Rel Howery (Terrence Bishop), and Bashir Salahuddin (Officer Goodnight).
When is 'South Side' Season Three Coming Out?
Season three of South Side is scheduled to launch on Thursday, December 8th 2022, with the premiere episode followed by weekly releases until December 29th.