News
HBO Max Chooses to Tell the Truth Behind the 1990's TV Psychic Miss Cleo in 'Call Me Miss Cleo'
HBO Max Chooses to Tell the Truth Behind the 1990's TV Psychic Miss Cleo in 'Call Me Miss Cleo'
Youree D. Harris, famous as Miss Cleo, was an American actress and TV personality of the late 1990s and early 2000s after she started working for the Psychic Readers Network. 
HBO Max decided to take its viewers back to the 90s with a movie based on Youree, Call Me Miss Cleo, directed by Jennifer Brea and Celia Aniskovich.
What's HBO Max's 'Call Me Miss Cleo' About?
Call Me Miss Cleo is a captivating documentary showcasing the life of Youree Harris, more so in the public eye. 
The movie will entail testimonials from Miss Cleo's closest friends and several celebrities who might have worked with the iconic psychic. 
Call Me Miss Cleo doesn't only present the charismatic story but also how the star suddenly disappeared from the public eye without much detail.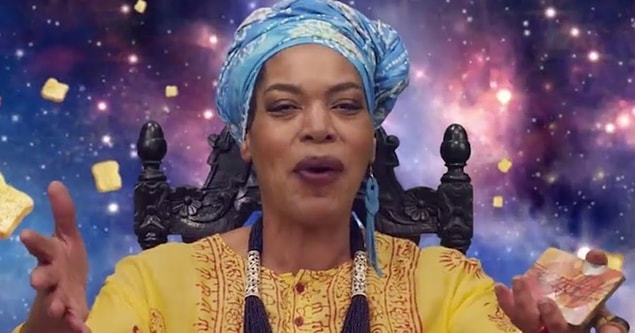 What's in the Trailer for 'Call Me Miss Cleo'?
HBO Max uploaded the official trailer for Call Me Miss Cleo a week ago to offer a deeper look into the film. The trailer lasts 1 minute and 51 seconds, starting with, 'Call Me Now,' a statement from the featured celebrities and Youree's closest ones, followed by footage from Miss Cleo's past recordings. 
Every one of the few chosen proceeds to present their testimonial concerning Miss Cleo and her days in the Psychic Readers Network. 'Don't be fooled by thinking what you know is the whole story.' Debra Wilson says.
Who Created 'Call Me Miss Cleo'?
Call Me Miss Cleo is directed by Celia Aniskovich and Jennifer Brea for Gunpowder and Sky Production. 
Lizzie Fox executive produced the film alongside producers Jennifer O'Connell, Floris Bauer, Anne Loder, Van Toffler, Barry Barclay, and Joanna Zwickel.
Who Will Appear in 'Call Me Miss Cleo'?
The film's creators incorporated some of Miss Cleo's close friends and a few celebrities, such as Raven-Symoné and Debra Wilson, among other faces. 
HBO Max's head of original content, Sarah Aubrey, praised Youree Harris with a statement, 'Miss Cleo was a star to the public eye, but her sudden disappearance from cameras remains a mystery. HBO Max will dive deeper to tell what happened with the star.'
When is 'Call Me Miss Cle'o Coming Out?
Call Me Miss Cleo will be ready for watching on Thursday, December 15th 2022. 
To access the film, fans must be subscribed to HBO Max for $9.99 or $99.99 for monthly and yearly ad-supported buffets and $14.99 or $149.99 for monthly and yearly ad-less buffets.
Scroll Down for Comments and Reactions