'Harry & Meghan': Netflix's Docuseries That Offers Never-Seen-Before Experiences of the Duke and Duchess of Sussex's Relationship
News
>
'Harry & Meghan': Netflix's Docuseries That Offers Never-Seen-Before Experiences of the Duke and Duchess of Sussex's Relationship
Get ready for the inside story of the Duke and Duchess of Sussex's everyday life, which highlights their high-profile relationship and marriage that has constantly come under scrutiny and unwarranted public attention. 
Netflix and the Sussexes' production company Archewell liaised to produce the six-part unprecedented documentary series Harry & Meghan, which sets to hit the platform on Thursday, December 8 2022.
'Harry & Meghan' Premise
Harry & Meghan explores the couple's relationship, from their early courtship days to the controversies that forced them to seclude from the royal family. 
The docuseries contains interviews with friends and family who've never issued a public statement about the couple's relationship. It also includes historians' and journalists' perspectives on Prince Harry and Meghan Markle's association with the royal family and the Commonwealth.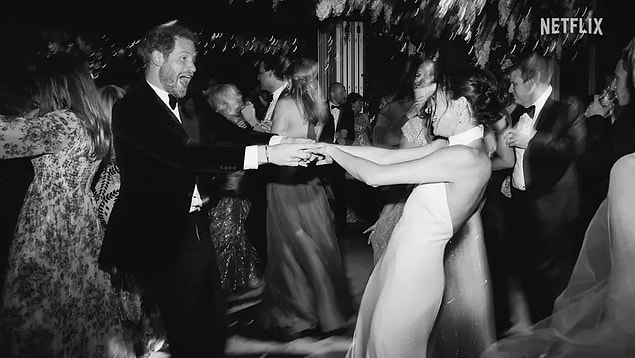 Is There a Trailer for 'Harry & Meghan' Documentary Series?
Netflix released the series teaser trailer on December 1, which shares an array of intimate photos of the couple. 
The show's helmer Liz Garbus asks, "Why did you want to make this documentary?" To which Harry replies, "No one knows what's happening behind closed doors. I had to do everything I could to protect my family."
In the official trailer, released on December 5, Meghan declares, 'I realized they're never gonna protect you." "Everything changed," Harry adds. "There's a hierarchy in the family. You know, there's leaking, but there's also planting of stories."
At the end of the preview, the Duke of Sussex continues, 'No one knows the full truth. We know the full truth.'
'Harry & Meghan' Trailers Criticised for Misleading Content
The docuseries trailer videos have been slammed for misleading images and footage, including three photos from events unrelated to Harry and Meghan. 
On Tuesday, December 6, Jennie Bond, a veteran royal correspondent, flagged the series trailers for their highly sloppy production values.
When Will 'Harry & Meghan' Premiere?
Harry & Meghan will be released in two parts. Volume I containing the first three episodes debuts on December 8 2022, and Volume II containing episodes 4,5 &6, on December 15. 
The couple's mesmerizing relationship and challenges with the royal family have sparked Hollywood's interest. 
The fictional film franchise Harry & Meghan: A Royal Romance (2018), Harry & Meghan: Becoming Royal (2019) and Harry & Meghan: Escaping the Palace (2021), directed by Menhaj Huda, are based on Prince Harry and Meghan Markle.