News
'Guy Ritchie's The Covenant': Everything to Know About the Forthcoming Heartfelt Action Film Starring Jake Gyllenhaal
'Guy Ritchie's The Covenant': Everything to Know About the Forthcoming Heartfelt Action Film Starring Jake Gyllenhaal
Jake Gyllenhaal has been a household name for as long as one can remember. And not just because of beholding the prominent Gyllenhaal tag but because we have seen him give his all and then some in every role allocated to him. 
The Academy Award nominee came into his own with earlier roles like in the 2005 romantic drama film Brokeback Mountain starring alongside the late Heath Ledger. 
Now all eyes are on Gyllenhaal in his forthcoming lead role in the action film Guy Ritchie's The Covenant, set to debut in April. 
Here's all the info we've gathered about The Covenant so far: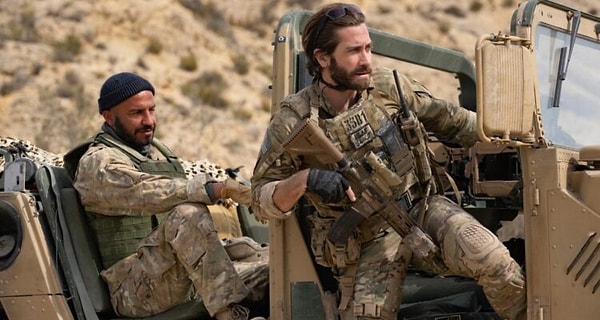 Who Produces 'The Covenant'?
54-year-old Guy Ritchie is the heart of The Covenant, serving as the writer and director. He is best known for directing the box office hits Sherlock Holmes (2009) and Sherlock Holmes: A Game of Shadows (2011), starring Robert Downey Jr. 
Ivan Atkinson scribes the film's screenplay. He also previously worked with Ritchie on Sherlock Holmes, so the bar is quite high for the duo to deliver in The Covenant.
We then have Ed Wild holding the cinematography torch.
What is 'The Covenant' About?
Guy Ritchie's The Covenant is a moving action film about Sergeant John Kinley, depicted by Gyllenhaal, who serves in an Afghanistan warzone. 
The movie's co-hero is Dar Salim as Ahmed, a local interpreter who risks his life to rescue Sergeant John from the enemy's snare. He drags the injured sergeant across miles through rough terrain to seek help. 
See the touching preview video below:
Who Else Casts 'The Covenant'?
Though their roles haven't been publicly disclosed, here are the ensemble cast members to be featured in The Covenant: Alexander Ludwig (The Vikings), Emily Beecham (1899), Anthony Starr (The Boys), Bobby Schofield (Don't Breathe 2), Sean Sagar (Buffering), Fahim Fazli (The Prey), Jason Wong (Panic), Swen Temmel (Survive the Game) and Marcel Zade (The Royal Nanny).
When is 'The Covenant' Set to Premiere?
The film is set to hit US theaters on April 21 2023 and is distributed by MGM (Metro-Goldwyn-Mayer). 
The Covenant will also premiere worldwide via Amazon Prime on the same date.
Scroll Down for Comments and Reactions