News
'Gordita Chronicles' will not be Proceeding to Season Two on HBO Max
'Gordita Chronicles' will not be Proceeding to Season Two on HBO Max
HBO Max decided not to continue with the coming-of-age comedy show Gordita Chronicles for season two. 
The settlement comes almost a month after the show premiered on the streamer, joining the long list of canceled like Raising Dion, Alexa and Katie, Julie and the Phantoms, and The Babysitters Club.
Cancelation of 'Gordita Chronicles' Confirmed
"Live-action kids and family programming will no longer be part of HBO Max's programming focus in the coming days, and as a result, we were forced to make a tough decision to cancel Gordita Chronicles from our platform," mentioned HBO Max's spokesperson to Deadline. 
"The show garnered critical reviews and fan loyalty. We're proud to have worked with Claudia Forestieri, the series creator, and our outstanding chief producers, Zoe Saldaña and Eva Longoria. They innovatively joined hands to bring Cucu's journey to our screens. We also thank the cast and crew for making such a fantastic piece that deeply connected fans from different nations."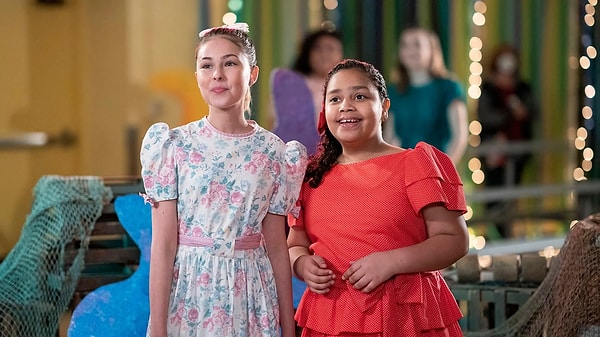 What's Saldaña and Longoria's Take on the Cancellation?
The chief producers expressed their disappointment for the cancellation in a statement saying, "We are devastated by the substantial programming transformations at HBO Max that will prevent our special comedy, Gordita Chronicles, from proceeding to its second season at its initial home. We are thankful to our viewers for their overwhelming response.'
What's 'Gordita Chronicles' About?
The series follows the tale of a Latina reporter Cucu Castelli (Gordita), as she gives a flashback story of her experience as a young Dominican girl in the 1980s. 
Gordita's family shifts from Santo Domingo to Florida after her father needs to relocate for a job. 
Gordita Chronicles investigates what it takes to be a Dominican immigrant in the United States and the theme of resilience and love.
'Gordita Chronicles' Showrunner and Cast
Gordita Chronicles was made by Claudia Forestieri, who also serves as the chief producer and writer alongside Josh Berman, Chris King of SPT-based Osprey Productions, and Jennifer Robinson. Brigitte M-Liebowitz was the showrunner and head producer for Bons Mota Emporium, with the Saldañas chief producing for Cinestar Pictures. 
Forestieri incorporated several acting icons like Diana Maria Riva (Adela Castelli), Savannah Nicole Ruiz (Emilia), Juan Javier Cardenas (Victor Castelli), Cosette Hauer (Ashley Bell), and Olivia Goncalves (Cucu Castelli). 
You can watch the first season of Gordita Chronicles on HBO Max as we wait for further actions regarding the second season.
Scroll Down for Comments and Reactions