News
Florence Pugh, Morgan Freeman & Molly Shannon Head Zach Braff's Drama Film 'A Good Person'
Florence Pugh, Morgan Freeman & Molly Shannon Head Zach Braff's Drama Film 'A Good Person'
Scrubs alum Zach Braff is continuing to spread his wings as a film director, writer and producer. 
This time he's lined up the anticipated drama film A Good Person starring Florence Pugh (Don't Worry Darling), Morgan Freeman (Se7en), and Molly Shannon (How the Grinch Stole Christmas), among other Hollywood favorites.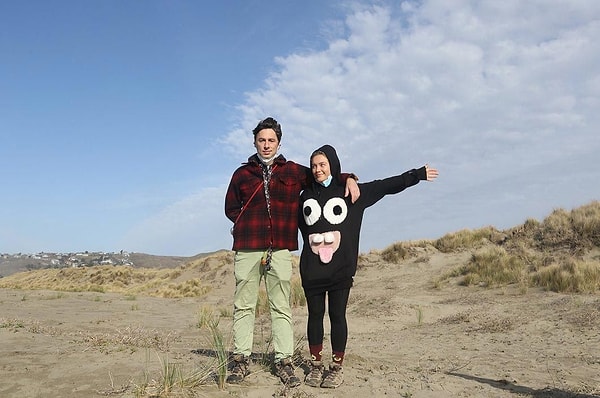 'A Good Person' Premise
A Good Person follows Allison (Pugh), a young lady blessed with a blossoming life- a successful career, an amazing husband-to-be, Nathan (Chinaza Uche) and supportive loved ones. 
Suddenly her life changes in a blink when she is involved in a car accident while driving with her future sister-in-law Molly (Nichelle Hines) and her husband Jesse (Toby Onwumere). 
In the following years, Allison is overcoming opioid addiction and attends a grieving support group where she meets her fiancé's father, Daniel (Freeman). Though she avoids him at first, they end up forming an unlikely friendship, where her would-be father-in-law helps her put her life back together and move forward.
Who's on the Cast List of 'A Good Person'?
Apart from the above-mentioned, A Good Person stars Molly Shannon as Diane. From the trailer, Diane could be Allison's mother, a close family or a friend. Celeste O'Connor plays Ryan, Daniel's granddaughter and Jackie Hoffman as Belinda, Daniel's neighbor.
Alex Wolff of Hereditary and My Big Fat Greek Wedding 2 also features alongside Zoe Lister-Jones (Simone), Sydney Morton (Joelle), Lauren Yaffe, Ryann Redmond (Becka) and Victor Cruz (Alberto Reyes).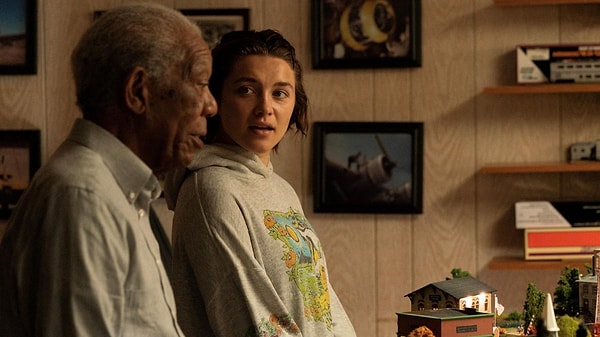 'A Good Person' Production Team
A Good Person is written and directed by Zach Braff as his passion project. In an interview with Vanity Fair, the acclaimed actor stated, 'I'd like to do more. For better, for worse. I just go where the wind takes me. Then the pandemic happened and I wrote this screenplay, which came together.'
Braff made his directorial debut with the rom-com film Garden State (2004), for which he won several awards, along with a Grammy for Best Soundtrack Album in 2005. 
His second directorial project is the comedy-drama film, I Wish I Was Here (2014), starring a star-studded cast including Scrubs co-star Donald Faison, Josh Gad, Ashley Greene, Kate Hudson, Joey King, Jim Parsons and Mandy Patinkin.
Braff is joined by Pugh, Christine Vachon, Noah Segal, Pamela Koffler and Christina Piovesan as producers of the film. 
A Good Person is a product of Killer Films, Elevation Pictures and Metro-Goldwyn-Mayer (MGM).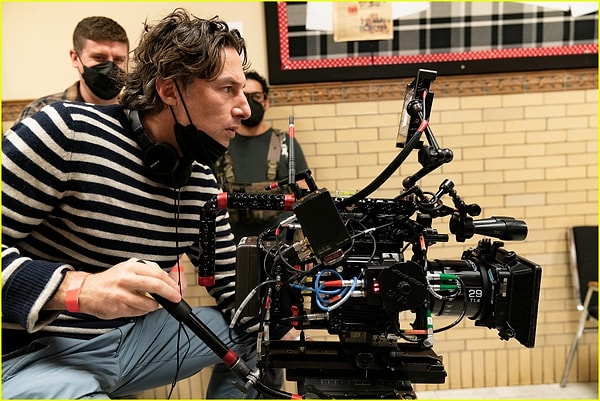 The drama film will finally debut in U.S. theaters on March 24, 2023.
Scroll Down for Comments and Reactions