News
Evil Dad Who Starved And Tortured Little Boy Before Feeding His Body To PIGS Jailed For Life!
Evil Dad Who Starved And Tortured Little Boy Before Feeding His Body To PIGS Jailed For Life!
HARROWING pictures reveal how a smiling young boy was reduced to a gaunt "bag of bones" after a nine-month torture campaign by his depraved dad and stepmum.
Little Adrian Jones, seven, was beaten until he bled, forced to stand in freezing water and strapped to a board while blindfolded by evil Michael and Heather Jones.
His face devoid of any emotion, the evil father of 7-year-old Adrian Jones was sentenced to life with a minimum of 25 years in prison in a Kansas City courtroom today.
Dressed in a navy blue and white striped prison jumpsuit and orange Crocs, Michael Jones, a 46-year-old former bail bondsman, refused to look around as Adrian's grandmother, sister and mother addressed the court. He pleaded guilty in March to first-degree murder in the 2015 death of his son.
His wife Heather, 31, has already received the same sentence and is serving time in a lock-up in Topeka.
Adrian was a tiny bag of bones when he died. His last months were a living hell. He was locked behind a plywood door in a shower, made to stand for hours in stagnant water up to his neck, shackled, bound, starved and beaten.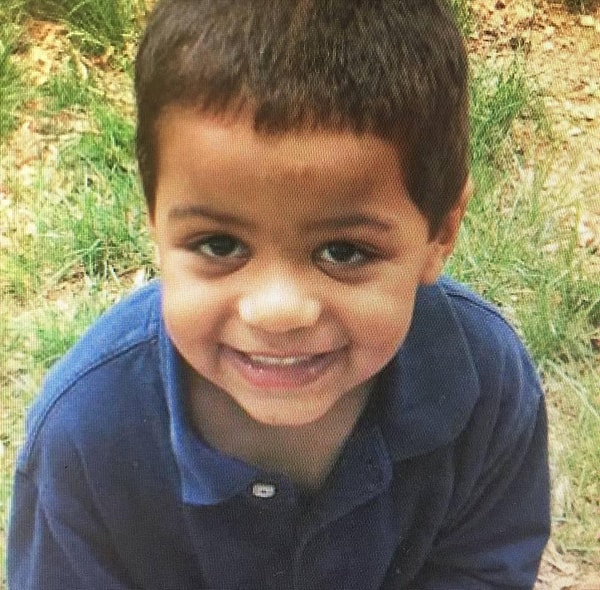 Adrian Jones had 'a smile that would light up a room.' said his grandmother Judy Conway. But at the hands of his father and stepmother, the 7-year-old was tortured to death, with images of his horror caught on the couple's surveillance camera. As seen in this image, Adrian was forced to stand in the shallow end of the Jones's filthy swimming pool for hours on end with water up to his neck.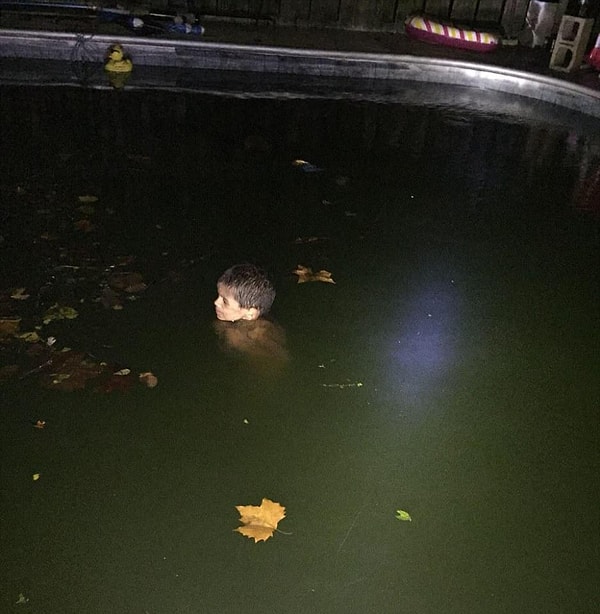 He was blindfolded and strapped on to an inversion table in one of the dozens of pictures found on Heather Jones's computer .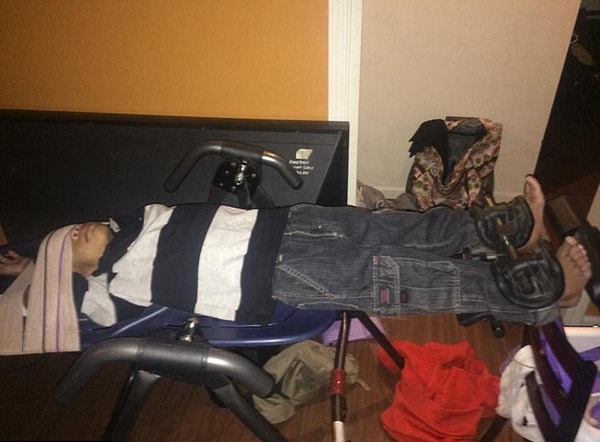 The landlady, mom-of-four Jennifer Hoevers, couldn't believe her eyes when she clicked on image after image of the cruelty that was heaped on the little boy.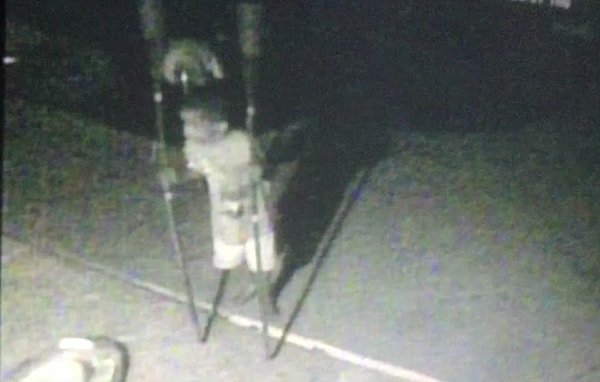 The Joneses documented the abuse they heaped on Adrian with dozens of pictures. This injury came after they jabbed him with a broomstick.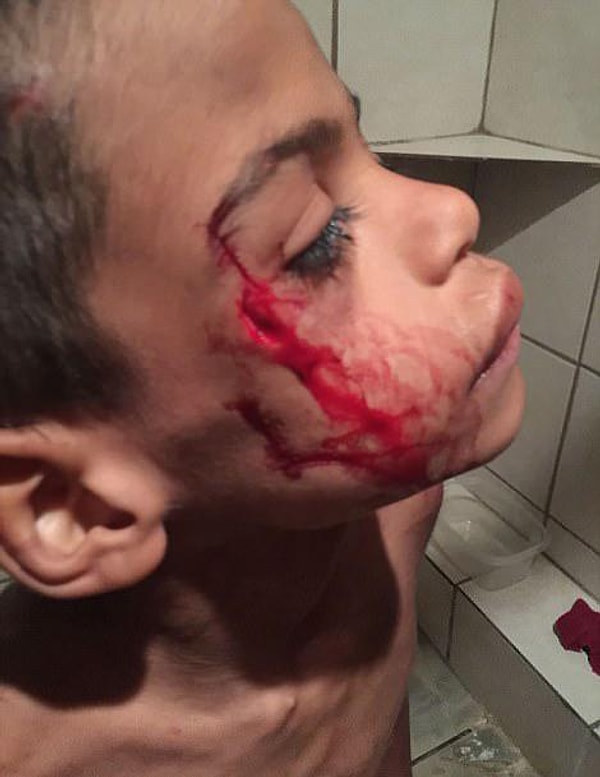 Hoevers discovered that Michael and Heather Jones had looked at the cost of a straitjacket online as they abused little Adrian.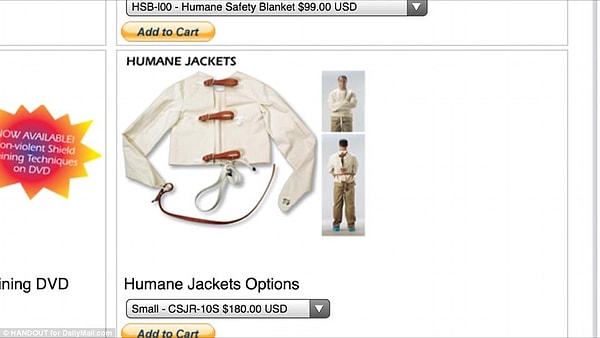 At Heather's sentencing in November, prosecutor Sheryl Lidtke said she had never seen abuse like it in 27 years on the job.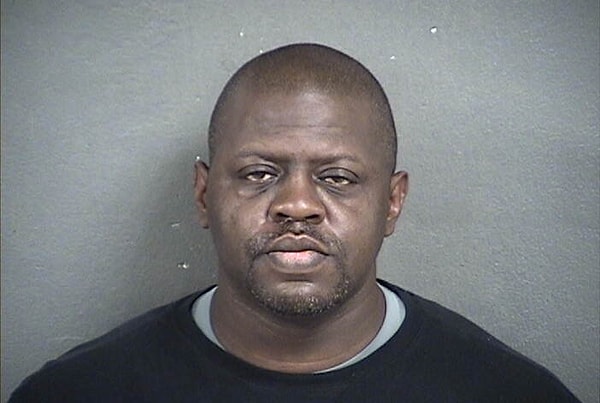 One of the pictures on Heather Jones's computers showed how she and her husband had forced Adrian to stand straight by bandaging kitchen cutting boards to his front and back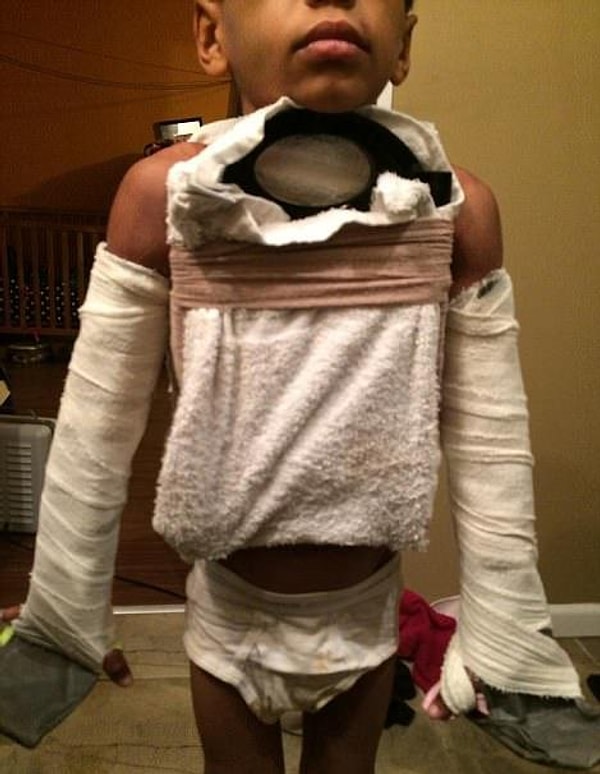 Adrian's legs were badly swollen from hours of being strapped into an inversion table by his father and step-mother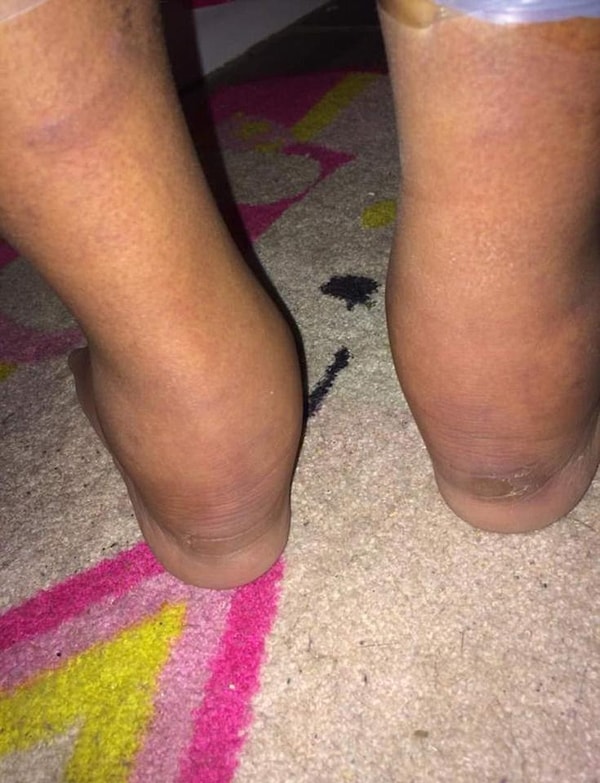 Jones even took selfies of herself right in front of the shower where Adrian was confined. The wires connect to the surveillance camera that was jerry-rigged inside the shower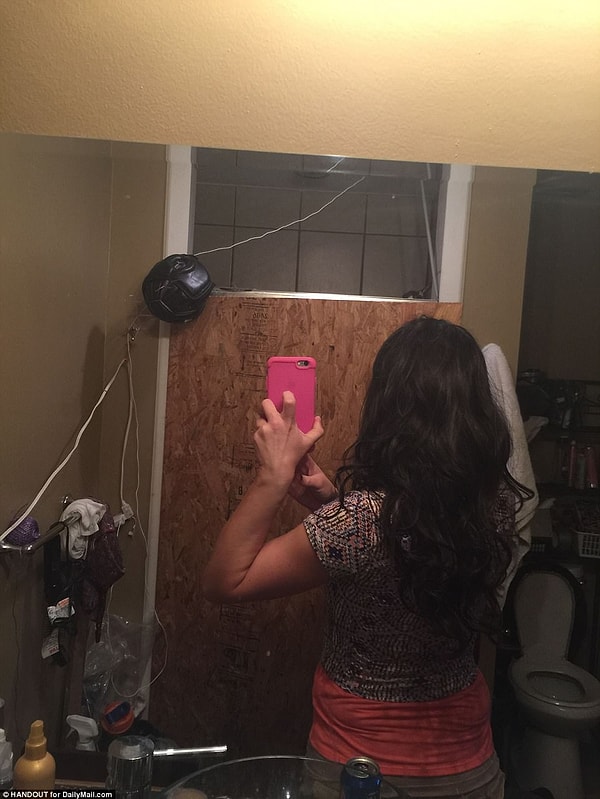 By all accounts she was a terrible mother. Her own daughter Keiona — known as Kiki — wrote an on-line letter to her brother after his murder. 'Mom liked to go out a lot; she didn't necessarily know how to be a mom, but you did not understand at the time because you were so young,' Kiki wrote.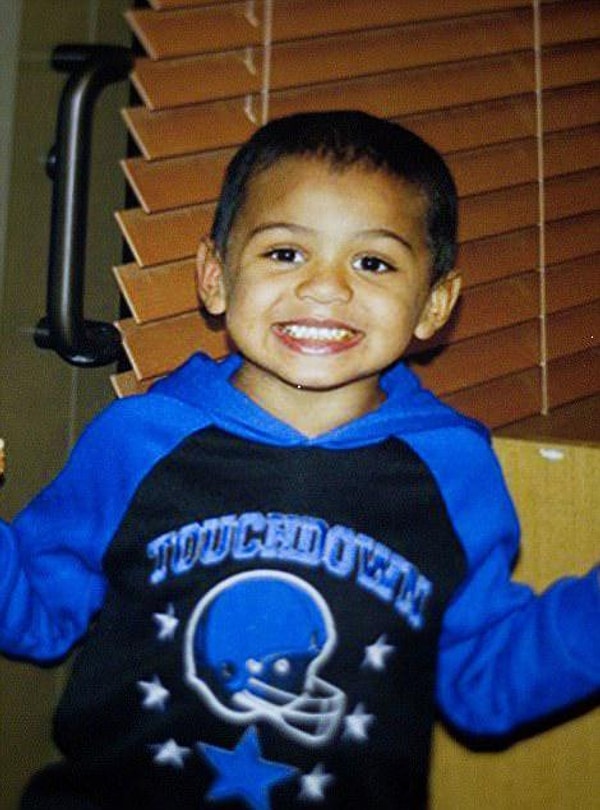 Jennifer Hoevers rented this house to Michael and Heather Jones for $1,850 a month in June 2014. 'They seemed normal tenants,' Hoevers said of the first time she met them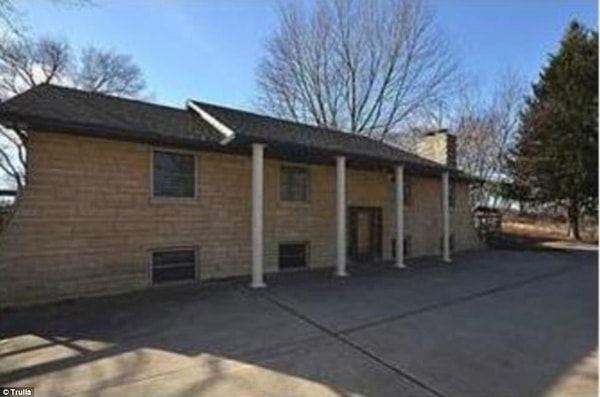 The single-story, four-bedroom home is set on 15 acres of land on North 99th Street in Kansas City, Kansas. It is so isolated no-one would ever hear Adrian scream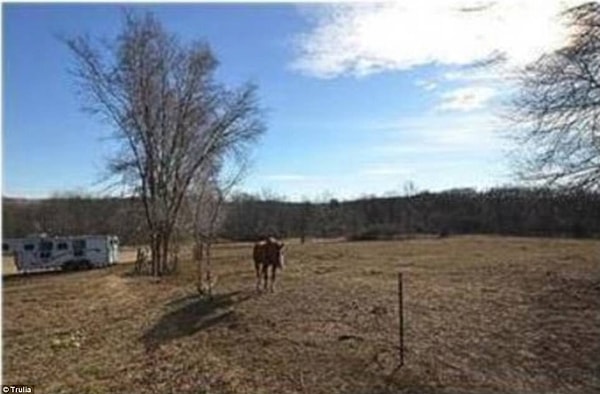 The pigs that ate Adrian's remains were kept in a crate on the 15-acre property.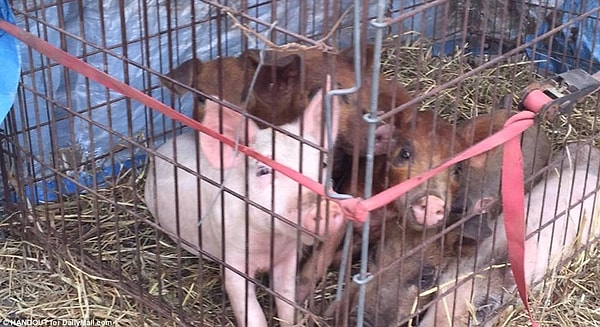 Heather Jones will serve a life sentence in Topeka Correctional Center without possibility of parole for 25 years