Everything You Need to Know About Amazon Prime Video's 'All or Nothing: Arsenal'
Amazon Prime Video unveiled the first trailer for the highly expected documentary show, All or Nothing: Arsenal. The series follows Arsenal Football Club's journey through the just completed 2021/2021 EPL season, putting the club before cameras like never before, with neutrals and fans desperate to see what it has to offer. 
Arsenal strives to force itself back into the Champions League and the prestigious big-four positions. The series also covers the highs and lows of the campaign with exclusive interviews with players and staff. The series seeks to answer all fans' questions about Arsenal Football Club.
About 'All or Nothing: Arsenal'
The trailer from Amazon Prime Video's primary YouTube Channels starts with our first focus on Arsenal Football Club's manager, Mikel Arteta, as he speaks about the team's early-season performance, where they lost their first three games without a win. 
"We're the last ones in the Premier League with zero points, zero goals," Arteta says. Next, we see two Goners, Arsenal fans complaining about the team's form. "It's just relegation form. Arteta needs to go!" We also glimpse the team's goalkeeper in the dressing room, ranting about how embarrassing such performances are. 
The trailer proceeds with Arteta encouraging his men to be stronger despite the challenges. It then winds up with jubilant scenes from London Colney training ground and the iconic player Bukayo Saka's clip. 
All or Nothing: Arsenal is Amazon Prime Video's third documentary series to center on Premiere League teams. The first production was All or Nothing: Manchester City narrated by Ben Kingsley, followed by All or Nothing: Tottenham Hotspur narrated by Tom Hardy.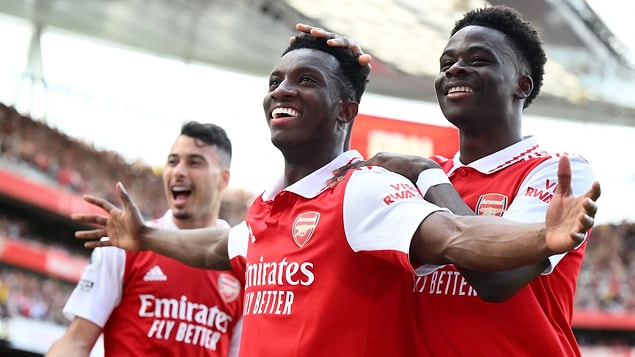 Who is Behind the Series
BAFTA and Oscar award champion actor Daniel Kaluuya of Judas and the Black Messiah, Black Panther, and Get Out is the series narrator. 
The documentary series is a 72 Films production with John Douglas (three times BAFTE champion), Clare Cameron, and Mark Raphael as the chief producers.
'All or Nothing: Arsenal' Release Date
The documentary series' first three episodes will launch on August 4th, followed by two parts on August 11th and two other features on August 18th, totaling seven episodes. 
All or Nothing: Arsenal will be available to stream exclusively on Amazon Prime Video per the above schedule.