Everything We Know About Zack Snyder's Next Film, Rebel Moon
News
>
Everything We Know About Zack Snyder's Next Film, Rebel Moon
Over the course of his career, Zack Snyder has amassed a sizable following. The demand for his version of 'Justice League' was so high that DC eventually caved in and released Zack Snyder's Justice League, a four-hour film, in 2021. Fans anticipate his directorial efforts' vast scales and sophisticated stories.
Now, Zack Snyder is reuniting with Netflix to produce and direct Rebel Moon, his next major film. The upcoming film(s) is/are advertised as an epic sci-fi adventure with a scope and scale comparable to 'Star Wars'.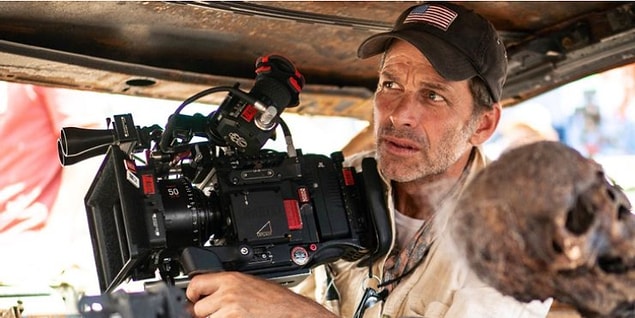 'Rebel Moon' Details and What Else Should you Know
Snyder is set to begin filming 'Rebel Moon' soon, and it will be his first dive into a new genre. The film is described as a science-fiction epic, unlike anything Snyder has previously done. Details on the film are scarce as filming has yet to begin, but here is what is known so far about the fascinating new project.
Zack Snyder will direct and co-write the film, reuniting with many of his previous collaborators. Shay Hatten, who co-wrote 'Army of the Dead', and Kurt Johnstad, who worked on '300' with Snyder, will co-write the script for 'Rebel Moon'.
The Stone Quarry is the film's main production business, with Grand Electric, Eric Newman's production firm also cited as having an overall arrangement with Netflix.
'Rebel Moon' Cast
Given the fact that Snyder claims that production is only a few months away, there has only been one casting announcement so far. Sofia Boutella will play a major role in 'Rebel Moon'. Boutella has previously starred in science fiction films such as 'Star Trek: Beyond' and 2021's 'Settlers'. She is also renowned for her appearances in 'Kingsman: The Secret Service', 'Atomic Blonde', and 'The Mummy', which she starred in 2017. Boutella has the talent and experience to carry a film like 'Rebel Moon'.